Image by Obi Onyeador via Unsplash
Attract the Right Job Or Clientele:
How to Digitally Transform Your Business Communications to Make the Most of It
Note:  Emma Worden, Digital Marketer and Blogger, provides today's story, How to Digitally Transform Your Business Communications For Improved Results.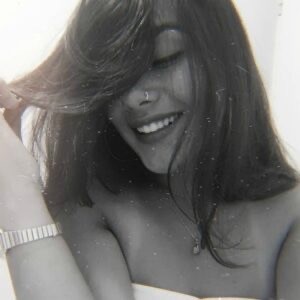 Emma Worden is a digital marketer and blogger from Sydney. After getting a Marketing degree, she started working with Australian startups on business and marketing development. Emma writes for many relevant industry-related online publications and is both an executive editor at Bizzmark blog and a guest lecturer at Melbourne University.
___________________
If there was ever a rising trend among successful startups that I couldn't miss even if I tried, it's that those who ultimately made it were better than their competition at two things:
Communication

Digital transformation.
These crucial elements can help you achieve your goals and take your startup forward. To do that, you have to have a strong communication strategy that includes and integrates digital transformation.
Technology is the way of the future, and good communication is essential for internal productivity and output. This also goes for customer engagement and sales. If you're unsure how these two strategies can affect the future of your business, then let me show you how you can digitally transform your business communications and take your brand to new heights of success.
Understanding internal and external communication needs
Many business leaders understand that efficient and effective communication is important for growth. However, it's important to note that there are two type of business communication to focus on separately. The first is internal communication, or how your employees are communicating vertically and horizontally. The second is, of course, external communication that encompasses all of your communication with the outside world. the effort is worthwhile to digitally transform your business communication.
Both types of communication need to go through digital transformation in order to achieve their potential. While a strong communication hierarchy and strategy is a requirement, it's also important to use the right tech. Consider the fact that a comprehensive system like VoIP can serve both purposes, while project and task management software can significantly boost internal collaboration and communication.
Synchronize your tech and your teams
Many novice entrepreneurs are late to realize the importance of synchronization in everything they do. This is especially important when it comes to managing their employee collective and utilizing their tech properly. There have been times where I've seen employees lose and misplace business information because they we're using different messaging apps.
The simplest solution I always employ? Just standardize and synch all app use in your company.
When all of your employees are using the same messaging app to exchange messages, you get end-to-end data encryption. Plus, you have all of your information in one place. This will not only help you elevate communication, but you will also have an easier time improving your team's pipelineto enhance productivity and output.
Leveraging VoIP technology
Effective digital transformation is not just about using technology, it's about picking the ideal tech. The tech solution use opt for needs to fit the size, type, and structure of your business. Now that communication is more important than ever before, it's imperative that you have a good phone system. Preferably, it should allow you to improve productivity, sales, engagement, support, and everything in between.
You also need a good cloud-based solution like VoIP, because traditional phone systems just don't cut it anymore. And it's also important to compare VoIP providers to find the right plan for you.
For example, the popular VoIP provider Nextiva has been ranking at the number one spot in the industry for years now because of their innovative features. However, there are others out there, so be sure to find out what makes this top VoIP provider stand out. Ask how they can accommodate your unique needs.
Ideally, you want to get a low-cost phone system. Consider the following:
Full mobile optimization with a dedicated app,

Conferencing and collaboration tools,

Analytics,

Various other integrations.
Transform Your Business Communications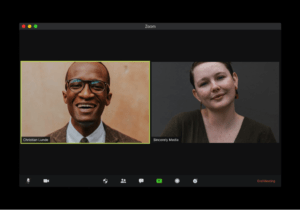 Photo via Unsplash
Better communication with data accessibility
The modern business world runs on data. If you want to improve and transform your communication strategy, you need to have the right data in your hands. Analyzing your internal processes as well as your clients, partners, and customers, you can collate vast amounts of information.
This will allow you to improve your communication and how you utilize this technology. Acting on relevant data will also help develop client trust much faster. This is because you're communicating more efficiently and in a way that solves their unique problems.
Let AI lend a helping hand
Speaking of data, leverage innovative technologies like AI and machine learning to better your communication strategy. Now that there is more information flowing around than ever before, it's important to choose software and tech that utilizes machine learning and quickly analyze all of that data. Doing so enables you to intelligently improve communication in the short, mid, and long term. Best of all, you will digitally transform your business communications for improved results.
Wrapping up
There are many factors that influence business growth and success. I've always found that communication and technology are the two most powerful pillars all startups should build upon. I hope I've managed to convince you to invest in your communication strategy and digital transformation so that you can achieve better results quickly and safely.
In Summary
Taking Emma's insights into serious consideration will help you to transform your business communications for improvement. 
For More Insights: Visit Elinor's Amazon Author Page
"Communicate to Attract Interest"
Be A Story-Teller
As the CEO of Smooth Sale, after her near-death experience, Stutz adapted the motto,
"Believe, Become, Empower"
" Nice Girls DO Get the Sale is an International Best-Selling and Evergreen Book – among the classics;
HIRED! Helped many to secure the job they desired.
Related Blog Stories:
Today's insights are provided to help you achieve the Smooth Sale!
RESOURCES FOR PERSONAL AND BUSINESS GROWTH:

Advisorpedia Publishes information to help advisors build their practice, and those interested in the markets choose investments and find inspiration.
BizCatalyst360 Presents a life, culture, and biz new media digest serving as a hub of creative expression and personal growth.
CatCat Build your future one skill at a time.
For Book Lovers Only For Book Lovers Only introduces you, the book lover, to new and exciting authors and works of fiction and non-fiction.
GetCiara Make remote your unfair advantage.
Greg Jenkins Consulting LLC – Helping organizations realize the value of diversity to build inclusive, evolving, high-performing cultures.
Growth Hackers – Helping businesses from all over the world grow with lead generation, growth marketing, conversion rate optimization, data analytics, user acquisition, retention, and sales.
Inclusion Allies Coalition "Everyone is welcome here." Learn more to train teams, and join the advocacy program.
Internet Advisor Find the internet service right for you among 2083 internet providers across 36,380 cities, plus Cellphonedeal compiles great deals on phones, plans, and prepaids to furnish you with the best options in your area.
Kred Connect with top-rated influencers to learn from and grow your networks.
LinktoEXPERT "It is not who you know – it is who knows you and what your expertise can do for them plus understands the value of hiring you."
Lotus Solution LLC Helps organizations create diversity and inclusion to ensure a fair and just work through customized consulting, training, and keynote speeches.
SalesPop! Purveyors of Prosperity; how to compete against yourself to excel in your career.
Simma Lieberman "The Inclusionist" helps develop inclusive leaders from the inside out to champion diversity and build equitable, inclusive cultures at every level.
Vunela Provides a unique opportunity to view Videos and read articles by World Leaders.
WebTalk is the one-stop platform To build your marketplace and grow social connections.
Women's Information Network (WIN) An education-and-event-based Global Community of Women Helping Women Worldwide Live Their Best Lives through Celebration, Self-Improvement, and Service.