Photo by Geralt via Pixabay
Attract the Right Job Or Clientele:
Effective Business Communication: Strategies for Success
Effective business communication is a helpful strategy to enhance business success; prospective clients typically become clients, and loyalty develops over time. The decision of whether to remain in business arises at each new stage. Our collaborative blog offers suggestions for effective business communications, move through the varying phases, and enjoy your success.
Building an exceptional business requires the following:
Having a great product
Building fantastic marketing channels
Excellent communication
Most businesses focus on the first two but need help with the third. Our collaborative blog can help with some strategies for building excellent communication in your enterprise.
_____________________________________________________________________________________________________________________
Effective Business Communications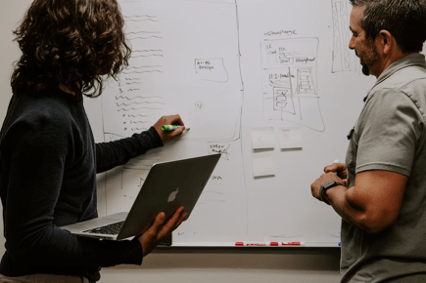 Get The Right Support
The first step is to get the proper support. Consult with people who understand business communication and product development or marketing strategies to select those with whom you will learn and enjoy working together.
Telecom consulting firm Vatic argues that better communication frees up your time. Once you have systems, you can boost your business's efficiency and get ahead of the curve.
Fortunately, many professionals in the industry have essential insights to help businesses in your niche. It's just a question of partnering with experts and getting your required assistance.
Use Clear And Simple Language
One of the most critical aspects of effective business communication is using clear and straightforward language that your audience can easily understand. Unfortunately, most firms and brands pack their marketing materials with unintelligible jargon you need a Ph.D. to understand.
Avoid slang, acronyms, and technical terms unless you're an extremely well-known brand and people understand your industry. Otherwise, the jargon won't help; it must be clarified or alienate your audience.
It's best to use the following:
Short sentences
Brief paragraphs
Active voice
Positive words.
If you're struggling with this, you can use tools like Grammarly, which can detect uses of the passive voice and help you adjust your writing tone to suit your brand.
Actively Listen
Effective business communication is not only about speaking or writing well but also about listening. It's a trait you repeatedly find in firms that are successful in what they do.
But what does this mean in practice? It's about listening empathetically to your audience's feedback, questions, comments, or concerns. You want to show that you care about their opinions and what matters to them. You also want to apply the same policy to your employees. They also need to know that you're taking their concerns onboard.
You can do this most effectively using non-verbal cues. Sitting and listening while making eye contact and making the right noises can significantly improve communication outcomes. These approaches can calm angry customers down quickly if you know how to use them correctly.
Show Respect for All
Lastly, it should go without saying that you should be courteous and respectful to all stakeholders related to your enterprise. Respect people's time, opinions, values, and diversity. Train people to be polite and professional. Don't interrupt, blame or criticize people and apologize if you make a mistake.
In Conclusion: Effective Business Communications
Following these rules makes you much more likely to witness success. You'll enhance your communication and better get your points across.
Critically, you will boost your credibility and reputation and achieve your business goals. Ultimately the result of communicating well and treating everyone with respect will contribute to the desire of most companies to enjoy a successful business over the long term.
For More Insights: Visit Elinor's Amazon Author Page
'Communicate to Attract Interest'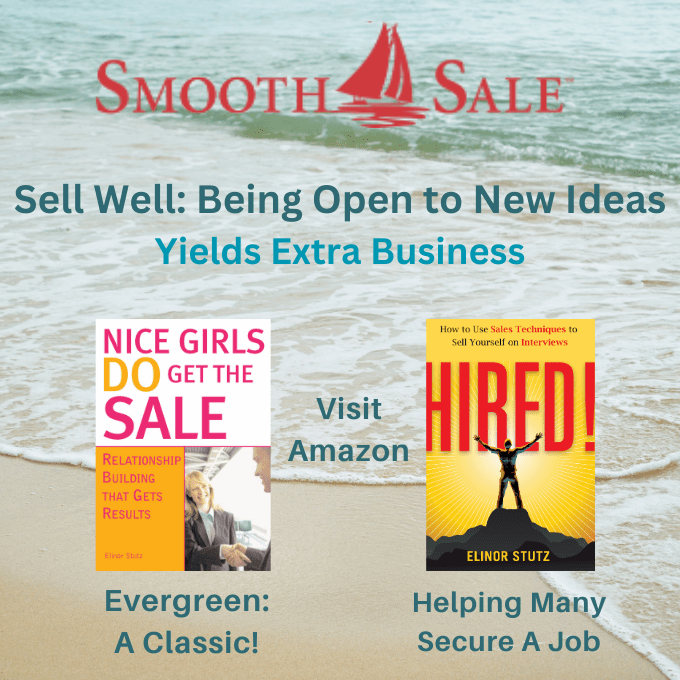 Authentic Relationships Are Essential
Be A Story-Teller
As the CEO of Smooth Sale, after her near-death experience, Stutz created the motto,
"Believe, Become, Empower"
Related Blog Stories:
Sales Tips: Effective Business Communications
Strategies for success begin with effective business communications.
Before contacting a prospect online, research their company thoroughly and their industry.
Upon asking for a meeting, indicate what caught your interest to make the request.
Connecting the dots for your prospect between what you research and your interest makes it more likely your request for a meeting will be granted.
Messaging on platforms such as LinkedIn is, to begin with, an indication you read the person's profile.
A warm thank you at the beginning and end of each meeting will be welcome.
Should you meet on the person's premises, find something nice to say as if it were their home.
No matter the meeting style, begin with the question, 'What caught your interest to meet with me today?'
Acknowledge the person's response and address it upfront with a tone of appreciation and carry through accordingly.
Celebrate Success!
Today's insights are provided to help you achieve the Smooth Sale!
RESOURCES FOR PERSONAL AND BUSINESS GROWTH:
Advisorpedia Publishes information to help advisors build their practice, and those interested in the markets choose investments and find inspiration.
BabyBoomer – A trusted media source that collects and curates all the news, resources, and shows of interest for the Baby Boomer generation.
BizCatalyst360 Presents a life, culture, and biz new media digest as a hub of creative expression and personal growth.
CatCat Build your future one skill at a time.
ContactOut is a web-based platform that enables users to search for contact information and uncover contact details, including email addresses, phone numbers, and other personal data.
Greg Jenkins Consulting LLC – Helping organizations realize the value of diversity to build inclusive, evolving, high-performing cultures.
Growth Hackers – Helping businesses globally grow with lead generation, growth marketing, conversion rate optimization, data analytics, user acquisition, retention, and sales.
Inclusion Allies Coalition "Everyone is welcome here." Learn more to train teams and join the advocacy program.
Internet Advisor Find the internet service right for you among 2083 internet providers across 36,380 cities; plus, Cellphonedeal compiles excellent deals on phones, plans, and prepaid to furnish you with the best options in your area.
Kred Connect with top-rated influencers to learn from and grow your networks.
LinktoEXPERT "It is not who you know – who knows you and what your expertise can do for them, plus understand the value of hiring you."
Lotus Solution LLC Helps organizations create diversity and inclusion to ensure fairness and work through customized consulting, training, and keynote speeches.
Onalytica Find relevant influencers for your brand.
SalesPop! Purveyors of Prosperity; how to Compete against Yourself to Excel in your career.
Simma Lieberman, "The Inclusionist," helps develop inclusive leaders from the inside out to champion diversity and build equitable, inclusive cultures at every level.
Vunela Provides a unique opportunity to view Videos and read articles by World Leaders.
WebTalk is the one-stop platform To build your marketplace and grow social connections.
Win Win Women is the world's only interactive network and an international community for women. Women WIN when they receive solutions + Experts WIN when they provide solutions = Win Win Women.