Attract the Right Job Or Clientele:
Note:
Diane DeMott Painter, Ph.D, provides today's Guest Blog.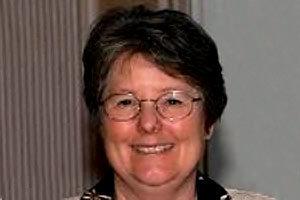 Diane Painter is a retired special education teacher and former co-owner of an event rental business. She teaches part-time at Shenandoah University training teachers. She also volunteers her time as the Educational Liaison for Makersmiths, Inc., a non-profit community maker space organization with locations in Leesburg and Purcellville, VA.
Contact: diane.painter@makersmiths.org
_____________________
Build Positive Working Relationships
My husband and I are retired now, but we used to own an event rental business. He was known for saying to our employees, "Remember this when you meet your customers:
People want to do business with people they like.
The first expectation of our employees was to treat customers in a friendly and respectful manner. Likewise, the same was expected from everyone in the company when working with one another.  Our overall goal was to build positive working relationships with everyone.
Our Small Business Story
During the second week of November, one of our new employees who recently arrived in the United States to work for us on a H2B visa wondered what was happening. Why were we delivering so many chairs, tables, dishes, and silverware to residential homes?
Sensing the deliveries were for an important holiday, he first asked his delivery crew chief about it. He was only told, "It is for Thanksgiving." He still did not understand the significance of Thanksgiving,  He asked one of our party planners, "What is this 'Thanksgiving'?"
Understanding that our new employee did not fully understand the significance of the holiday, the party planner did her best to explain what Thanksgiving means to Americans. But she still felt that her explanation was not enough. She shared the conversation with my husband.
My husband thought about it, and with her pledge to help, they decided that the best way to explain the significance of Thanksgiving would be to host a Thanksgiving dinner for all of our employees.
Show, Don't Just Explain
On the Thursday before the real Thanksgiving Day, my husband and I created a winning team atmosphere. Along with the party planner, and a few other key long-term employees, we set up our warehouse with chairs and tables covered with linens, china, silverware, goblets, and seasonal centerpieces.
We had turkeys and the fixings delivered from a caterer. And we made all the side dishes and desserts fit for a feast.
My husband told each of our delivery and warehouse crews, and our other event planners to please report to him right after work. To ensure that everyone would come, he stated that the employees' Christmas bonus checks would be given out at that time. To their surprise, everyone was escorted into the warehouse and invited to sit at the fancy tables.
The event began by my husband saying how grateful he was for everyone's hard work. He asked everyone to share one thing that they were thankful for as he passed out the bonus checks. It was truly amazing to hear each individual's response about family, work, and life in general.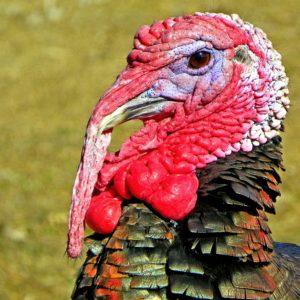 The Beginning of a Tradition
The dinner was a big hit, and it began an annual tradition. Over the years, the event grew to include the employees' families. Each family contributed a dish from their native country. Getting to know employees and their families in such a way benefitted the company. A sense of "community" within our business became a focal point.
Encouraging our employees to get to know one another on a personal level boosted employee morale and work satisfaction, resulting in improved employee retention.
It is not so much what you do for employees at work as it is how you make them feel when you establish a sense of community. So what are the essentials for building community within your business?
Four Tips For Building Community Within Your Business
1. Say "thank you" as you emphasize the importance your employees have for the business. By doing so, you will be communicating that you value and appreciate your employees, and this creates loyalty.
2. Ensure that employees do not feel taken for granted. When you face too much to do, employees can feel unimportant. Long work hours that involve overtime is stressful for employees.
More than just giving your employees monetary compensation, send each a handwritten note, or have a brief conversation privately to convey how much their efforts are appreciated. Tell employees that you value their worth as a person as well as express their importance to the business.
3. Some people want to keep their personal lives "private," and that must be recognized and honored. While it is essential to understand the need for privacy, do tell your employees that you have an open-door policy. Let your employees know that whatever their needs may be, you are there for them.
4. If appropriate to your type of business, think about having a yearly focus group session. Both employees and your customers can focus on what is going well and what might be improved.
These four tips contribute to building positive working relationships.
Create A Focus Group
Once a year, we would hold a focus group session with caterers, our delivery crew chiefs, warehouse manager, and party planners. Not only did we get valuable input that helped us improve the products and services that we provided our customers. The time spent also conveyed to our employees that they were an integral part of the success of our company. Employee involvement with the focus group sessions sent the message that they were appreciated, valued, and needed in the process of improving the business. 
Plan for Tomorrow
To further illustrate the benefits of "building community" within a business, consider the phrase, "People like to do business with people they like." Now, think about this rephrased statement: "Employees like to work within a business with people they like."
1. What's your relationship with your employees and your employees' relationships with one another?
2. What can you do to build a favorable sense of community within your business?
Today's Guest Blog is provided to help you achieve the Smooth Sale!
Final Note:  Today's story is a special education for everyone on how to make employees, clients, and our communities feel special – not just for Thanksgiving but for all year long.

RESOURCES FOR PERSONAL AND BUSINESS GROWTH: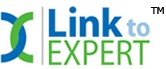 "It is not who you know – it is who knows you and what your expertise can do for them plus understands the value of hiring you." 
A one stop platform for both your social connections and marketplace.  Sync and syndicate your apps.  Showcase your talent, brand, and offerings; connect, and earn money. Click this link ~ No cost to join!


Powered by Intellum, providing expertly curated content on the most sought after topics.