Attract The Right Job Or Clientele:
It's time to give thought to and strategize for how we foresee business growth as restrictions ease. The wedding expression, something old, something new, something borrowed and something blue, applies to where we are today.
Concern for others, listening to their dilemmas, and offering solutions will go a long way. We can borrow ideas from articles that we read and like. Tasteful humor is always an asset. In the case of something blue, today, we utilize Bluetooth technology!
My Story
One old-fashioned strategy is to listen carefully as other people speak. Anything we do not understand is a signal to ask questions. Continue to ask until you get the entire picture of what your teams, teammates, current clients, and prospects are trying to achieve. When others detect you have a genuine interest in their well-being, a meaningful heart-to-heart conversational exchange develops. As the conversation grows into sharing experiences with tasteful humor, we ease our way into business growth.
Plan for Business Growth As Restrictions Ease
We are wise to plan for business growth as restrictions ease in a variety of ways. As offices begin to re-open, executives will do well to show concern for their employees. The new standard will improve when it incorporates teamwork as much as possible. Plan for how will a return to work will impact employees; they are clients of the company.
Teamwork is the exact opposite of being in isolation and will serve to quiet nerves and stress.
Some employees will be tentative about returning to the office. Provide a stricter cleanliness policy along with assurances regarding employee safety. Some may initially expect a modified social distancing until it appears everyone is healthy.
Rebuild and Model Teamwork While Planning for Business Growth
The first team meeting might include reconnecting with one another. Ask each person about their lockdown experience and have them share a memorable story. The exercise will serve to rebuild camaraderie. Gradually, the concerns about distancing will fade, and the team will be ready to move forward.
As the meeting winds down, obtain feedback about the exercise. When you detect enthusiasm among most, suggest the team use similar measures with their clientele. Begin the initial reconnection with each prospect or client by asking about their experiences while in isolation.
On the first call, remove any notion of trying to sell. Instead, ask how the individual is doing and how the company is holding up. Inquire about their state of business, and if they are willing to share their thought for growth. The sincere concern most often triggers a more in-depth conversation. At the end of the update, ask the person if they would like to set an appointment for a more in-depth exchange about each other's company status and how they foresee business growth as restrictions ease.
Give Your Team The High-Tech Challenge
Have each team member the assignment to learn something new about high-tech that catches their attention. Ask them to prepare a five-minute presentation as to why it will increase business growth and sales. The challenge will also serve to help brush up sales and influence skills among the team. After everyone presents, vote for the favorite idea that everyone will agree to learn.
Benefits of the high-tech challenge are:
Sales and influence skills will revitalize.

Everyone learns something new.

The challenge encourages teamwork.
It is with delight that I was previously asked to contribute content to the GetCiara website. Impressed by the new technology they provide for the sales effort, I asked them to share a snippet of their insights:
GetCiara's Story: The Something New by Veronika Traublinger, Marketing Manager
At Ciara, we see sales as an ever-evolving discipline. We all learned that we have to move from selling products to selling solutions. But what is driving those changes?
We see two primary triggers for the development of sales in the last couple of years:
1.  The Rise of Sales Technology
Sales technology is developing fast. More than 20 years ago, Salesforce launched and laid the foundation of sales software. Now our tools get smarter and smarter, using AI to make as more efficient and guide us through the process. As a sales professional, being a good networker isn't enough anymore. One needs an understanding of technology and excellent analytical skills to make sense of all the data we collect day by day.
2.  Working With Smarter Prospects
Prospects are equipped with dozens of search engines and comparison portals and are well informed about the services and products you offer them. They probably know every single competitor of yours, and you have to explain well why your solution is better. The access to research upfront makes sales a lot more complex then it used to be a couple of years ago. We're confident that those aren't the last significant changes in sales. Technology will evolve further, and meeting culture will change, and economic fluctuations will shift people's priorities and, this all will continuously change the way we sell.
For More Insights Read:
And Visit Elinor's Amazon Author Page by Clicking Here
Your Story: Plan for Business Growth As Restrictions Ease
Entrepreneurs will feel more pressure for a while as they attempt to ease into a new era for business growth and sales. Readjusting to the workplace environment, learning the new subject matter, and remaining at the forefront of technology and sales tools are a lot to handle. You have multiple reasons to plan for business growth as restrictions ease.
Consider the following:
Before isolation, what was it you wanted to do but didn't have the time; is it still a match?

During isolation, which ideas repeatedly came to mind, and is now the time to implement?

Which strategies are ready to be let go?

Is it time to hire a mentor?

Will a mastermind group be helpful?
Whichever methods and strategies you believe will work best for you, consider acting upon them.
Now and every day is the right time to review what you have accomplished and what needs to change. Only then can you move forward with improvements, and plan for business growth as restrictions ease.
Sales Tips: How Do You Foresee Business Growth As Restrictions Ease?
Capture the high points of where you were at before the social distancing

List the ideas you wished you could do while at home and prioritize

Create a program for the remainder of this year

Set higher goals than you believe are possible to achieve by December 2020

Work backward setting quarterly and monthly goals

Establish a program for efficiency in achieving the goals

Each month review and revise your goal-achievement program

Every Friday evening review your week and eliminate strategies that did not work well

Continue to set new goals for each week and each day; review each evening

Celebrate Success!
Today's Guest Blog is provided to help you achieve

The Smooth Sale!




RESOURCES FOR PERSONAL AND BUSINESS GROWTH: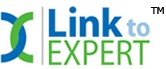 "It is not who you know – it is who knows you and what your expertise can do for them plus understands the value of hiring you." Visit LinktoEXPERT.
Women's Information Network (WIN) is an education-and-event-based Global Community of Women Helping Women Live Their Best Lives through Celebration, Self-Improvement, and Service.
Women's Information Network (WIN) is an education-and-event-based Global Community of Women Helping Women Live Their Best Lives through Celebration, Self-Improvement, and Service.

Visit Webtalk

:
Stuck at home like everyone else?  Check out the WebTalk one-stop platform to build your marketplace and grow social connections.  Sync and syndicate your apps.  Showcase your talent, brand, and offerings; connect, and earn money. The platform is in beta format so now is a great time to join!  Click this link ~  earn.webtalk.co/6790675 No cost to join!


Powered by Intellum, providing expertly curated content on the most sought after topics. 
             


              
 C I A R A