Aattract The Right Job Or Clientele:
Note: Kennedy Cee, the Founder & CEO of ClientsValley, provides today's Guest Blog, How to Improve High-Ticket Phone Sales.
Kennedy Cee is also a Master Business Coach.  He makes it effortless and exciting for coaches, consultants, and service professionals to attract perfect new clients. He has helped coaches, thought-leaders, and service providers all over the world take their businesses from struggling to 5 and 6-figures per month while serving the world with complete integrity and authenticity.
_____
At some point, most entrepreneurs and salespeople question why they are failing and how to improve high-ticket phone sales.  The success of your business largely relies on how well you can sell your services. More people need to see the benefit of what you can offer for adding revenue to your bottom line. So if sales are slow, the crash of business looms ahead.
But it's not easy to sell services to a total stranger. Sometimes we close the sale, other times we lose it. The uncertainty makes sales one of the toughest jobs on the planet, especially in a time when the world has gone full-scale digital. We have to talk to prospective clients over the phone and bring our A-game with us.
The pressure is real, and this makes a lot of people have a distaste for the sales profession. The sales journey becomes very uncomfortable, and many soon consider quitting. So they choose to either avoid it altogether or endure it, which is why they are often Failing Phone Sales and High-Ticket Selling.
Distaste for sales arises for people in a variety of ways. It may be that they don't have confidence in their ability to close a sale. They could have also failed at every previous sales attempt that further depletes their confidence level.
Yet, selling over the phone is one of our secret weapons at ClientsValley. Connecting on a call and having that engaging conversation is what makes clients invest in you and your company. With a desire to enroll a more lucrative clientele, talking to them over the phone becomes a necessity. They want to know what it feels like talking to a human on the other end of the phone. The call gives people the confidence to agree to do business with you. The personal touch is what tips the scale in your favor.
It's time to stop hiding behind the shopping cart, eBooks and courses for little return on investment, and start talking to your clients on the phone.  But be forewarned; if you approach selling over the phone similar to the stereotypical salesman, you'll fail. Get past the fear and the old way of selling.
Let me give you a couple more reasons why people fail at phone sales and high ticket selling:
They underestimate the intelligence of the buyer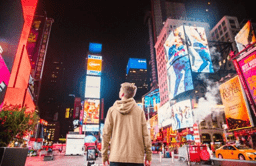 Everywhere you turn, ads are attempting to catch our attention and sell. According to Forbes the average person sees about 4,000 to 10,000 ads per day.  Years back, it was just jingles on the radio, strategic prints, and occasional ads on TV. Now, every corner has something popping up. Marketers are more aggressive and relentless in getting themselves seen. The advertisements are everywhere, bombarding potential clients every moment. So, it makes selling today much more complicated than it was in the past.
And, with the emergence of new ad methods, the targeted customers build up defense mechanisms to avoid being sold. They can smell a person who wants to sell them from afar. Their defenses are on high alert, and they've mastered how to evade conversations and commitment.
All of the above contribute to a lack of success when it comes to phone sales. Anyone still practicing the old method of selling, will need an upgrade. The buyers are now smarter.
* They use a rehearsed script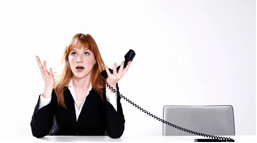 The script in this context is syntax. It refers to the seller's composition or arrangement of words. In this case, it's so well-rehearsed that it has no thought or consideration for the buyer's specific problems and the solution they seek.
The entire communication is part of a script to the letter. Not one word caters to the buyer's deepest fears and worries. The old method of selling can be seen as confrontational and aggressive. An arm bending, pressure putting sales method that causes the clients to fortify their minds like the Great Wall of China.
Salespeople meet a lot of objections, and the clients make it a living hell selling over the phone. In the end, some decide that they hate sales.
However, the matter of fact is that they haven't found what works.
* They're more focused on closing the sale than helping the client
It's a do or die for the seller. They have to close that sale, whether it's to the benefit of the buyer or not. The client is not relevant. The client isn't human. Their struggles or the outcomes they are looking for isn't significant. All they are is just a cash machine. Clients recognize the lack of care and respect. The lack of harmonious communication between the buyer and seller is why so many find selling over the phone very difficult.
But there's a better method of selling that improves results.
This method allows you to enjoy selling to your clients and looking forward to every phone call. You know you're going to be having lots of fun talking to clients and helping them in the process, even if they don't make a purchase.
Imagine the client leaving the phone call as they thank you for spending time with you. They get so much value from speaking with you before bringing out their credit card. We call the style customer-centric as it focuses on the client. It respects and honors the client. It's for the client and revolves around the client.
The art of being customer-centric is how to win at high-ticket phone sales.
Losing a sale happens, but you can avoid the extra losses if you know how to do it the right way. We are in a fast-paced world with clients who are highly sensitive to intentions and motives. So if you want to succeed at high-ticket phone sales, always acknowledge and respect the sophistication of your clients. And when you get on that call with them, be conscious of the fact that it's about them, their challenges and the transformation they desire. Last, when it sinks in that you're all about them, more often, they will be sold.
Today's Blog is provided to help you achieve the Smooth Sale!
RESOURCES FOR PERSONAL AND BUSINESS GROWTH: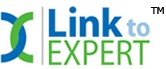 "It is not who you know – it is who knows you and what your expertise can do for them plus understands the value of hiring you." Visit LinktoEXPERT. 
A one stop platform to build your marketplace and grow social connections.  Sync and syndicate your apps.  Showcase your talent, brand, and offerings; connect, and earn money. Click this link ~ No cost to join!


Powered by Intellum, providing expertly curated content on the most sought after topics.