Photo by Christina @ wocintechchat.com on Unsplash
Note: Our Collaborative Blog offers insights on 'The Four Professional Services Every Business Needs for Success.'
No question starting and running a business is hard work. But with the right team of professionals in your corner, you can set yourself up for success. This blog post will discuss four professional services every business needs for success. These services will help you get your business off the ground and run smoothly, from accounting to web design.
From the selling perspective, we are to familiarize ourselves with what clients need, want, and hope to make our effort successful. The descriptions of the four professional services every business needs for success below can empower your effort to provide seamless transactions and produce a loyal clientele.
_________________________________________________________
Do You Use The Four Professional Services
Every Business Needs for Success?
Accounting
No matter what type of business you have, accurate accounting is essential. From tracking your income and expenses to preparing for tax season, a professional accountant can save you a lot of headaches. Not to mention, they can also help you make critical financial decisions for your business. So if you're not comfortable handling your finances, be sure to hire an accountant early on. Professional accounting is an essential first step that every business needs for success.
Outsource or In-house
While some businesses choose to outsource their accounting needs, others opt to hire in-house staff. Whichever route you decide to go, be sure that you have someone on hand knowledgeable about bookkeeping and has experience with small businesses. Several software programs can help with accounting, but nothing beats the peace of mind that comes with working with a professional. If you're not sure where to find a reputable accountant, start by asking other small business owners in your network for recommendations.
Web Design and Development
In today's digital age, every business needs a website. But simply having a website is not enough. Your website must be well-designed and user-friendly, with engaging content that speaks to your target audience. And to drive traffic to your site, it also needs to be optimized for search engines.
Outsource it
If you're not familiar with web design or search engine optimization, it's worth hiring a professional to help you get started. A good web designer will create a beautiful and functional site that accurately reflects your brand. And an experienced SEO specialist can ensure that your site appears high in search engine results, so potential customers can easily find you online. Of course, you don't need to hire separate web design and SEO professionals. Many web design firms also offer SEO services so that you can kill two birds with one stone. Do your research and find a company that you can trust to deliver results. Your website is one of your most essential marketing tools, so make sure it's in good hands.
Marketing
Generating awareness for your brand is essential for driving sales and growing your business. But with so many marketing channels to choose from – social media, email, content marketing, paid advertising – it can be tough to know where to start. And if you're not careful, marketing can quickly eat up a lot of time and money without yielding results.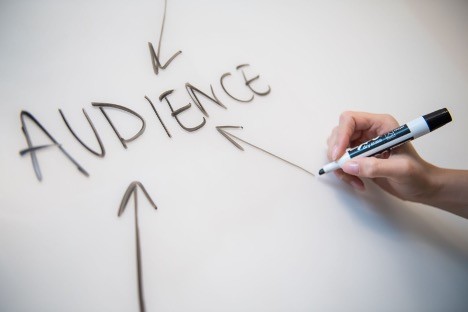 Photo by Melanie Deziel on Unsplash
Outside Professionals
That's why it's often best to leave the marketing to the professionals. A good marketing agency will have experience with various marketing strategies and can develop a tailored plan that meets your specific needs. They'll also be able to track your results and make necessary adjustments as you move forward.
DIY Route
If you decide to go the DIY route, do your homework and stay up-to-date on the latest marketing trends. There's a lot to learn, but you can start seeing results with a bit of effort. No matter how you choose to market your business, remember that it's essential to focus on quality over quantity. Don't try to do everything at once – instead, focus on a few key strategies and put all of your energy into making them successful.
Customer Service
Providing excellent customer service is one of the most important things you can do for your business. Happy customers are more likely to come back and buy from you again, and they'll also be more likely to recommend your products or services to others. On the other hand, unhappy customers will quickly take their business elsewhere.
You can do a few key things to ensure your customers have a positive experience with your business. First, make sure your employees are friendly and helpful. Second, train them properly so they know how to handle customer inquiries and complaints. And third, always be available when your customers need you. Consider having employees running your phone lines 24/ seven or responding quickly to emails and social media messages.
Call Center Services
Excellent customer service is one of the keys to success in business, so don't take it lightly. If you can't handle customer service on your own, plenty of call center services can do it for you. Just be sure to find a company that aligns with your brand and provides the level of service you expect. Many customers will have similar expectations, and it's best to accommodate them at the highest level possible.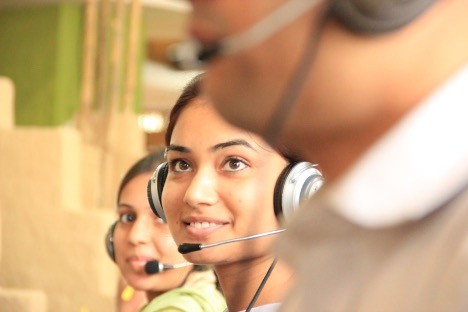 Photo by Charanjeet Dhiman on Unsplash
These are just a few professional services that every business needs for success. Many other options exist, but the better choices depend on your specific industry and needs. An excellent starting point is to consider these four services that can potentially set you up for success.
For More Insights: Visit Elinor's Amazon Author Page

" Communicate to Attract Interest"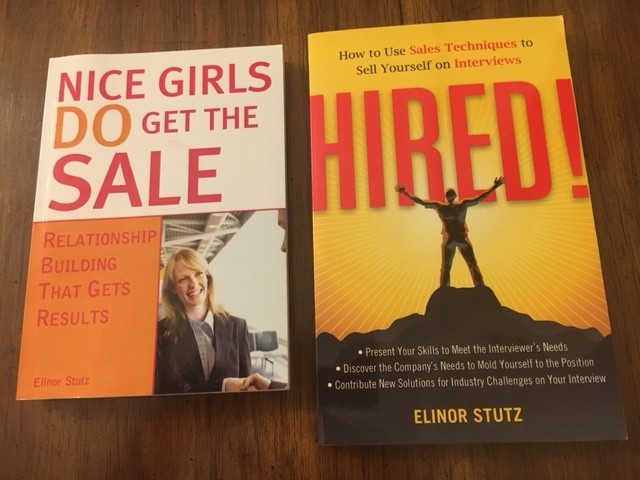 Be A Story-Teller
As the CEO of Smooth Sale, after her near-death experience, Stutz adapted the motto,
"Believe, Become, Empower"
Nice Girls DO Get the Sale is an International Best-Selling and Evergreen book – among the classics.
HIRED! Helped many to secure the job they desired.
Related Blog Stories:
Sales Tips: Four Professional Services Every Business Needs for Success
The first step is to consider yourself a customer to question whether everything is in place to develop client loyalty.
When new technology and trends are in their infancy, research them to consider how you may use them.
Always research the latest that your competitors say they implement and work well.
Consistently adapt your unique approach to business for any new strategy you may implement.
Ask for feedback from clientele about the specifics regarding your delivery of goods and services.
Reward excellent insights, whether negative or positive, as they will guide you to success.
Be flexible and consistently seek to improve current business communications and strategies.
Always show appreciation for each sale made, whether one-time or ongoing; a 'thank you' is the better sales tool.
Offer a contest by asking your loyal clientele to provide suggestions for additional offerings and improving services.
Celebrate Success!
Today's insights are provided to help you achieve the Smooth Sale!
RESOURCES FOR PERSONAL AND BUSINESS GROWTH:
Advisorpedia Publishes information to help advisors build their practice, and those having interest in the markets choose investments, and find inspiration.
BizCatalyst360 Presents a life, culture, and biz new media digest serving as a hub of creative expression and personal growth.
CatCat Build your future one skill at a time.
For Book Lovers Only For Book Lovers Only introduces you, the book lover, to new and exciting authors and works of fiction and non-fiction.
GetCiara Make remote your unfair advantage.
Greg Jenkins Consulting LLC – Helping organizations realize the value of diversity to build inclusive, evolving high-performing cultures.
Growth Hackers – Helping businesses from all over the world grow with lead generation, growth marketing, conversion rate optimization, data analytics, user acquisition, retention and sales.
Inclusion Allies Coalition "Everyone is welcome here." Learn more to train teams, and join the advocacy program.
Internet Advisor Find the internet service right for you among 2083 internet providers across 36,380 cities, plus Cellphonedeal compiles great deals on phones, plans, and prepaids to furnish you with the best options in your area.
Kred Connect with top rated influencers to learn from and grow your networks.
LinktoEXPERT "It is not who you know – it is who knows you and what your expertise can do for them plus understands the value of hiring you."
Lotus Solution LLC Helps organizations create diversity and inclusion to ensure a fair and just workplace, through customized consulting, training, and keynote speeches.
SalesPop! Purveyors of Prosperity; how to compete against yourself to excel in your career.
Simma Lieberman "The Inclusionist" helps develop inclusive leaders from the inside-out, to champion diversity and build equitable inclusive cultures at every level.
Vunela Provides a unique opportunity to view Videos and read articles by World Leaders.
WebTalk is the one-stop platform Build your marketplace and grow social connections.
Women's Information Network (WIN) An education-and-event-based Global Community of Women Helping Women Worldwide Live Their Best Lives through Celebration, Self-Improvement, and Service.