Attract The Right Job Or Clientele:
Note:  Revenue Grid, Executive Vice President of Worldwide Sales and Marketing, Roman Shovkun, provides today's story, Sales Leaders Meet and Exceed Targets Working Remotely.
In the wake of the COVID-19 pandemic, sales leaders globally are forced to adjust to a new world plus meet and exceed sales targets working remotely. Many of us were unprepared. COVID-19 has shattered the bottom line for many B2B businesses. Not only have sales forecasts for 2020 become obsolete, but many companies are now left scrambling to figure out how to survive this new sales environment.
Everything has changed. In such adversity, sales leaders need to be able to evolve quickly to meet these new challenges. To help you navigate this new norm, here are five things every sales leader needs to do to meet and exceed sales targets set for them.
Re-Examine Your Messaging To Meet And Exceed Targets Working Remotely
First and foremost, you need to throw out the sales playbook you had at the start of the year. The plans you originally had are no longer relevant. It means rebuilding your entire sales strategy from the ground up, beginning with your messaging.
The simple fact is that the current crisis has forced both businesses and customers alike to re-evaluate their top priorities dramatically. What might have been an enormous pain point at the start of the year may no longer be a concern for your target audience.
It's vital that you understand what your customer's immediate needs are and the different ways your business can continue supporting them. Then you can re-frame your key message to one that aligns with customers' needs and your business's commitment to providing value. Doing so gives you the ability to meet and exceed targets working remotely.
Continuing with the same standard messaging will, at best, come off as being insensitive and inconsiderate. At worst, the messaging will be viewed as being predatory and self-serving.
"If you need to be on the frontlines, honestly examine your motive and determine how you can serve, not sell. Doing so will determine if the customer sees your role as an 'ambulance driver' or an 'ambulance chaser,'" Tom Stanfill, Founding Partner of ASLAN Training and Development, told me in an interview.
To ensure that your messaging remains consistent across all channels. Communicate to your team what your new key messages are and outline a policy of how they can continue serving both prospects and customers.
Understand The Unique Challenges Of Remote Selling
As any seasoned sales professional will tell you, nothing closes a deal faster than a salesperson's ability to form a connection with their prospect.
Many salespeople are beginning to realize that it is far more challenging to build that all-important customer relationship remotely. Even though the same core principles of selling still apply, there are some critical differences between online and remote selling for which to prepare.
First, it's trickier commanding the full attention of a prospect over a screen than through an in-person meeting. It's easier for the prospect to get distracted when dozens of other tabs and windows can easily tab-switch them away to without you realizing. Additional distractions are interruptions by children and pets. It is challenging to maintain focus for the entire call.
The most straightforward tactic to implement is to get comfortable with selling over video. According to a survey by Zoom, 82% of respondents said that they're more likely to trust someone if they had a conversation over video. 91% reported a greater sense of engagement with video.
But merely switching over to video meetings isn't going to be enough. It is essential to learn how to build a relationship with your buyers over a wide variety of channels. It is development of a trusting relationship that will enable you to meet and exceed targets working remotely.
Commit To Social Selling
Even before the COVID-19 pandemic hit, buyers were being overwhelmed with information. Cutting through the noise required more than just a standard cold call or email. To forge that sense of know, like, and trust remotely, sellers need to be able to connect with their target audience in a multitude of ways.
Beyond sales calls and email, a great way for sellers to stay on a buyer's radar is to connect with them on social media.
Sales teams have to adjust to the digital communication environment.
Because all their prospects and clients are working remotely, it is more difficult to pick up the phone and reach someone directly. Using LinkedIn to find and connect with stakeholders has never been more valuable," Brynne Tillman, CEO of Social Sales Link, told me in an interview.
Social selling doesn't mean bombarding your prospects with private messages or tweets. I'm talking about the strategy of using social media to continue nurturing sales prospects so that your brand is the first one they think of when they're ready to buy.
Social selling now needed more than ever. A LinkedIn study found that 78% of salespeople who engage in social selling outperformed their peers who didn't. Furthermore, another study discovered that 61% of businesses that engage in social selling reported a positive impact on their overall revenue growth.
Get into the practice of social selling by becoming more active on social media. Start sharing content that you know that your audience finds valuable and use it as a jumping-off point to start conversations with high-quality prospects and leads. Becoming the go-to resource puts you in a favorable position and helps to meet and exceed goals working remotely from home.
Arm Your Team With The Right Tools
To work productively and efficiently, you need the tools that'll allow you to do so. The good news is that there are plenty of tools you can use to help you continue filling your pipeline and driving sales.
It's safe to say that modern sales strategies succeed by access to data and the ability to use it. Modern CRMs are a great example of this as they allow salespeople to dive into analytics. One example includes the engagement rate of their emails to the quality of individual prospects and accounts.
But to take advantage of social selling, you're going to need a tool that'll give your sales team the ability to keep better track of their interactions with a potential customer.
A sales engagement platform (SEP) comes in handy for tracking. Unlike your typical CRM, a SEP is designed specifically to help sales leaders optimize their interactions with a customer outside of your traditional sales environment. The right SEP can empower your team to better grasp everything from what keywords prospects are best responding to, which communication channels they should be prioritizing, to the best way to keep someone engaged throughout the entire sales process.
In fact, according to the TOPO Sales Development Benchmark Report, 92% of businesses ranked SEPs as critical for implementing their social selling strategies.
Reassure Your Sales Team
Finally, prospects aren't the only ones at risk of being disengaged. CSOs and sales managers also have to learn how to keep their newly-remote workforce motivated and energized while working from home. Suddenly switching from in-person to remote selling can be incredibly jarring, especially for those who haven't done it before.
Sales leaders are to ensure that everyone on their team remains on the same page. Expectations and goals set at the start of the year have inevitably changed. So there is a strong need to communicate to your team what your expectations are for them and the company's overall mission.
More than pushing them to meet quotas and sales targets, sales leaders need to be able to support their sales team in this time of crisis. Some will require additional training and coaching on how to sell effectively online. Others might need more guidance on how to find and qualify new leads. Whatever it is, now is not the time to leave people to their own devices and expect them to "figure it out" by themselves.
Create room for all the non-work conversations that are lost due to self-isolation. Be transparent about the reasoning behind any new sales goals you commit to, and don't be afraid to open up the floor for discussion. All of the suggestions we provide to help you meed and exceed targets working remotely from home.
"Let's be clear; no one has been through something like this, so no one has the right answer. That being said, it doesn't mean we have to stop trying to figure it out," John Barrows, CEO of JB Sales Training, told me in an interview.
Read Related Blog Posts:
Today's insights are provided to help you achieve the Smooth Sale!
RESOURCES FOR PERSONAL AND BUSINESS GROWTH: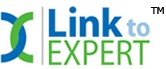 "It is not who you know – it is who knows you and what your expertise can do for them plus understands the value of hiring you." Visit LinktoEXPERT.
Women's Information Network (WIN) is an education-and-event-based Global Community of Women Helping Women Live Their Best Lives through Celebration, Self-Improvement, and Service.

Visit Webtalk:
Stuck at home like everyone else?  Check out the WebTalk one-stop platform to build your marketplace and grow social connections.  Sync and syndicate your apps.  Showcase your talent, brand, and offerings; connect, and earn money. The platform is in beta format so now is a great time to join!  Click this link ~  earn.webtalk.co/6790675 No cost to join!


Powered by Intellum, providing expertly curated content on the most sought after topi


   C I A R A