Photo by
Attract the Right Job Or Clientele:
The Importance of Personalizing Your Office Space
Is your workplace lacking some personal touches? If you personalize your space, would it increase motivation for completing the work ahead? Our guest blog explores the importance of personalizing your office space and the benefits of being yourself at work.
Separating your work from your personal life offers many benefits. The distinct separation generates boundaries, eliminates distractions, and helps you to spend quality time in both realms.
However, you don't have to sever yourself from your work persona completely. Adding a bit of personalization and glimpses of who you are out of the office into your workplace also leads to many benefits. Explore the importance of personalizing your office space and strive to upgrade your workspace to your taste. Read on and consider our suggestions below.
_____________________________________________________________________________________________________________________________
Personalizing Your Office Space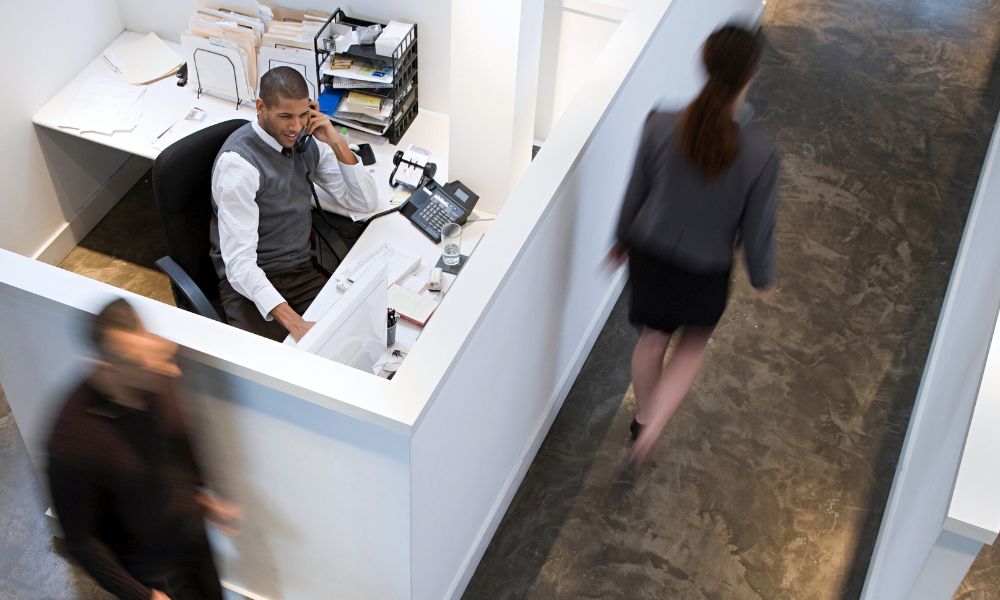 Generating a Comfortable Workspace
Anxieties and discomforts cause many distractions, pulling your focus from your work. Personalizing your office space with homey décor, awards of recognition, or photos makes it more inviting. The familiarities and extensions of your interests and personality put you at ease, comfort you, and soothe anxieties that might distract you.
Enhancing Productivity and Performance
A comfortable workspace produces ideal work conditions in more ways than removing distracting discomforts. When you're comfortable and happy, you exude more confidence, motivating you to perform better and push yourself toward success. Personalizing your office and transforming your work conditions to a positive environment enhances your performance and productivity.
Strengthening Relationships with Team Members
Teamwork and collaboration are essential parts to smooth operations and success. Solid relationships and connections allow you to build a community that cheers everyone on, works together toward the same goal, and improves productivity since everyone can turn to one another for aid. Isolating yourself from coworkers and limiting acquaintances makes it harder for everyone to work together and reduces motivation and morale.
Personalizing your workspace extends a piece of yourself to others, allowing people to get to know you better and connect with you. It's one of the many vital features of furnishing an executive office because it will enable staff to view their executive as someone to connect with rather than a terrifying higher-up. Bringing in and displaying part of your home life gives you different ways to bond with your staff and coworkers. A stronger team dynamic and community-driven environment sets you up for success in many ways, from improving morale to increasing productivity.
Motivating Yourself Through Tough Workdays
Some workdays start and finish without a hitch. Other days are long, stressful, and draining. Surrounding yourself with personalized items engulfs you with positivity and things that spark happiness.
Photographs of those you love will bring you back to happier memories. Past awards give you a boost of confidence in your abilities. Plants give you a dose of serotonin and calmness, connecting you with nature. Simply seeing your favorite color also improves your happiness and motivation due to your positive association with it. Personalizing your office equips you with tools to motivate you through a demanding workday.
Personalizing your office space is essential because it shapes your work atmosphere, mood, and relationships. Some personal touches to your workspace affect your work conditions, changing your performance and productivity. Setting boundaries is necessary for a work environment, but completely separating personality from your work only adds stress to your plate. Do yourself a favor and customize your office and reap the benefits.
In Conclusion: The Importance of Personalizing Your Office Space
Personalizing your office space will have a calming effect on you and those who enter. And those wanting to conduct business with you may ask questions regarding your photos that will put the conversation on a higher plane. At the very least, it's wise to experiment with pictures to realize those well-received and enjoy the results.
For More Insights: Visit Elinor's Amazon Author Page
'Communicate to Attract Interest'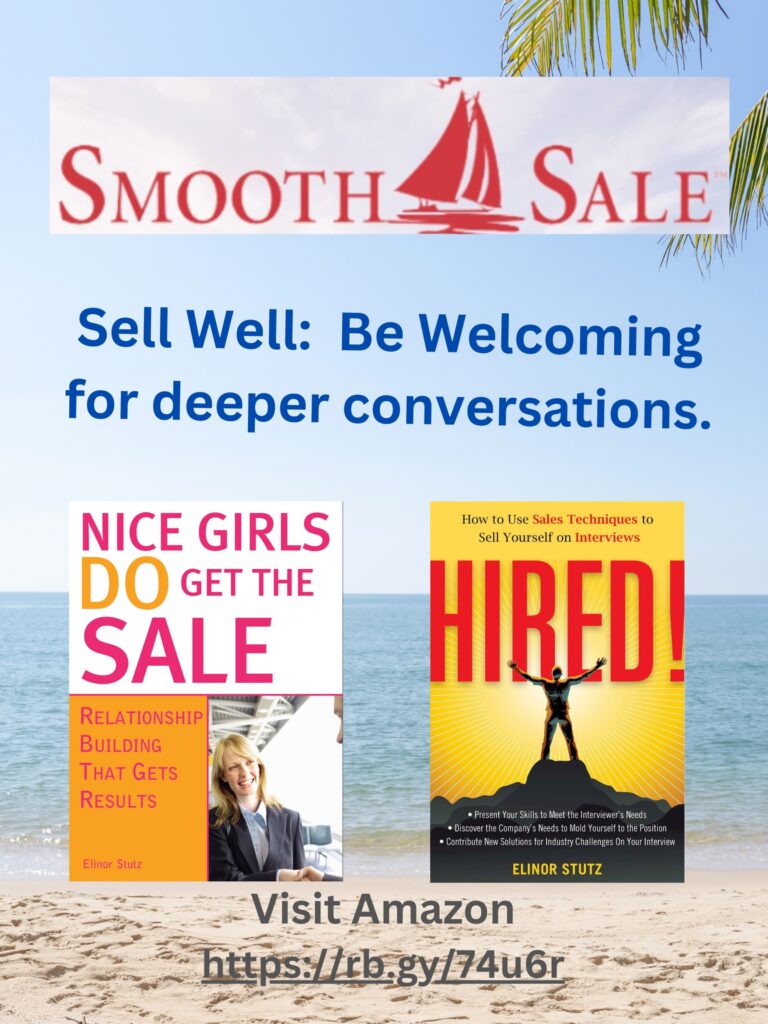 Authentic Relationships Are Essential
Be A Story-Teller
"Believe, Become, Empower"
Related Blog Stories:
Sales Tips: The Importance of Personalizing Your Office Space
Begin viewing your office space not just for you but for those entering, too.
Enjoy the experiment to see which photos encourage friendly conversations.
Business negotiation does best with a professional personal conversation.
Photos open the door for inquiring the person in your office about similar circumstances.
The photographs encourage more in-depth discussions with both a personal and business orientation.
Review your photos before a disgruntled employee enters your office to feel a smile and calm your nerves.
Consider photos of family, pets, hobbies, and travel to encourage further dialogue with those visiting your office.
Should a client send you a photo or appropriate poster, consider putting that on display, too.
Find a way to share tasteful laughter with those entering your office.
Celebrate Success!
Today's insights are provided to help you achieve the Smooth Sale!
RESOURCES FOR PERSONAL AND BUSINESS GROWTH:
Advisorpedia Publishes information to help advisors build their practice, and those interested in the markets choose investments and find inspiration.
BabyBoomer – A trusted media source that collects and curates all the news, resources, and shows of interest for the Baby Boomer generation.
BizCatalyst360 Presents a life, culture, and biz new media digest as a hub of creative expression and personal growth.
CatCat Build your future one skill at a time.
ContactOut is a web-based platform that enables users to search for contact information and uncover contact details, including email addresses, phone numbers, and other personal data.
Greg Jenkins Consulting LLC – Helping organizations realize the value of diversity to build inclusive, evolving, high-performing cultures.
Growth Hackers – Helping businesses globally grow with lead generation, growth marketing, conversion rate optimization, data analytics, user acquisition, retention, and sales.
Inclusion Allies Coalition "Everyone is welcome here." Learn more to train teams and join the advocacy program.
Internet Advisor Find the internet service right for you among 2083 internet providers across 36,380 cities; plus, Cellphonedeal compiles excellent deals on phones, plans, and prepaid to furnish you with the best options in your area.
Kred Connect with top-rated influencers to learn from and grow your networks.
LinktoEXPERT "It is not who you know – who knows you and what your expertise can do for them, plus understand the value of hiring you."
Lotus Solution LLC Helps organizations create diversity and inclusion to ensure fairness and work through customized consulting, training, and keynote speeches.
Onalytica Find relevant influencers for your brand.
SalesPop! Purveyors of Prosperity; How to Compete against Yourself to Excel in your career.
Simma Lieberman, "The Inclusionist," helps develop inclusive leaders from the inside out to champion diversity and build equitable, inclusive cultures at every level.
Vunela Provides a unique opportunity to view Videos and read articles by World Leaders.
WebTalk is the one-stop platform To build your marketplace and grow social connections.
Win Win Women is the world's only interactive network and an international community for women. Women WIN when they receive solutions + Experts WIN when they provide solutions = Win Win Women.