Photo by Qimono via Pixabay
Attract the Right Job Or Clientele:
7 Tips To Keep Your Business Running Smoothly
Our collaborative blog provides '7 Tips To Keep Your Business Running Smoothly.'
Starting a business opens you up to new opportunities. It becomes possible to work with people you care about, and it gives you complete control over how your company operates. However, starting a business also means more things can go wrong. For example, if one of your employees gets hurt or the boiler in your office breaks down, you will be responsible for making sure things get fixed as quickly as possible.
Working at your own business comes with its own set of challenges. Because of this, it is vital to plan and establish detailed procedures to make sure everything functions smoothly on a day-to-day basis. One person's definition of the Smooth Sale is to earn a returning and referring clientele. Similarly, working to ensure employee loyalty will further help to develop a unique standout brand, excellent word of mouth, and add to a better financial outlook.
Read on to discover seven practical tips to keep your business running smoothly.
__________________
Keep Your Business Running Smoothly
Hire Reliable Contractors and Employees
One way to make sure your business runs smoothly is to hire reliable contractors and employees. Contractors help your business by working on specific projects. For example, if you need a website built, you can hire a web designer to help with this task. You can also get contractors for marketing, accounting, or specialized jobs requiring specific knowledge.
On the other hand, employees are paid a salary and are typically responsible for more significant tasks that require ongoing work. For example, you might need employees for jobs that take a long time, like research or graphic design. Essentially, the difference between contractors and employees is that contractors are hired for specific projects, whereas an employee would do more general tasks to support the company's operations. Therefore, hiring outside help will free up your time and allow you to focus on running your company while they handle their respective tasks.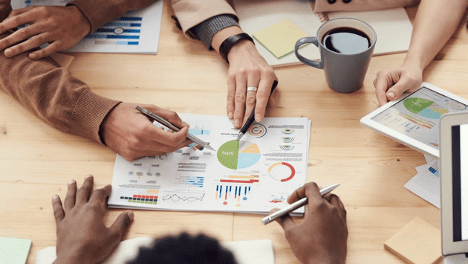 Develop A Clear Disaster Recovery Plan
It is essential to have a clear disaster recovery plan so that if something happens to your business, you know how to deal with it. It is especially true for companies that may be affected by natural disasters. It is also wise to establish a disaster recovery plan for emergencies that do not pertain to a natural disaster.
For example, if your boiler breaks down or one of your employees gets hurt, you need to have a plan to fix the issue as soon as possible. You should also keep copies of all essential documents. If the originals are lost, you should have backups from contracts and licenses to employee information and financial records.
Establish Standard Operating Procedures
One of the most important things to do before starting your business is to establish standard operating procedures for everyday tasks. For example, if you want to make sure that critical aspects complete efficiently and on time, you should create a written process for completing those tasks. You can do this by dividing the task into steps and specifying what needs to happen at each stage. You can then assign people to specific and prioritized actions to know what they need to do when they have time.
In addition to organizing how your company operates, standard operating procedures help relieve stress in an emergency or natural disaster. If you have a plan for what needs to occur when an emergency arises, it will be easier for everyone in your company to follow those steps without a panic about what the next step could or should be.
Make Sure You Have The Right Equipment And Software.
One of the most important things you can do to keep your business running smoothly is to ensure you have all the necessary equipment and software. It's beneficial to have software for word processing, accounting, and inventory management, but software can also help employee engagement. You will likely need computers, printers, copiers, telephones, and other office equipment to help your business run smoothly.
Taking extra steps to ensure your company has everything it needs will help prevent problems from occurring in the first place. If your office relies on electricity, it's worth investing in a generator for those days when the power goes out. And if you use technology that regularly needs updating, like iPads or laptops, be sure to update them often. Suppose one of your employees breaks a piece of equipment. In that case, it's worth investing in a backup so your business can continue operating as usual while the damaged part is undergoing repair.
Maintain Your Equipment
A critical step to keeping your business running smoothly is maintaining your equipment. To avoid unnecessary disasters, whether you lease or own your office, it's wise to schedule regular check-ups on all equipment, such as the boiler and air conditioning unit. It can help you anticipate when these items need to be repaired or replaced before they break down. Otherwise, the breakdowns can cause interruptions in your day-to-day operations.
Additionally, it is essential to maintain your computer system! There are many ways a computer system can malfunction and why it might happen. These malfunctions will disrupt day-to-day operations if they occur suddenly. It is vital to have a backup plan. It means having an IT contractor on speed dial that you can call at any time for assistance with technical difficulties. Meanwhile, for businesses with more specific equipment, such as a restaurant, it is essential to keep equipment such as refrigerators in working condition by contacting professional commercial refrigeration repair when this type of equipment needs serviced.
Continually Train Your Employees
One of the most common mistakes a new business owner can make is not training their employees. While it may seem like a time-consuming and expensive process, the benefits of employee training are immense. It will help your company retain its employees, and it will also provide them with valuable skills they can use in the future. Successful businesses have learned that turnover rates are lower when you invest in your employees and teach them how to do their jobs well. If you want to maintain a strong team for your business, you need to consistently train them on the ins and outs of what they're doing and what the company expects of them. From teaching basic computer skills to proper customer service methods, the more skilled your employees are at their jobs, the less likely you'll have to worry about replacing them anytime soon.
Run Constant Diagnostics
One way to keep your business running smoothly is by running continuous diagnostics. It means that you should constantly assess your company's systems and look for areas where they may be breaking down. For example, if you are a web designer, you may want to conduct regular Google and Bing searches to see how people view your website. You can also look for comments about your business on social media sites like Facebook, Twitter, and Instagram. By conducting continuous diagnostics, you'll be able to identify mistakes quickly and fix them before they become significant problems.
In Conclusion:
When it comes to running your business, being prepared is crucial. Whether it's a power outage, a computer crash, or a natural disaster, you can protect your business with these seven tips. Then, when emergencies happen, you'll be able to respond and stay afloat with the suitable systems in place.
For More Insights: Visit Elinor's Amazon Author Page
"Communicate to Attract Interest"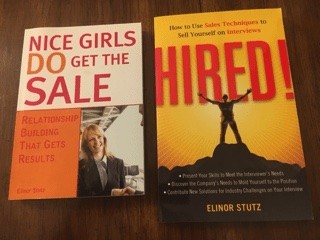 Be A Story-Teller
As the CEO of Smooth Sale, after her near-death experience, Stutz adapted the motto,
"Believe, Become, Empower"
"Nice Girls DO Get the Sale is an International Best-Selling and Evergreen Book – among the classics;
HIRED! Helped many to secure the job they desired.
Related Blog Stories:
Sales Tips: 7 Tips to Keep Your Business Running Smoothly
Embrace the motto, 'treat others the way you want them to treat you as you speak to employees and clients.
Being employees can negatively or positively impact the bottom line; treat them as clients with respect.
Manage with a service-providing demeanor and encourage questions for performance improvement.
During team meetings, inquire how you may improve and what else may help the team.
Acknowledge employees who provide helpful suggestions and excellent outcomes.
Ensure everything behind the scenes works dynamically to keep your business running smoothly.
Develop relationships with clientele and constantly show appreciation by thanking them for their business.
Similarly, during employee review time, inquire of each as to what you may improve.
Ensure the training you provide or hire out is the latest in your industry.
Celebrate Success!
Today's insights are provided to help you achieve the Smooth Sale!
RESOURCES FOR PERSONAL AND BUSINESS GROWTH:
Advisorpedia Publishes information to help advisors build their practice, and those having an interest in the markets choose investments and find inspiration.
BizCatalyst360 Presents a life, culture, and biz new media digest serving as a hub of creative expression and personal growth.
CatCat Build your future one skill at a time.
For Book Lovers Only For Book Lovers Only introduces you, the book lover, to new and exciting authors and works of fiction and non-fiction.
GetCiara Make remote your unfair advantage.
Greg Jenkins Consulting LLC – Helping organizations realize the value of diversity to build inclusive, evolving, high-performing cultures.
Growth Hackers – Helping businesses worldwide grow with lead generation, growth marketing, conversion rate optimization, data analytics, user acquisition, retention, and sales.
Inclusion Allies Coalition "Everyone is welcome here." Learn more to train teams, and join the advocacy program.
Internet Advisor Find the internet service right for you among 2083 internet providers across 36,380 cities, plus Cellphonedeal compiles great deals on phones, plans, and prepaids to furnish you with the best options in your area.
Kred Connect with top-rated influencers to learn from and grow your networks.
LinktoEXPERT "It is not who you know – it is who knows you and what your expertise can do for them plus understands the value of hiring you."
Lotus Solution LLC Helps organizations create diversity and inclusion to ensure a fair and a just workplace through customized consulting, training, and keynote speeches.
SalesPop! Purveyors of Prosperity; how to compete against yourself to excel in your career.
Simma Lieberman "The Inclusionist" helps develop inclusive leaders from the inside out to champion diversity and build equitable, inclusive cultures at every level.
Vengreso Provides easy-to-follow on-demand sales training for LinkedIn.
Vunela Provides a unique opportunity to view Videos and read articles by World Leaders.
WebTalk is the one-stop platform. Build your marketplace and grow social connections.
Women's Information Network (WIN) An education-and-event-based Global Community of Women Helping Women Worldwide Live Their Best Lives through Celebration, Self-Improvement, and Service.