Attract The Right Job or Clientele:
Photo by Mohamed Nohassi, Unsplash
Note:  Randy Peyser, CEO, Author of Crappy to Happy, provides today's inspiring guest story, What do you wish you could do differently?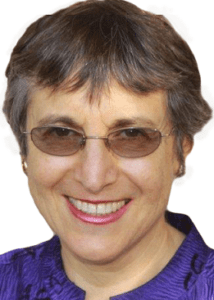 Randy Peyser is the CEO of AuthorOneStop.com. Her company edits and ghostwrites books and book proposals, and she gets people book deals with literary agents and publishers. Randy is the author of Crappy to Happy as featured in the movie "Eat Pray Love", The Power of Miracle Thinking, and The Write-A-Book Program.
_____________
CRAPPY TO HAPPY: What Do I Want To Do Differently?
How I Started A Kickass Company Without Knowing I Was Doing So
Life is a crazy ride.  I had gone splat on the pavement of life. My job as the Editor-in-Chief of a prominent New Age magazine had just come to a sudden screeching halt because the magazine sold, and they let me go. I was faced with answering the question, what do I want to do differently?
It was in the San Francisco Bay Area in the '90s.  It was at a time when you could say the term "New Age," and nobody rolled their eyes.
When crises happen, though, they multiply like rabbits. It's never just one crisis. My identity as being the proud Editor-in-Chief of a recognized magazine was stripped away.  The experience also took my girlfriend with it, along with some other unanticipated losses.
There's an expression, "The Dark Night of the Soul."  But it's never one night. My experience has me wonder if the term "The Dark Year-and-a-Half of the Soul" applies better.
During this time, I lived by the answer to one question. It was a question that had been given to me by my guitar partner, Debra Laforest: "What's the most loving thing I can do for me right now?" I listened intently to the answer that floated up each time I asked this.
My life looked something like this throughout a day:
"What's the most loving thing I can do for me right now?"

Cry.

"What's the most loving thing I can do for me right now?"

Do the dishes.

"What's the most loving thing I can do for me right now?"

Take a walk.
One day, I heard, "Sit. Do nothing." So, I sat and did nothing. For two weeks straight, I sat and did nothing. Although I did do one thing: I lit some Chanukah candles and sat in their presence until they burned out. The time spent was one hour and twenty minutes. In this place of deep quiet, I could hear the silence of a flame.
Stories from my life came to mind, and I started to write them on my Mac Junior Classic.  It is the kind with the teeny tiny screen. Within a month, I had written 100 pages. Hmmm. Maybe this was going to be a book. But if so, what book was it?
Eventually, I realized that each of my stories corresponded to some crappy experience that I overcame. But often, the entire episodes were in profound or hilarious ways. The title came quickly: "Crappy to Happy."
How I Found Happiness by Working for Embezzlers
For four years, I searched for a publisher for Crappy to Happy. Along the way, I picked up a freelance job writing feature articles for a new national magazine. Unbeknownst to me, the magazine was funded by embezzled money, courtesy of the publisher's mother. In the end, I was without pay for six months of work.
Instead of wallowing in despair, I created a one-woman show called, 'Comic Intervention for Closet Visionaries and Almost-Manifesters.'  I created skits and read some pieces from my manuscript. Since the show was successful, I kept on doing them. Then when I flew back to New York to pitch publishers and told them I was doing a one-woman show, their eyes grew bright. They loved that I had visibility in front of audiences. Finally! The book deal I'd been looking for arrived. If I hadn't worked for embezzlers, the show would never have materialized.  And I wouldn't have gotten my long-coveted book deal. The embezzlers had directly led to my happiness!
From the success of Crappy to Happy, I began to help other people find publishers for their books, and my connections grew. I helped Elinor Stutz get her book deals for Nice Girls DO Get the Sale, and for her second book, Hired.  She, too, enjoyed much visibility in the media. 
My Crappy to Happy book became known by being featured in a major Hollywood movie – Julia Roberts buys it in a bookstore scene in the movie, Eat Pray Love!
Here I am, 19 years later, and I am a respected force in the publishing industry. My company, Author One Stop, edits and ghostwrites books for people.  I pitch books to top literary agents and publishers. Some of my authors have gotten six-figure offers with New York publishers for the books we've ghostwritten. Very recently, Publisher's Weekly chose one of my author's titles, Words Whispered in Water, as one of their top picks in their political category. It's a whistle-blower book related to Hurricane Katrina that came to the market in August 2020.
Variety and Contracts On Behalf Of Our Authors:
One client just won the Maui Writer's workshop contest, and was awarded a contract with Hay House for The Four Gifts, a book we edited.

Great Mondays (business, McGraw-Hill, 4 publishers offered contracts)

Red Mittens (paranormal fiction based on a true story)

Life in a Word (gift book)

Red Stocking Society (middle grade)

Structural Integration and Energy Medicine (mind, body, spirit)

Kindness in a Scary World (children's) winner of numerous awards

Remodeling Success (home improvement)

Slave: A Human Trafficking Survivor Finds Life (memoir).
Recognition of Our Authors:
Finding the Wow, was given a full-page feature in Oprah magazine and was showcased on Hallmark TV after we edited and sold her book.
Pivot received a 6-figure deal. The Wall Street Journal and USA Today featured the book on their bestseller lists.   Pivot and Adrenaline Nation also appeared in airport bookstores.
My Life Lesson
Surprisingly, I hadn't started to create a company. I was only following the answers to a question. I often tell people who contact me:
"A book isn't just a bunch of words on a page; it's your dream."
Best for Last
The joy for me is that I get to help people birth their dreams.
I learned that the dark night of the soul is a time when a part of us does die. The darkness occurs so that a new chapter in our lives can be born. The death part is not fun, and it's not easy. But it can take you to a whole new level of your life that you have no idea could ever be possible for you.

Your Turn: What Do You Want To Do Differently?
Ride the waves and navigate the currents.  And then ask yourself, "What's the most loving thing I can do for me right now?"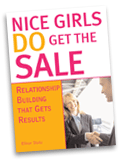 Related Blog Stories:

Sales Tips:   What Do You Want To Do Differently?
Invest in your career

Build confidence

Communicate what you do and how it benefits your clientele

Navigate the waves of difficulty to find the calm sea ahead

Give yourself pep talks as you answer, what do I want to do differently?

Participate in activities you enjoy to relieve stress

Exercise to keep your mind, body, and spirit in shape

Connect with like-minded people to exchange ideas

As you advance, take some time to help those following in your footsteps.

Celebrate Success!
Today's insights are provided to help you achieve the Smooth Sale!
RESOURCES FOR PERSONAL AND BUSINESS GROWTH: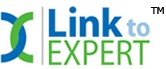 "It is not who you know – it is who knows you and what your expertise can do for them plus understands the value of hiring you." Visit LinktoEXPERT.
Women's Information Network (WIN) is an education-and-event-based Global Community of Women Helping Women Live Their Best Lives through Celebration, Self-Improvement, and Service.

Vengreso provides Easy-to-follow on-demand sales training for LinkedIn.  It is a robust, well-designed training for all learning styles. Those who delve into the learning will become adept at building their desired clientele. The bonus is in enjoying more robust sales. Should this be of interest to you, or for your team, you may message me on LinkedIn or contact me by clicking this link.
Stuck at home like everyone else?  Check out the WebTalk one-stop platform to build your marketplace and grow social connections.  Sync and syndicate your apps.  Showcase your talent, brand, and offerings; connect, and earn money. The platform is in beta format so now is a great time to join!  Click this link ~  earn.webtalk.co/6790675 No cost to join!