Photo by Omar Lopez via Unsplash
Attract The Right Job Or Clientele:
2020 has been a historical year and our Thanksgiving holiday calls for us to ask ourselves, what will you improve today?   While some may complain about restrictions on us as a society, we should be grateful for still being alive.  The bonus is in the possibility that better days are ahead in 2021.
The practice of reflection paves the way for us to give recognition to where we have erred. Diving deeper into the issue provides insight into how we may improve today.  Tomorrow is never the answer; instead, 'today'takes the lead.  Prompt action to revise what did not work to advance more quickly takes precedence for success to follow.
My Story
Growing up, I wondered why we couldn't all appreciate one another instead of dealing with the consistent put-downs.  To my unpleasant surprise, the same existed in the work environment. The top tier to be admired was all male; women secondary, and anyone of another culture or color remained at the bottom.  Discriminatory habits of all types put limits on what is possible.  Adding to the dilemma is that creative ideas and solutions to problems are minimal at best because they lack 'normalcy.' 
We are to ask ourselves, is striving to be normal necessarily good?
As a salesperson, I was keenly aware that another issue exists when we encounter administrative staff and gatekeepers.  Most salespeople apply the totem-pole syndrome to those who are not executives. Knowing first-hand what it feels like to be the recipient of unfair treatment, I purposefully chose to have conversations with guards, receptionists, and the people seemingly in confinement.  By only speaking with the executives eliminates further possibilities. My ability to meet with executives was due to the connections established during the preliminary conversations. 
Everyone has decision-making capability.
My ambition is to turn traditional thinking around to eliminating bullying, sexism, and discrimination of all types.  It was fortuitous that Rhonda Orr, CEO, BullyBuster.us, and I connected online. 
Watch Rhonda Orr give her heart-felt introduction to our motivating and inspiring conversation.

Next, listen to the full conversation as we share heart-felt stories on the BullyBuster.us podcast.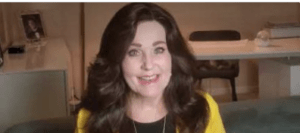 As we begin to heal from the pandemic, we can create a plan for what we need to improve today. Organizations will do well to reconsider their hiring and promotion practices in addition to the treatment of employees.  Inclusiveness and diversity are the main ingredients for a much-needed overhaul in the work environment.  Next is equal treatment as time moves forward.
My estimation of treatment includes equal pay, vacation, and opportunity for bonuses.  Acceptance of creative thought and varying ideas establishes not only a loyal staff but also a loyal clientele. 
Entrepreneurs who embrace equality will exponentially enhance their opportunities for collaborative efforts.  More so, prioritizing an action first and then listing the associated elements aligns us with similar-minded others.  As we begin to connect with a better match of people, our connections and work become more meaningful and robust.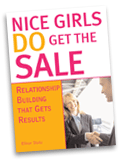 Related Blog Stories:
Your Story: What Will You Improve Today?

Sales Tips:  
Offices will likely re-open next year and change the current landscape for business.  It is also possible that not everyone will return to corporate but continue to work remotely.  Considering both scenarios and believing you are in charge of yourself, what will you improve today?
The isolation takes a toll on energy levels for many.  Accordingly, work habits aren't as stellar as they once were.  On another level, dedication to learning about new technology and trends coming forth will help you advance as you demonstrate some knowledge and offer ideas for applying to your work.
Another idea is to share with peers your experiences while working remotely and the insights you realize to be helpful.  Moreover, you may find groups on LinkedIn and other platforms that can also benefit from your newfound wisdom. 
Consider the following:
What have you learned from the isolation experience?

Underneath the alone piece, is there a benefit that you can bring back to the office?

Can you enhance the strategies you currently use by being more inclusive?

Are you reaching out to the people who provide intriguing postings to learn more?

Do you continue to self-educate to advance your career?
Most importantly, are you ready to take a stand when someone discounts what you have to say?  You, too, can help turn the tide of bullying when you come to terms with what you will improve today. Looking in the mirror to answer the question, 'what will you improve today?'
Sales Tips:  What Will You Improve Today?
Smile, be kind and respectful

Begin conversations by asking a question to gain the other person's perspective

Respond kindly to what others share

When you detect common factors, share your experience

Enjoy each conversation and potentially a good laugh

Strive to be helpful

Seek out individuals online who appear to have common goals

Request video meetings with those you believe hold similar values

Adopt the collaborative mindset for people you know, like, and trust

Celebrate Success!
Today's insights are provided to help you achieve the Smooth Sale!
RESOURCES FOR PERSONAL AND BUSINESS GROWTH: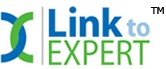 "It is not who you know – it is who knows you and what your expertise can do for them plus understands the value of hiring you." Visit LinktoEXPERT.
Women's Information Network (WIN) is an education-and-event-based Global Community of Women Helping Women Live Their Best Lives through Celebration, Self-Improvement, and Service.

Vengreso provides Easy-to-follow on-demand sales training for LinkedIn.  It is a robust, well-designed training for all learning styles. Those who delve into the learning will become adept at building their desired clientele. The bonus is in enjoying more robust sales. Should this be of interest to you, or for your team, you may message me on LinkedIn or contact me by clicking this link.
Stuck at home like everyone else?  Check out the WebTalk one-stop platform to build your marketplace and grow social connections.  Sync and syndicate your apps.  Showcase your talent, brand, and offerings; connect, and earn money. The platform is in beta format so now is a great time to join!  Click this link ~  earn.webtalk.co/6790675 No cost to join!