Photo by Kalihh via Pixabay
Attract the Right Job Or Clientele:
3 Key Steps To Market Dominance
Running a successful brand in today's challenging economy is undoubtedly difficult. Still, the potential rewards you can expect from your hard work and perseverance will make it worthwhile. Our collaborative blog asks, are you ready to take your brand to the next level and provides the '3 Key Steps to Market Dominance.'
Figuring out how to take your brand to the next level to increase your chances of market dominance should always be one of your top priorities! We offer the suggestions below to help you understand how to improve your business, allowing you to build your reputation while boosting your profits at the same time.
_____________________________________________________________________________________________________________________
Three Key Steps To Market Dominance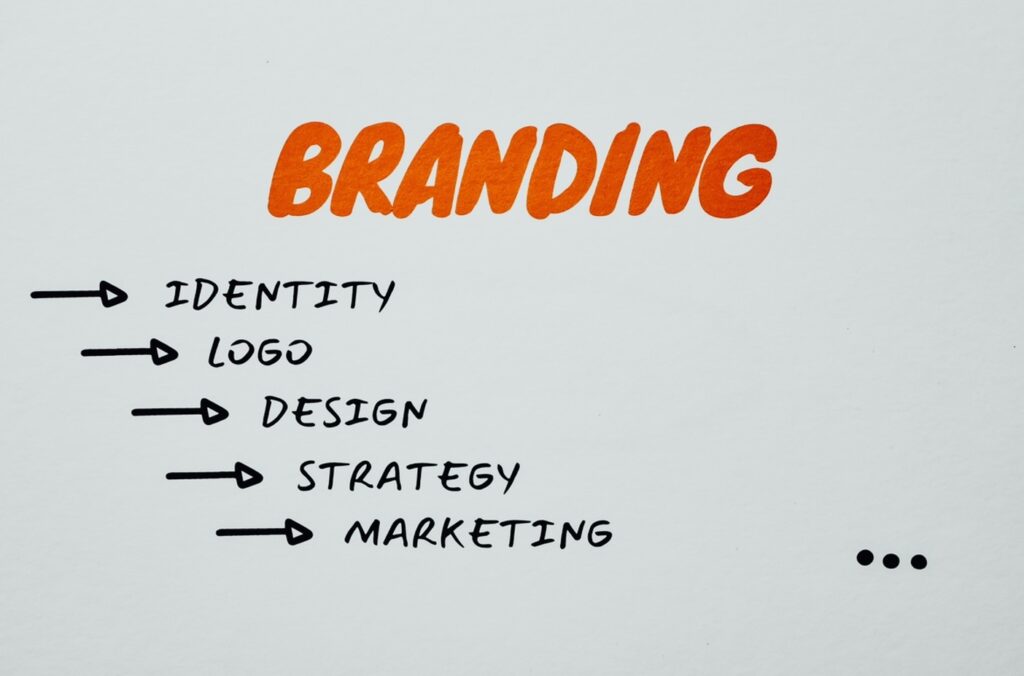 Vary Your Marketing Campaigns
Channeling all of your efforts into one specific marketing method is a big mistake to make when you're aiming for business growth, as you need to take the opportunity to vary your campaigns to reach as many customers as possible. Rather than simply focusing on one advertising idea, try to experiment with varying strategies that will allow you to spread the word about your brand. Think social media marketing, television adverts, leafleting, and a cookieless advertising solution for your online audience. There are many options, so don't rely on one marketing method to help you achieve superstardom.
Employ The Most Talented Team
The staff you employ can make or break your brand, as they contribute massively to running all operations. Suppose you fail to employ the most talented team, opting for those without skills or experience. You can expect to encounter mistakes, delays, and many other problems that will cost you money and damage your reputation. Instead, when you can search high and low for talented, committed, and passionate staff with the knowledge required to fulfill their role quickly. Then, you can remain confident that your brand will be heading toward ultimate success. Even one weak link in your company could seriously damage the end product or service you provide your customers. Don't let a lack of motivation or inexperience ruin your chances of market dominance.
Make Ethics A Main Priority
Today's modern customer does their research, so it will likely benefit your brand if you can become a more ethical, conscious business that respects the environment and its inhabitants. Adopting more eco-friendly practices is a great place to start, as you can shout from the rooftops about your commitments to recycling or using less energy. Doing so will open up your brand to an entirely new market of environmentally focused shoppers who only buy from companies willing to limit their impact on Mother Nature.
You can also promote ethics in-house by employing an HR (human resources) team to handle any issues arising between your staff. A harmonic workplace will help your team to thrive in their roles rather than getting lost in conflicts and other distractions.
In Conclusion: Three Key Steps To Market Dominance
Consistency in honesty and ethics, plus striving to serve customers well, begin the market dominance footprint. Adhering to these two principles, plus incorporating the strategies above into your business development play, will enable market dominance.
For More Insights: Visit Elinor's Amazon Author Page
'Communicate to Attract Interest'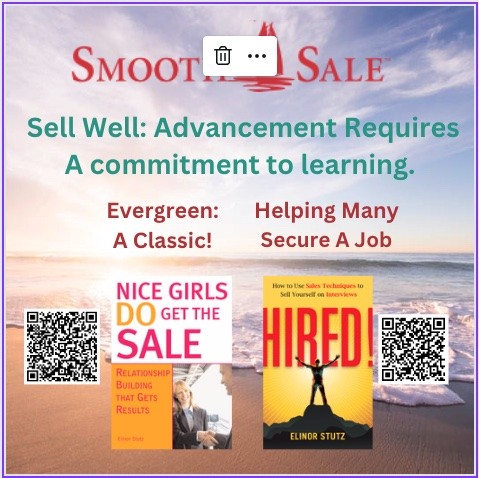 Authentic Relationships Are Essential
Be A Story-Teller
As the CEO of Smooth Sale, after her near-death experience, Stutz created the motto,
"Believe, Become, Empower"
Related Blog Stories:
Sales Tips: Three Key Steps to Market Dominance
Take a moment to 'dream' about and visualize how you will take over market dominance.
Capture all the ideas that come to mind.
Research your top three competitors plus the lead in the industry to realize their uniqueness in as many ways as possible.
Realize the commonalities of what you like and dislike about your competitors.
Promise yourself never to include any strategy you dislike, and always be on the outlook for the more compatible.
Upon review of what stands out for the uniqueness of each competitor, realize your unique traits to begin the communication process.
Create your personal brand, branding, and marketing campaign, then track the results upon implementation.
Commit to ongoing learning and revising the strategies to become known as 'The leader of the pack' to realize your market dominance.
Always be on the lookout for how to attract a more robust audience and implement the key steps to market dominance.
Celebrate Success!
Today's insights are provided to help you achieve the Smooth Sale!
RESOURCES FOR PERSONAL AND BUSINESS GROWTH:
Advisorpedia Publishes information to help advisors build their practice, and those interested in the markets choose investments and find inspiration.
BabyBoomer – A trusted media source that collects and curates all the news, resources, and shows of interest for the Baby Boomer generation.
BizCatalyst360 Presents a life, culture, and biz new media digest as a hub of creative expression and personal growth.
CatCat Build your future one skill at a time.
ContactOut is a web-based platform that enables users to search for contact information and uncover contact details, including email addresses, phone numbers, and other personal data.
Greg Jenkins Consulting LLC – Helping organizations realize the value of diversity to build inclusive, evolving, high-performing cultures.
Growth Hackers – Helping businesses globally grow with lead generation, growth marketing, conversion rate optimization, data analytics, user acquisition, retention, and sales.
Inclusion Allies Coalition "Everyone is welcome here." Learn more to train teams and join the advocacy program.
Internet Advisor Find the internet service right for you among 2083 internet providers across 36,380 cities; plus, Cellphonedeal compiles excellent deals on phones, plans, and prepaid to furnish you with the best options in your area.
Kred Connect with top-rated influencers to learn from and grow your networks.
LinktoEXPERT "It is not who you know – who knows you and what your expertise can do for them, plus understand the value of hiring you."
Lotus Solution LLC Helps organizations create diversity and inclusion to ensure fairness and work through customized consulting, training, and keynote speeches.
Onalytica Find relevant influencers for your brand.
SalesPop! Purveyors of Prosperity; how to compete against yourself to excel in your career.
Simma Lieberman, "The Inclusionist," helps develop inclusive leaders from the inside out to champion diversity and build equitable, inclusive cultures at every level.
Vunela Provides a unique opportunity to view Videos and read articles by World Leaders.
WebTalk is the one-stop platform To build your marketplace and grow social connections.
Win Win Women is the world's only interactive network and an international community for women. Women WIN when they receive solutions + Experts WIN when they provide solutions = Win Win Women.