Photo by Geralt via Pixabay
Attract the Right Job Or Clientele:
Developing Your Business' Product: Key Steps to Take
Our collaborative Blog offers insights into the challenge of 'Developing your business' product: key steps to take.' When you run a business, the products and services you intend to sell and how you do so can predict the success level you will experience. You may have the best branding, marketing team, and every other element of your business that can work with precision and innovation. But if your product isn't worth your customers' time or money, you will experience failure regardless.
Capturing an idea to bring to market is a long and tasking process. Upfront, the creativity of thought and then the design can be challenging. The desirable result is to have a quality product ready to present to your niche audience and have your efforts prove well-worthwhile.
Below you will read ideas for developing your business' product to bring to market.
_________________________________________________
Your Business' Product: Key Steps to Take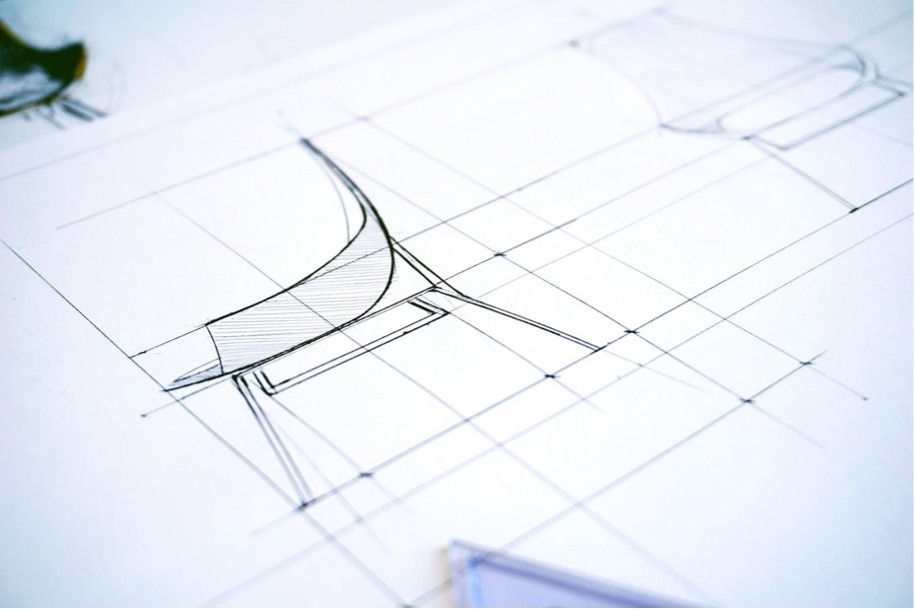 Product Design
From the start, it is best to begin with, product design. The design work begins the process where you will gain ideas of what you think will sell. For example, possibilities can range from a t-shirt to baked goods, furniture, gadgets, or anything else that may be in mind.
Most businesses start with a rough idea, focusing on unique selling points. Before spending time and money on the new, consider the following questions:
Why would customers choose to purchase what you have to offer?
Is the offering something completely new that they can't get anywhere else?
Is something similar available elsewhere, but your product offers improvements?
Should the product is available elsewhere, is it worth attempting to sell it at a lower price or with extras to include?
From the start, it's necessary to figure out why your product will be desirable. The answers enable an effective marketing campaign as you create the product design. At the heart of the matter is to fully understand why people will want to buy what you have to offer. For example, will the product simplify their work or bring a smile into their life?
Market Research
Once you have an idea for your product, it's time to do all-out market research. Doing so will give you insight into whether customers will likely buy the product. Through this process, you can gain ideas for improvements and ensure that customers are willing to pay at a level that will enable your company to maintain a reasonable profit margin.
Product Development
Next, your product is to come to life. Bringing it to market may require manufacturing and turning the raw materials into something tangible for successful sales. A majority of businesses outsource this process to begin. Outsourcing upfront may ensure you can manufacture your products without committing to huge investments such as factories, machinery, staff, and extra time. You can use companies like https://www.3plbridge.com/ to help with this.
Product Testing
Once you have some initial runs of products almost ready to sell, it's time to test the products. Doing so will ensure that your product is safe for your customers plus desirable. Failing to test your products brings up two essential factors to always keep in mind:
Not testing isn't only a moral hazard, but you are likely to find that the country or state you are operating in has specific rules and laws surrounding this area. The possibility exists that you could be breaking the law.

Failing to test products also leaves your business vulnerable. It is common for people to sue companies if their product somehow harms them.
Product testing may include an offer to test them for free. Often, people will oblige, and you can gain the insights you need. In appreciation of their help, a loyalty program may be the next step to consider.
In Conclusion: Developing Your Business' Product
The suggestions above can help to consider better strategies for developing a product that will sell. Remember that testing frequently requires revision and re-testing to realize a better path.
For More Insights: Visit Elinor's Amazon Author Page
"Communicate to Attract Interest"
Authentic Relationships Are Essential
Be A Story-Teller
As the CEO of Smooth Sale, after her near-death experience, Stutz adapted the motto,
"Believe, Become, Empower"
" Nice Girls DO Get the Sale is an International Best-Selling and Evergreen Book – among the classics;
HIRED! Helped many to secure the job they desired.
Related Blog Stories:
Sales Tips: Developing Your Business' Product: Key Steps to Take
Imagine developing your business' product; the key steps to take for an excellent outcome.
Should you already have products for sale, ensure the new will complement the current.
Consider the type of product that may make life easier or more pleasant for clientele.
During client conversations, inquire what each might like to experience in the future.
Comb through all the suggestions you hear to uncover the better ones to research further.
Once you have an idea, revisit the conversation with those willing to offer their thought upfront.
Confirming what may work well for your business, put your plan into action.
Be willing to learn from poor outcomes to revise and improve the product.
Build a notable brand to increase sales further.
Celebrate Success!
Today's insights are provided to help you achieve the Smooth Sale!
RESOURCES FOR PERSONAL AND BUSINESS GROWTH:
Advisorpedia Publishes information to help advisors build their practice, and those interested in the markets choose investments and find inspiration.
BizCatalyst360 Presents a life, culture, and biz new media digest serving as a hub of creative expression and personal growth.
CatCat Build your future one skill at a time.
For Book Lovers Only For Book Lovers Only introduces you, the book lover, to new and exciting authors and works of fiction and non-fiction.
GetCiara Make remote your unfair advantage.
Greg Jenkins Consulting LLC – Helping organizations realize the value of diversity to build inclusive, evolving, high-performing cultures.
Growth Hackers – Helping businesses from all over the world grow with lead generation, growth marketing, conversion rate optimization, data analytics, user acquisition, retention, and sales.
Inclusion Coalition "Everyone is welcome here." Learn more to train teams, and join the advocacy program.
Internet Advisor Find the internet service right for you among 2083 internet providers across 36,380 cities, plus Cellphonedeal compiles great deals on phones, plans, and prepaids to furnish you with the best options in your area.
Kred Connect with top-rated influencers to learn from and grow your networks.
LinktoEXPERT "It is not who you know – it is who knows you and what your expertise can do for them plus understands the value of hiring you."
Lotus Solution LLC Helps organizations create diversity and inclusion to ensure a fair and just work through customized consulting, training, and keynote speeches.
SalesPop! Purveyors of Prosperity; how to compete against yourself to excel in your career.
Simma Lieberman "The Inclusionist" helps develop inclusive leaders from the inside out to champion diversity and build equitable, inclusive cultures at every level.
Vunela Provides a unique opportunity to view Videos and read articles by World Leaders.
WebTalk is the one-stop platform To build your marketplace and grow social connections.
Women's Information Network (WIN) An education-and-event-based Global Community of Women Helping Women Worldwide Live Their Best Lives through Celebration, Self-Improvement, and Service.