3 Unexpected Things That Can Help You Be More Productive
In the constant quest to work smarter instead of working harder, productivity technology continues to evolve. With a few key devices and applications, you can squeeze more out of each day. Not only will you get more accomplished, but you'll be able to create more free time for yourself.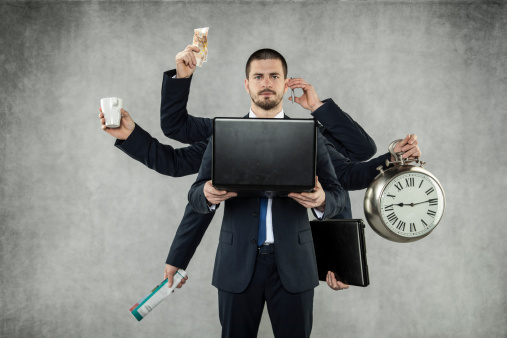 No matter what your industry, increased productivity is always a good thing.
Stay Grounded with a Cloud Phone
The discussion about Voice over Internet protocol (VoIP) vs. traditional landlines is over. If you're not convinced, ask a pay phone – if you can find one. Web-based calling is more affordable, more customizable and comes with more features. But basic VoIP only results in basic productivity. As discussed in the article "Can a Cloud Phone Increase Business Productivity?," cloud phone systems come with presence information, mobile integration and find-me-follow-me technology.
Cross-Device Cloud Organizers
The day planner is dead – or at least dying. But the digital calendars that replaced day planners are on their way out, too. Integrated, cross-device organizers (the most-widely used of which is probably Evernote) unify everything from notes to PDFs to images across the user's phone, tablet and computer. With a simple password, your portfolio can be accessed from any computer.
Collaboration Software
Collaboration software such as Podio brings team members together no matter where they are. Assign tasks, discuss projects, coordinate schedules and even handle payroll by using collaboration software as your home base.

Get more done with cloud technology.
No matter what your business or job search, productivity is the name of the game. Boost your ability to make every hour more efficient with technology designed to keep you organized and streamlined.
Andrew Lisa is a freelance technology writer. He covers business tech and personal software.
Following Lisa's suggestions will help fast track 2015.
Read Additional Sales Strategies:
Nice Girls DO Get the Sale: Relationship Building That Gets Results, Sourcebooks
HIRED! How to Use Sales Techniques to Sell Yourself On Interviews, Career Press