Photo by Fab Lentz, Unsplash
Attract The Right Job Or Clientele:
As we begin a business, many of us wonder how others are expanding their audience reach. Some experience an insignificant increase in followers over an extended time. In contrast, others appear to have extended networks and the growth unusually quick.
Social platforms help considerably. But being social is only part of the solution. How we utilize the available tools almost dictates whether or not success will appear. We do well by observing and learning from others as to how they are building a robust clientele.
"Remain loyal to the process of trial, error, and elimination.
Those motivated to attempt all of this will witness an expanding audience reach. Accordingly, business growth plus unexpected opportunities will be theirs.
My Story
As a former salesperson, it was initially difficult not to be a competitive entrepreneur. Admittedly, my eye was initially on the numbers. Trusted peers taught me that collaboration is a better strategy. The qualifier is to find those with similar priorities and values so that we do not compromise our trusted brand.
New to marketing, I learned that our brand develops initially through consistency in our words, actions, and deeds. Over time, word of mouth influences others to request that we connect.
'Every action and every connection further influences the development of our brand.
However, there is one catch of which we all need to be aware. I observed others rushing to add contacts with little interest in the person or about their work. Their sentiment was, 'it's a numbers game.' They tried to convince me that a robust audience will automatically provide me with business. I stepped back to compare the sales experience with the social media strategy. Not one minute was spent on their end to understand the connections of which they boasted.
Sales taught me to put myself in the shoes of others. Before getting active on social platforms, I asked and answered the following questions:
Why will others want to connect with me?

What insights do I have that an audience will want to learn?

How can I best communicate to stand out in my field?
'Expanding audience is not just about the numbers, but the meaningful connection, one at a time.
Sales Lessons That Apply to Social Connections
Not everyone is a good connection or a match for the business. Familiarity with an individual or company upfront eliminates wasted time. An upfront decision as to why the connection may or may not be a good one is essential.
The word connection implies connecting the dots between you and the other person. Three upfront factors for making better connections include:
Does the possibility exist to help one another collaboratively?

Do I need the other person's service, or is their potential for them in their needing mine?

Do we have enough in common to work together collaboratively?
Initially, shady offers came my way along with a touch of guilt should I choose to decline. And I'm glad those experiences came my way because the lessons are invaluable.
We are to deliberate how we will accept connections and collaborative partners:
Only connect with those we admire

Share a similar code of ethics

Help others to improve their effort

Provide excellent introductions

Extend invitations to join their network

Create groups and programs for promoting one another
One example is that people will tag one another on the social platforms to extend the reach of what they post. Groups develop on the same principle. Sometimes the time involved reading and sharing posts of others becomes very time-consuming. Decisions are necessary whether the results make the sharing worthwhile. Should the effort not be reciprocated, it may be time to seek out another group.
All the while, I continue to read up on new strategies plus attend occasional webinars providing instruction on how to attract a robust audience. What are the benefits of doing all of the extra activities? A more significant number of qualified connections materialize, and invigorating conversations follow. Often, ideas arise for new services and projects. All of the above leads to expanding audience reach.
Lyrics from Bob Dylan's song,
'Come Gather Round People Wherever Your Roam'
applies well to today's theme: 
"…Come writers and critics who prophesize with your pen.
Keep your eyes wide, the chance won't come again
And don't speak too soon for the wheel's still in spin
And there's no tellin' who that it's namin'
For the loser now might be later to win For the times they are a-changin'…"
For me, the motto to the lyrics shared is,
Never count yourself out. Dig in to learn what is needed to move forward. Looking back, you will be glad you took the time to learn, grow from errors, and make incredible connections.
Nothing Remains As-Is For The Long Term.
Due to changing platform algorithms and updating technology, we need to know how to adapt it to our work. Education on improving our strategies on social platforms becomes a necessity. Accordingly, I took an interest in Vengreso.
Vengreso provides Easy-to-follow on-demand sales training for LinkedIn. Although I have a sizable following, the training teaches the necessary updates to have in place. It is a robust, well-designed training for all learning styles, such as individual and team training, coaching calls, podcasts, video, and article sharing. The intended outcome is for those who delve into the learning will be in the process of expanding audience reach. The bonus is in enjoying more robust sales. Should this be of interest to you, or for your team, you may message me on LinkedIn or contact me by clicking this link.
Expand Your Audience Further
Social media is one style of expanding audience reach. Many options are ours for the taking. Each decision we make has multiple factors intertwined for a more robust effect. Long ago, I was advised to write a book. Suddenly it was upon me to learn about marketing, SEO, blogging, and other related strategies.
The person who got me started on the path for becoming a recognized author is Randy Peyser, Author One Stop. Since that time, Randy has partnered with Jill Lublin, a public relations leader. Together they host the following video conference to provide insight for aspiring authors.
Becoming An Author Charted A New Journey
I was struggling until I became a known author. And then, a robust journey began and continues to this day.
Another Example of Connecting Dots and Expanding Audience Reach
Upon my first book published, it led to top-level media interviews. Speaking at conferences and delivering keynotes came next. With a new product line, requests to train teams, and groups of entrepreneurs followed. Recognition continues, and connections with remarkable people are now almost an everyday occurrence. The takeaway from this paragraph is that it all begins with one step. We naturally attract others who connect the dots with our unique personality and then our projects.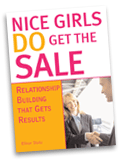 Related Blog Stories:
All Progress Is Good
Instead of being hard on yourself for seemingly slow progress, take time to review the starting point of your journey to where you are today.
Answer these questions:
Are you satisfied with your current status?

What has changed since last year?

How may you improve this year and beyond?

Which complementary actions will help you improve your standing?

Do you need to qualify better the individuals with whom you connect?
Consistency is critical in everything we do. Another differentiator for success is in the follow-up. Tomorrow is never the answer. Continue to check in with those who interest you and those who made inquiries of you. Come together to developing a more robust solution and expanding audience reach.
As you continue to build your brand and online presence, incorporate new strategies and partner with those making up your desired audience. And then further promote your branding effort. Consistency in all areas of business will have you on the track to becoming known and admired.
Sales Tips: Expanding Audience Reach
Observe how others build their business.

Ask questions of those you admire.

Participate in a variety of interviews

Contribute content to publications and a variety of sites.

Host a podcast.

Host a webinar.

Create a summit with guests.

Write a book and getting it published.

Brush up your speaking skills and seek out guest spots.

Celebrate Success!
Today's insights are provided to help you achieve the Smooth Sale!
RESOURCES FOR PERSONAL AND BUSINESS GROWTH: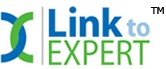 "It is not who you know – it is who knows you and what your expertise can do for them plus understands the value of hiring you." Visit LinktoEXPERT.
Visit Webtalk:
Stuck at home like everyone else?  Check out the WebTalk one-stop platform to build your marketplace and grow social connections.  Sync and syndicate your apps.  Showcase your talent, brand, and offerings; connect, and earn money. The platform is in beta format so now is a great time to join!  Click this link ~  earn.webtalk.co/6790675 No cost to join!