Attract the Right Job Or Clientele:
One email and lyrics to a song had me realizing the necessity of answering the question, are you inspired to move forward? Motivation has us doing practical work, such as setting and following up on goals. However, inspiration brings creative thought into the picture and speaks to our internal peace of mind.
It may seem evident that entrepreneurs can easily use their inspired thought to move forward. But it may be seemingly impossible for employees to work in a similar style. Today's story shares it is always possible to be inspired to move forward.  And we include reasons for giving inspiration a try.
My Story
An email exchange sparks the beginning of today's story. Full sales mode was mine upon receiving an initial reaction to my project idea. The message began,  'Your idea will get lost in the highly competitive sales playing field.'  Instead of anger, the thought brought a smile.
My response was,
'A busy playing field yes, but I've come to learn that there is no real competition. We each have a unique thought process and approach. You mention the lengthy section noting the recognition I received over the years. As you read through the project and realize some ideas may sound 'different,' consider all the recognition you see. Of course, now I'm selling you. (Humor). My reply ended with, 'I appreciate your effort!' 
Successful Sales Communications Include:
Agreement upfront – yes, it is a busy playing field

Reframe the objection – there is no real competition

An explanation for the reframing

Suggestion to connect the dots per the original thought and the new

Humor

Appreciation
Using tasteful humor relaxes all parties and encourages the idea to move forward. By limiting the concern, ideas from multiple perspectives take on a serious consideration . Most people are only concerned about their endeavors. by demonstrating interest in others, we begin to set ourselves apart.
At the end of each meeting, review whether your prospect will be inspired to move forward.
Showing appreciation helps to advance us beyond the competition.
Shortly after the email exchange, I turned to listening to music.
For me, the following lyrics confirmed my thought about the project.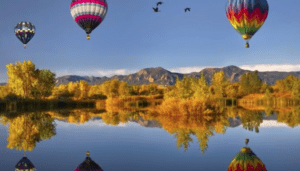 'I listen to the wind, the wind of my soul Where I'll wind up, I think only God really knows … I listen to my words, but they fall far below I let my music take me where my heart wants to go…'
– Cat Stevens, The Wind, Lyrics found on YouTube.
Whenever at a crossroads for what comes next, I look inward. When we allow it to be so, answers will come from the heart and soul. I pay keen attention to what inspires me. At the same time, I never lose sight of the practical and continue learning.
Combining the practical with inspiration is the best of all worlds. While online, I read many articles and tweets to learn and be motivated.  Doing so gives us insight into what may be coming next for society. In-between, I take in the photos and inspirational messaging people post.
And I've found a new way to be sociable although we are still in social distancing mode.  As people request to connect, I read their profiles to learn more.  But I also seek out the potential synergy between us.  When some commonality or interest presents itself, I reach out with a unique message.  Those of us who were previously in sales see the communication as a proven business tool.  And in some cases, collaborative efforts are in process.
Inspiration may lead us down an unproven path.  It's up to us as to whether we are brave enough to give the idea a try.  The challenging part is to ignore the negativity while attempting to implement the unknown. 
The Upside: Our digital future is shorter, faster, and less expensive.
Your Story: Are You Inspired To Move Forward?
How can you apply the lyrics above to advancing your career or building entrepreneurship? Today's theme reminds me of Catalina Riebe's story. You may read it by clicking this link.  
Consider the following:
Was there a time when people told you, 'that's nonsense' or 'that's impossible'? Is the thought a recurring one? Is now the time to put it to use or put it to rest? How can you be inspired to move forward?
Should now be the time to put your idea into action, begin by reflecting on the best possible outcome. Once you realize what it is you wish to achieve, start by putting a plan of action together. The more direct route is to work backward by doing the following:
Create a year-long goal

Divide the 12-month target into four quarterly projects

Focus on the first quarter and divide into monthly achievements

Each week track your progress to revise the next week's goal.

Over time, review the quarterly and yearly goals.
By paying attention to the plan and thoughts that inspire you, success is more likely to be yours.
Sales Tips: Inspired to Move Forward
Own who you are

Pay attention to your unique thought

Begin with the one most appealing idea Ignore the naysayers

Create a flexible plan

Revise your plan as circumstances dictate

As your plan of action takes off, add complementary venues

Build a robust platform

Continue to monitor set goals and implement new ideas

Be inspired to move forward

Celebrate Success!
Today's Blog is provided to help you achieve

The Smooth Sale!
For Additional Insights:
Visit Elinor's Author Page by clicking this link.
Read
RESOURCES FOR PERSONAL AND BUSINESS GROWTH: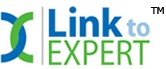 "It is not who you know – it is who knows you and what your expertise can do for them plus understands the value of hiring you." Visit LinktoEXPERT.
Women's Information Network (WIN) is an education-and-event-based Global Community of Women Helping Women Live Their Best Lives through Celebration, Self-Improvement, and Service.

Visit Webtalk

:
Stuck at home like everyone else?  Check out the WebTalk one-stop platform to build your marketplace and grow social connections.  Sync and syndicate your apps.  Showcase your talent, brand, and offerings; connect, and earn money. The platform is in beta format so now is a great time to join!  Click this link ~  earn.webtalk.co/6790675 No cost to join!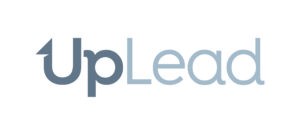 Powered by Intellum, providing expertly curated content on the most sought after topics.