Attract the Right Job or Clientele:
Sales are easily lost when we are not open to varying ideas.  Planning meetings offer multiple opportunities for agreement. Unfortunately, the lack of agreement frequently delays potential progress.   
Corporate business meetings and politics mirror one another.  The question becomes, do we harass other parties or seek to find a solution? In the United States., we have ten presidential candidates debating the same issues from varying angles.  Each candidate can stick to their unique thought.  Or, together, they can build a robust approach for solving problems.  
Corporate and client meetings face similar decisions.  The strong desire to be the person in the limelight severely limits being open to varying ideas.
To be or not to be open to varying ideas; that is the question.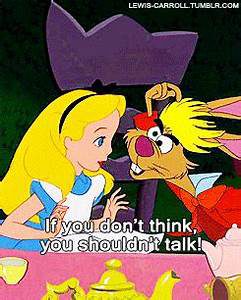 My Story  
I attended a meeting to hear discussions about the many candidates running for office.  Several attendees spoke to the benefits of their favorites.  I chose more of a business approach to the question of who should run.  Adding to the theme of being open to varying ideas, I included younger generations are able to grasp new technologies more quickly.  
A while back, Congress listened to Mark Zuckerberg testify.  It was evident that no one had a clue about what he was saying.  Today, newer technologies are upon us. Most notable are robotics and artificial intelligence.  We also have the need to combat spy and ransomware.  
Will the older candidates comprehend how to work with our societal transformation? Are some open to bringing young people and mixed cultures into the fold for a more robust solution?
There is a need in business and politics to open the door to alternative ideas so that faster and better progress can develop.  Not only do we need to work on cultural diversity and inclusion, but generational gaps, too.  
Impossible exists only if you believe it to exist; otherwise, it does not.  
The unsettling question at the meeting, for me, was 'can a woman win the election?'  The matter goes to the thought of 'that's impossible.'  
My different idea is that nothing is impossible with:
Commitment

Vision

A flexible plan in place

Willingness to learn from errors

A team willing to work together to make it all happen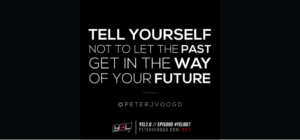 I thought back to my sales career, where I was the lone saleswoman.  Everyone expected me to fail and quit.  Determination and grit got me thought the ugliness.  More importantly, I tossed the beloved script.  I was open to original ideas while in conversation with my clientele.  We taught one another the better ways to conduct a friendly give and take.    
If politics were to mirror the better business practices, more goodwill and teamwork would complete within the term timeframe.    
For More Insights Read:  
Your Story: Being Open To Varying Ideas  
The first question is, do you typically rush to judgment and immediately reject a varying idea?  Should you acknowledge that this is your typical behavior, then you can position yourself to change.  Initially, it takes courage to welcome the unexpected.  However, over time, we learn to appreciate the differing thought for potential possibilities.  
Consider if you do the following:
Quickly dismiss new ideas without giving thought

Tell yourself it's not worth taking the time to learn about new possibilities

Stay in the middle of the pack to remain safe  
Calculated risks are the stepping stones to success.  
The problem with playing it safe is that it limits the possibility for further growth.  Stepping out to take a calculated chance on a new idea brings about advancement.  Even if a new approach fails miserably, advances still take place.  As you learn what does not work, you are far more likely to recognize what will be the better route.    
Better yet, living through an embarrassment makes one stronger.  The stronger you become, the more likely you will be to succeed.  
Think back to opportunities that were left behind.  Is it in your best interest to be more accepting in the future?  On the other hand, some issues require examination from both the positive and negative side.    
Three Problematic Examples:  
Entrepreneurs are bombarded all the time with special offers and promises of fame, for costly investments. Will the backend help justify potential advancement?    

Job seekers hear promises that do not always play out well.  One of the essential decisions is whether the overall experience will further one's career.   

Corporations have to pay attention to their bottom-line, shareholder happiness, and doing right by their clientele.  Not all partnerships are equal.  
Being open to varying ideas moves business along. Meanwhile, integrity encourages a returning and referring clientele.  
Sales Tips: Open To Varying Ideas  
Maintain an open mindset upon hearing unusual ideas

Ask questions to learn more

Add your ideas to the one you are given to see if it's workable

Allow time for processing the thought and coming to a better conclusion

Should you cautiously want to move forward, consult first with trusted peers

Examine the peer input and ask more questions to come to a decision

Turn the process above into a habit

Document the chances you take and why for future opportunities

Become open to varying ideas

Celebrate Success!    
Today's blog is provided to help you achieve the Smooth Sale!
Full Disclosure:  Fees may be applied and I may receive commission through the links below.
  HubSpot Sales  "Sell More and Work Less!"
Sales Hub – Direct OFFER: Inbound Selling Guide
RESOURCES FOR PERSONAL AND BUSINESS GROWTH:


Powered by Intellum, providing expertly curated content on the most sought after topics.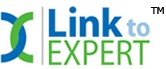 "It is not who you know – it is who knows you and what your expertise can do for them plus understands the value of hiring you."