Photo by Romolo Tavani via Unsplash.com
Attract the Right Job Or Clientele:
Can You Achieve Everything You Wish If You Focus On Mindset?
NOTE: Today's Blog Story, 'Can You Achieve Everything You Wish If You Focus On Mindset?' is provided by Antonia Gimenez. Gimenez is a #1 international bestselling author and recognized strategy execution expert.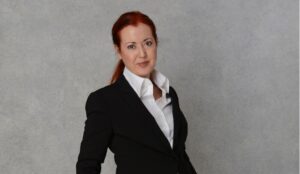 "Dare To Lead"

Antonia has more than two decades of helping global organizations execute their multibillion-dollar cost reduction and revenue generation strategies. She is the founder and CEO of Execute the Future Limited, a consulting firm based in London.
My mission is to help business leaders, from entrepreneurs to senior executives, execute strategies that keep them apart as a differentiator from their competitors.
______________________________________
Antonia's Story: 'Can You Achieve Everything You Wish If You Focus On Mindset?'
As a child, I always wished I could make a change in the world. I always went above and beyond expectations to realize my dreams and desires. In pursuit of the objectives, I learned to work hard in life and be persistent. I committed myself to my vision by bringing it to the forefront of my mind, regardless of the challenges and obstacles I might face ahead.
Throughout my professional experience, it became evident that my truest entrepreneurial mindset had always been about creating and offering value to others.
By identifying the problem and providing the best solution, I thrive on helping and serving clients better and better.
Developing A Growth Mindset
By embracing my focus on mindset, I have positioned myself to meet life's daily challenges that have enabled me to experience growth and success.
This quote has always been my drive:
"In a World, you can be anything, be the best statement of yourself" Antonia Gimenez 2020
From a young age, I aimed to develop a growth mindset. I committed to becoming a better statement of myself. I strove to become the top student in my class while supporting my educational fees and expenses throughout my entire career.
Since I was very young, leadership came naturally to me, which enabled me to assume a high level of authority and responsibility. I was on numerous occasions elected Student Representative for 200 students and Alumni Ambassador for 80,000 students at University.
Looking back, what I always remember best about myself is that many of my life's most outstanding achievements have always required going outside of my comfort zone. The requirement for me was to focus on mindset. That meant challenging traditional behavior, investing in my education, and developing a career in a different country.
My most important lesson in business and life is that every extraordinary thing in life possesses its risks. I hold a strong belief in life that we can learn everything, and we can achieve everything. This belief has greatly motivated me to take risks in life. If I ever wanted to succeed in any entrepreneurial venture or corporate project, it would require me to step out of my shell and become a risk-taker. It was my focus on the mindset that became the differentiator.
Developing the Entrepreneurial Mindset
I developed an entrepreneurial mindset that enabled me to put my vision into motion continuously. Even if many recruiting consultants and colleagues generally recommended that I always stick to the safer path, I effectively ignored most of their advice. Thus, I entered the corporate world when I was just 12 years old. My choice was to partner with the multinational cosmetic, skincare, fragrance, and personal care company AVON, helping them build their regional customer acquisitions and worldwide sales. During the summer holidays, I would also offer private tuition services to support secondary and university students to advance their skillsets.
Entrepreneurial initiatives have continued to happen ever since. In 2000, I was offered another entrepreneurial venture where I pioneered a new international business for the American multinational software company ADOBE Inc.
Taking risks has never been easy for me because I have also experienced failures. However, failures have also helped me to grow and develop. My confidence has considerably increased as a consequence of taking risks and learning from my failures. More remarkable achievements have always been mine from risk-taking. Again, the underlying secret is to focus on mindset.
Pioneering a new discipline since 2008
My opportunity came in 2008. I had just received a "Global Recognition Award" for the critical role I played in executing an innovative solution to resolve the problem within this global investment bank.
The financial crisis of 2008, which was the most severe financial and economic crisis since the Great Depression, drastically affected businesses worldwide and left them struggling to survive. Many businesses collapsed. I identified a crucial need for helping businesses quickly recover from one of the world's most devastating financial crises. I took my most significant risk to date: I left my permanent and well-paid position within the most prominent global investment bank in the world to pioneer a new discipline that attempted to resolve the problem of strategy execution.
I have pioneered The Business Architecture and Target Operating Models departments within global organizations since its commencement. I create methodologies to maximize benefits. The strategy is to enable:
The creation of economies of scales

Centralization, digitalization, niche creation, and differentiation strategies

Uniqueness, growth, and revenue generation
All the while, the three strategies serve to improve margins and reduce costs.
A Focus On Mindset Leadership
As a world leader in a new discipline, my biggest challenge was to position myself at any level of seniority within global organizations. I am used to walking into a business meeting and realizing that I am the only woman at a table of 25 men or more (if not the only woman in the room). The pressure of being the only woman was overwhelming at the beginning; now, it is natural to me. However, knowledge leveled the playing field within the global financial market (still male-dominated).
The stressful moments and the discomfort enabled me to grow and thus, achieve my success. I have grown through the process and thus, become more creative, responsible, resilient, and confident. Building these specific skills has always helped me develop better confidence and subsequently provided me with the right skills to take more risks and improve my future goals. My focus on mindset has always been my guide. And what is more important, I found my purpose in life, or my purpose found me. For years, I had been praying for the Universe to bring me a role that would keep me challenged indefinitely.
In 2014 I graduated with my Executive MBA from Imperial College London. My dissertation: Strategy to Execution: TOM was awarded an "A" with distinction. I was advised to publish the method.
My story was featured in the book Women Who Empower, the #1 International Best-Selling Book in multiple countries
Antonia Gimenez first entered the business when she was just 12 years old and partnered with large beauty business Avon. Entrepreneurial initiatives have continued to happen ever since. She worked for some of the largest organizations in the world, such as Reuters, Tata Consulting, and Citi, where she also received global recognition awards for her impressive contributions to previously unresolved issues.
In 2008, she identified a crucial need for helping businesses to recover quickly from the worst financial crisis ever. She took her most considerable risk to date: leaving a secure and high-paying corporate job during the worst economic disaster since the Great Depression of 1929. She took the lead and pioneered a newly born discipline – Business Architecture and Target Operating Models.
She has gained extensive experience in strategy execution by
employing the new Business Architecture discipline: Empowering large and SME organizations to successfully execute strategy. Included are maximizing benefits, enabling economies of scale, centralization, digitalization, niche creation, and differentiation strategies. The focus is on uniqueness, growth, revenue generation, improving margins, and reducing costs.
Antonia received her BA (Hons) degree in English Linguistics from Granada University in Spain and Cardiff University (1999), Master's Degree in Translation, Economics and Finance from Surry University (2002), and her Executive MBA from Imperial College (2015). Her dissertation on Business Architecture and Target Operating model [Strategy to Execution and Innovation] received an A with distinction.
"Communicate to Attract Interest"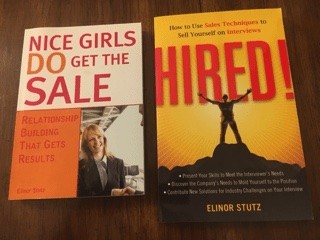 Be A Story-Teller
As the CEO of Smooth Sale, after her near-death experience, Stutz adapted the motto,
"Believe, Become, Empower.
"Nice Girls DO Get the Sale is an International Best-Selling and Evergreen Book – among the classics;
HIRED! Helped many to secure the job they desired.
Related Blog Stories:
Sales Tips: Achieve Everything You Wish If You Focus On Mindset
Success begins with believing that your idea is possible.

Create an overall strategic plan that includes achieving goals.

Listen to negative commentary to uncover anything you may have omitted.

Turn the negativity into motivation to continue moving forward.

Review the steps that have

you achieving your goals to continue forward.
Remain up to date on new trends, thoughts, and technology.
Incorporate new ideas and thoughts

into your plan.

Consider revising your ultimate vision for a more comprehensive achievement.

As you do achieve what you set out to do, teach others how to similarly do the same.

Celebrate Success!
Today's insights are provided to help you achieve the Smooth Sale!
RESOURCES FOR PERSONAL AND BUSINESS GROWTH:
Advisorpedia Publishes information to help advisors build their practice, and those having an interest in the markets choose investments and find inspiration.
BizCatalyst360 Presents a life, culture, and biz new media digest serving as a hub of creative expression and personal growth.
CatCat Build your future one skill at a time.
For Book Lovers Only For Book Lovers Only introduces you, the book lover, to new and exciting authors and works of fiction and non-fiction.
GetCiara Make remote your unfair advantage.
Greg Jenkins Consulting LLC – Helping organizations realize the value of diversity to build inclusive, evolving, high-performing cultures.
Growth Hackers – Helping businesses worldwide grow with lead generation, growth marketing, conversion rate optimization, data analytics, user acquisition, retention, and sales.
Inclusion Allies Coalition "Everyone is welcome here." Learn more to train teams, and join the advocacy program.
Internet Advisor Find the internet service right for you among 2083 internet providers across 36,380 cities, plus Cellphonedeal compiles great deals on phones, plans, and prepaids to furnish you with the best options in your area.
Kred Connect with top-rated influencers to learn from and grow your networks.
LinktoEXPERT "It is not who you know – it is who knows you and what your expertise can do for them plus understands the value of hiring you."
Lotus Solution LLC Helps organizations create diversity and inclusion to ensure a fair and a just workplace through customized consulting, training, and keynote speeches.
SalesPop! Purveyors of Prosperity; how to compete against yourself to excel in your career.
Simma Lieberman "The Inclusionist" helps develop inclusive leaders from the inside out to champion diversity and build equitable, inclusive cultures at every level.
Vengreso Provides easy-to-follow on-demand sales training for LinkedIn.
Vunela Provides a unique opportunity to view Videos and read articles by World Leaders.
WebTalk is the one-stop platform. Build your marketplace and grow social connections.
Women's Information Network (WIN) An education-and-event-based Global Community of Women Helping Women Worldwide Live Their Best Lives through Celebration, Self-Improvement, and Service.