Attract the Right Job Or Clientele:
Creating A Business Event to Help Your Company Grow
If you own a business, it is best to always look for ways to grow your company. People are the key to success, no matter what industry you serve. Striving to relax your prospective clients and associates brings about more meaningful conversations on a personal and professional level. More doors open to opportunity.
Our collaborative Blog offers insights into 'Creating a business event can help your company grow.'
___________________________________________________________
A Business Event to Help Your Company Grow
Your employees keep your company running, and almost everyone realizes it is essential to attract customers and clients to sell your products or services. But what should also be taken into consideration are the networking opportunities. Getting in touch with other companies in your industry can open up new opportunities. Shareholders can invest in your company, and vendors and other service providers can help it to improve.
What is a Business Event?
A business event is a catch-all for any event surrounding your business or brand. It can range from a formal black-tie event to something more relaxed and casual. However, every business event allows you to connect with many people in your industry. Numbers contribute to helping your business grow.
For your business event to be successful, it's essential to refamiliarize yourself with your goals. Once you have a solid idea of your goals, you can plan your event's specifics. Next is to acknowledge the type of event most appropriate for your needs and brand. Before proceeding, answer the question, 'What kind of people do you want to connect with, and what do you hope to achieve?'
Rewarding Employees
One of the most common reasons to host a business event is to reward your employees. Events will allow everyone to spend time together outside of work. This kind of business event can be something as simple as a meal, a night out, or something more involved.
Business events like this can also double as team-building exercises, especially if you arrange something that people will enjoy and that will encourage them to work together. For example, a kayaking trip or another adventure is a fun day out, making it a treat, but it also helps your employees to get to know each other and get used to working as a team.
You can also arrange simple events and activities to help people to relax and get to know each other. In the summer months, many companies host picnics or barbecues that can also include your employees' families.
Often, the best way to come up with ideas for business events that your employees will enjoy is to ask for their input. This way, you can find out what they are interested in and what they will consider a reward for their hard work.
It's always critical to ensure that your employees feel appreciated, as this boosts their morale and motivates them to stay with your company. Rewarding business events is just one way to achieve this.
Charity Events
Another good idea for a business event is to set up a charity event; doing so has a threefold effect. First, charity events are significant for your company to show support for a cause that matters to you and your employees and possibly relates to your brand.
Secondly, volunteering at a charity event can help with team-building experience for your employees, as they work together. The event can boost morale and improve relationships among your staff. However, make sure that your employees are willing to volunteer. If people feel overly pressured to give up their free time to volunteer, it can drain their enjoyment and have the opposite effect on your staff.
Finally, openly supporting a charity is a fantastic way to advertise your brand and ensure it appeals to customers and shareholders alike. The extra benefit is supporting charity makes your company look good. You raise awareness for the charity and your brand alike.
People are more likely to support a business if they consider it part of their community or neighborhood. Increasing recognition is especially true if your company arranges or participates in community events. Getting involved endears you to people and makes them more aware of your brand.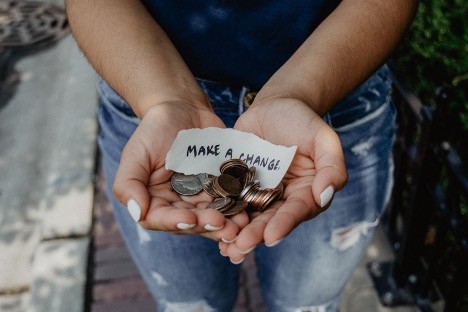 Advertising and Branding
Similarly, any event your business hosts or sponsors open to the public is an excellent way to get your brand out there and advertise your business. You can use these events to celebrate business milestones, providing a treat for you and your employees and making your company more visible to potential customers.
In some cases, giving gifts to guests who have attended the event may be appropriate. Branded t-shirts or favor bags are great options because they make the guests feel happy and appreciated. It also means that someone is walking around wearing or carrying your brand. It makes your brand even more visible to the broader community.
Some business events demonstrate the services or products that your company can provide. For example, if your company sells food or alcohol, you could host a tasting event that allows people to sample your products for a free or reduced price. It is a way to advertise your business interestingly and interactively and gain further attention.
Social Media
Social media marketing is a considerable part of utilizing your company's online presence and reaching a larger audience. Business events go hand in hand with social media. If you're planning an event, social media can drum up enthusiasm and share the information with potential customers and guests. This way, you can ensure a good turnout.
The event gives you something to write about for your social media or website blog. You can post pictures after the fact and generate content based on the occasion. Doing so helps followings to get to know your company better.
Social media and blogs are fantastic marketing tools that often need more attention. They assist with knowing what to post or write. The business events give you content; if you've written about past events, people might be more interested in the next one you host.
Additionally, people may post about your event on their social media accounts. Their actions will provide yet another marketing boost via customers. People are more likely to trust what fellow customers say, which is why reviews and word of mouth are so helpful.
Planning Your Next Business Event to Help Your Company Grow
Business events are investments in time, effort, and money. It means that you want to ensure that each event is a success. If your hosted party or charity event falls flat, it can be more damaging to your company than if you hadn't bothered in the first place.
Think about how many people are likely to turn up and how you can accommodate them. Plan your events carefully and work out precisely what you need to ensure success. Work out a time, date, and location well in advance so that you can find a venue that's appropriate for your needs and ensure that people can participate.
Set a budget and stick to it, ensuring you cover everything the event will need. Costs may include providing food, drinks, toilet facilities, security, cleaning services, plus other considerations.
Many companies outsource to event planners and managers, especially for more significant events. Professional planners are likely to increase the chance of success, as you're using a person or team with the knowledge and experience of hosting business events. The side benefit is they also know how to mitigate any potential problems, and these events are likely to help your company grow!
In Conclusion: A Business Event to Help Your Company Grow
Once your favorable results are in after your first business event to help your company grow, it's time to start planning your next one!
For More Insights: Visit Elinor's Amazon Author Page
"Communicate to Attract Interest"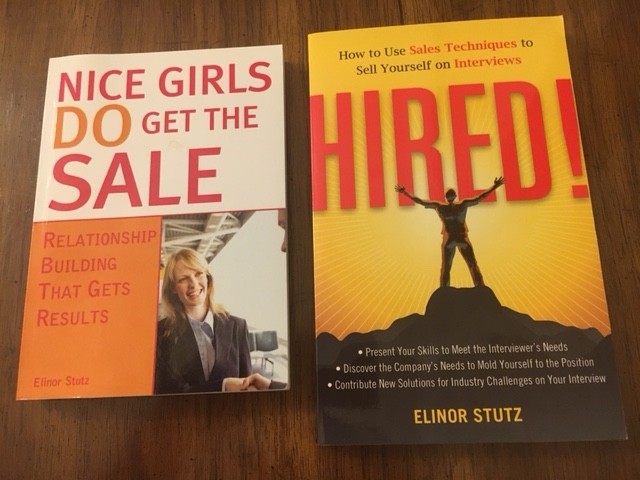 Authentic Relationships Are Essential
Be A Story-Teller
As the CEO of Smooth Sale, after her near-death experience, Stutz created the motto,
"Believe, Become, Empower"
" Nice Girls DO Get the Sale is an International Best-Selling and Evergreen Book – among the classics;
HIRED! Helped many to secure the job they desired.
Related Blog Stories:
Sales Tips: A Business Event to Help Your Company Grow
There are three business event styles to help your company grow; employees only, clients only, and a combined gathering.
For each event category, consider who will be attending, their personalities, and what they are most likely to enjoy.
Consider the elements for each event that are likely to increase goodwill and a team-like atmosphere.
Budget events for giveaways, whether via a drawing or for everyone in attendance.
Before establishing an event on your own, consider if professional assistance will be beneficial.
Research several websites for assistance to compare services and decide which one can better serve your style of event and needs.
Should you move forward with assistance, be thorough in letting the service know what you want and your expectations for the outcome.
After each business event, host a team meeting to ask for suggestions on improvements and ideas for future celebrations to help your company grow.
Always thank people for taking the time to attend a business event, and inquire if they would like notification for the next.
Celebrate Success!
Today's insights are provided to help you achieve the Smooth Sale!
RESOURCES FOR PERSONAL AND BUSINESS GROWTH:
Advisorpedia Publishes information to help advisors build their practice, and those interested in the markets choose investments and find inspiration.
BizCatalyst360 Presents a life, culture, and biz new media digest serving as a hub of creative expression and personal growth.
CatCat Build your future one skill at a time.
For Book Lovers Only For Book Lovers Only introduces you, the book lover, to new and exciting authors and works of fiction and non-fiction.
Greg Jenkins Consulting LLC – Helping organizations realize the value of diversity to build inclusive, evolving, high-performing cultures.
Growth Hackers – Helping businesses globally grow with lead generation, growth marketing, conversion rate optimization, data analytics, user acquisition, retention, and sales.
Inclusion Allies Coalition "Everyone is welcome here." Learn more to train teams, and join the advocacy program.
Internet Advisor Find the internet service right for you among 2083 internet providers across 36,380 cities, plus Cellphonedeal compiles great deals on phones, plans, and prepaids to furnish you with the best options in your area.
Kred Connect with top-rated influencers to learn from and grow your networks.
LinktoEXPERT "It is not who you know – it is who knows you and what your expertise can do for them, plus understands the value of hiring you."
Lotus Solution LLC Helps organizations create diversity and inclusion to ensure a fair and just workplace through customized consulting, training, and keynote speeches.
SalesPop! Purveyors of Prosperity; how to compete against yourself to excel in your career.
Simma Lieberman "The Inclusionist" helps develop inclusive leaders from the inside out to champion diversity and build equitable, inclusive cultures at every level.
Vunela Provides a unique opportunity to view Videos and read articles by World Leaders.
WebTalk is the one-stop platform. Build your marketplace and grow social connections.
Women's Information Network (WIN) An education-and-event-based Global Community of Women Helping Women Worldwide Live Their Best Lives through Celebration, Self-Improvement, and Service.