Photo by Solomon Ikvik via Pixabay
Attract the Right Job Or Clientele:
Creating An Office Building Requires These Four Considerations
Creating an office building can be a significant investment. You can customize your workspace to boost your employees' comfort, motivation, and productivity. Moreover, you can avoid paying hefty rental fees, making it worthwhile to remember this. A new office building can also motivate you to expand your business and enjoy significant tax benefits. And you can also make your building eco-friendly, leaving a positive impression on your customers.
Our collaborative blog explores four considerations below for when creating an office building is essential.
____________________________________________________________________________________________________________
Creating An Office Building
Office Dimensions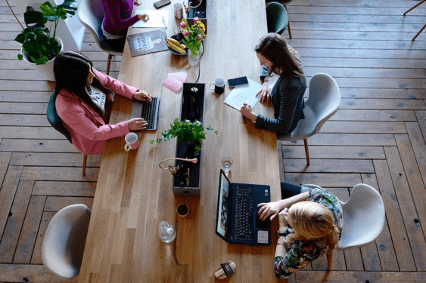 Your business operation needs may vary from one another, making it essential to choose the right office size. Not only will it ensure comfort and organization, but it can be cost-effective. Building a space more significant than your needs can cause increased maintenance costs, especially when the unused spaces are underutilized. Before starting your project, consider how much space each staff member needs. Experts recommend that 100 square feet per person are ideal, as 50 square feet allow desk space while the other 50 feet make movement around communal areas possible. Alternatively, your daily activities and utilities can determine your office's size, so feel free to consider this.
2. Functional Floor Plan
Another consideration is your office floor plan. Indeed, a functional option can boost your business in many ways. First, it can easily convey company goals and values to employees and customers, encouraging loyalty and retention. Likewise, a good floor plan can promote worker collaboration without sacrificing privacy. Management can also engage with their team without affecting their productivity or morale. Familiarizing yourself with the various office floor plans is essential to determine the right option. For instance, you can consider the open floor plan, where management and workers sit in the same space.
An open floor plan is relatively inexpensive and yields efficiency.
The cellular design offers privacy by incorporating windows, doors, studs, or partitions to create individual workstations.
The co-working design allows management to designate workers based on similar or complementary roles.
3. Energy Efficiency
In the era of sustainability, your business can stay relevant by investing in an energy-efficient office building. Not only will you reduce your water, energy, and maintenance costs, but you can also reduce your carbon emissions and lower the greenhouse effect. Furthermore, it can improve the comfort and health of your employees while giving your office building a higher value. Seeing these perks, you want to prioritize energy efficiency if you haven't already.
As a tip, weatherize your windows and doors and install a smart thermostat. You can also increase natural lighting to reduce your dependence on artificial lighting. And if you want to use artificial lighting, invest in LED options.
4. Safety and Security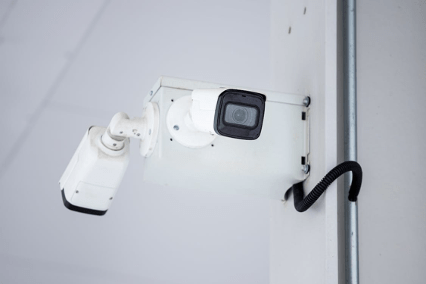 An unsafe environment can stress your workers, decreasing their productivity. Moreover, it can cause injuries, casualties, theft, and other hazards. And this can harm your business credibility while incurring hefty lawsuits. Therefore, prioritizing safety and security is essential when constructing your new office building. Working with an experienced architect can help you achieve optimum safety. While in the process, consider all the people and their varying capacities, including your customers and employees, to enhance welcoming space efficiencies with design safety in mind.
Also, pinpointing potential threats can help you install safety measures against them. For instance, commercial railing systems can prevent falls if you intend to construct a building with more than one floor. Investing in credible security systems is also essential, so consider this.
In Conclusion: Creating An Office Building Requires These Four Considerations
Creating an office building is no small task, as it requires in-depth research, planning, and numerous meetings to ensure you receive the quality plus inviting atmosphere you desire. The effort will be worthwhile as employees welcome the new premises and the clientele admires the environment. Done well, it all contributes to business growth.
For More Insights: Visit Elinor's Amazon Author Page
'Communicate to Attract Interest'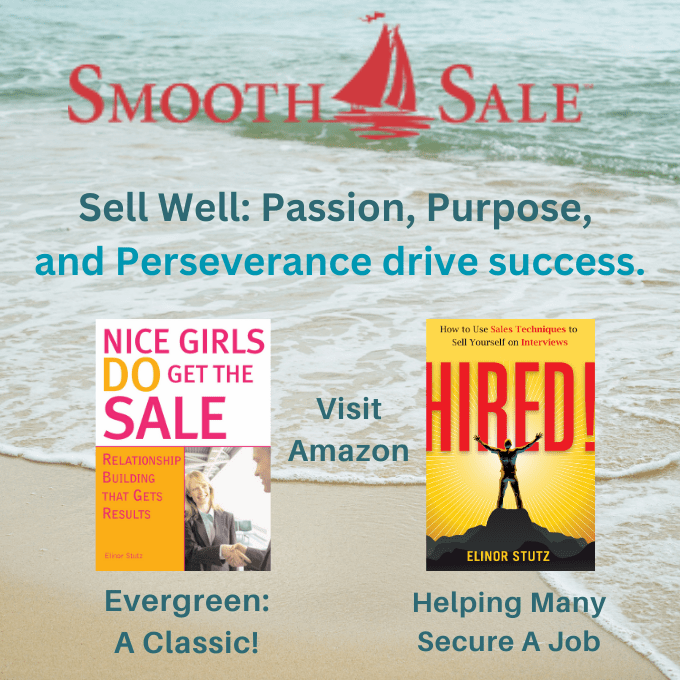 Authentic Relationships Are Essential
Be A Story-Teller
"Believe, Become, Empower"
Related Blog Stories:
Sales Tips: Creating An Office Building Requires These Four Considerations
Design plus safety with staff and visitors in mind is essential when creating an office building.
Location is also critical for attracting walk-ins, plus ease of access for employees.
Before finalizing an agreement, ensure you and your team walk the neighborhood to confirm where you want to invest.
At the current office, hold weekly meetings to give your staff updates and request input for new ideas.
Gain consensus among the executives and determine the acceptance among your staff.
Should you have partners, ensure they participate in meaningful meetings regarding creating an office building and advice they want to share.
Consult with peers who may similarly create an office building for comparison's sake and exchange insights as they come to light.
As progress on the new building continues, do walk-throughs to ensure everything meets your expectations.
Once the building is complete, host a staff party, and create welcoming signage for visitors.
Celebrate Success!
Today's insights are provided to help you achieve the Smooth Sale!
RESOURCES FOR PERSONAL AND BUSINESS GROWTH:
Advisorpedia Publishes information to help advisors build their practice, and those interested in the markets choose investments and find inspiration.
BabyBoomer – A trusted media source that collects and curates all the news, resources, and shows of interest for the Baby Boomer generation.
BizCatalyst360 Presents a life, culture, and biz new media digest as a hub of creative expression and personal growth.
CatCat Build your future one skill at a time.
ContactOut is a web-based platform that enables users to search for contact information and uncover contact details, including email addresses, phone numbers, and other personal data.
Greg Jenkins Consulting LLC – Helping organizations realize the value of diversity to build inclusive, evolving, high-performing cultures.
Growth Hackers – Helping businesses globally grow with lead generation, growth marketing, conversion rate optimization, data analytics, user acquisition, retention, and sales.
Inclusion Allies Coalition "Everyone is welcome here." Learn more to train teams and join the advocacy program.
Internet Advisor Find the internet service right for you among 2083 internet providers across 36,380 cities; plus, Cellphonedeal compiles excellent deals on phones, plans, and prepaid to furnish you with the best options in your area.
Kred Connect with top-rated influencers to learn from and grow your networks.
LinktoEXPERT "It is not who you know – who knows you and what your expertise can do for them, plus understand the value of hiring you."
Lotus Solution LLC Helps organizations create diversity and inclusion to ensure fairness and work through customized consulting, training, and keynote speeches.
Onalytica Find relevant influencers for your brand.
SalesPop! Purveyors of Prosperity; how to Compete against Yourself to Excel in your career.
Simma Lieberman, "The Inclusionist," helps develop inclusive leaders from the inside out to champion diversity and build equitable, inclusive cultures at every level.
Vunela Provides a unique opportunity to view Videos and read articles by World Leaders.
WebTalk is the one-stop platform To build your marketplace and grow social connections.
Win Win Women is the world's only interactive network and an international community for women. Women WIN when they receive solutions + Experts WIN when they provide solutions = Win Win Women.