Photo by Alperomeresin via Pixabay, AI-Generated
Attract the Right Job Or Clientele:
Do You Realize The Power of A Successful Corporate Event?
The modern business landscape revolves heavily around digital interactions. However, it serves us well to recall the value of hosting a corporate event. It can be one of the most effective ways to win new customers and secure repeat customers from your VIP clients.
In truth, there are many reasons why a corporate event can work wonders for your business. Our collaborative blog offers many insights to realize 'The power of a successful corporate event' below for you to see the benefits quickly.
__________________________________________________________________________________________________
The Power Of A Successful Corporate Event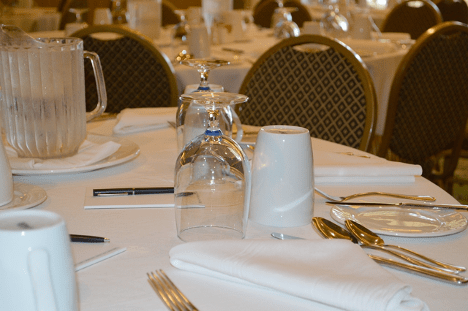 Corporate Events Provide Human Interactions
First and foremost, hosting a corporate event lets you connect with clients. In an era where digital communication reigns, guests highly appreciate the opportunity to attend. Besides, many won't have attended events during the Covid years. So, this is the perfect time to begin hosting.
Face-to-face interactions offer so much more than digital communications. Aside from expressing yourself clearly during presentations, you can dig deeper into the topic. So, the talk will carry more meaning. Crucially, it opens the door to two-way discussions and allows you to show active listening skills. In turn, you can show exactly why you're the best company for them.
People buy people. Online marketing does provide some opportunities to show your personality. Still, nothing beats an in-person connection.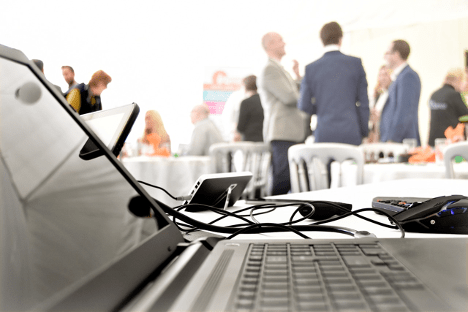 Corporate Events Let You Make Clients Feel Valued
Face-to-face interactions won't only enable you to enjoy clear communication. Crucially, they allow you to provide clients with VIP treatment to help your brand stand out. Feeling valued and respected can influence buyer decisions in B2B and B2C circles, particularly when they compare your brand to a competitor.
Small ideas can deliver significant results in this arena. Corporate catering companies can prepare stunning meals. It's a simple trick to show professionalism and that you care while guaranteeing the event is fondly remembered. Another top tip is to give out a free goodie bag with branded promotional goods and valuable essentials.
Their views on the firm will improve when combining an invitation and a follow-up message a day or two after the event.
Corporate Events Create Excitement Around The Brand
The power of a corporate event isn't limited to the event itself, either. Whether it's a conference, an awards ceremony, or another event type doesn't matter. The truth is that your guests will look forward to it for weeks in advance. It's an effective way to keep your company fresh in the minds of loyal clients. Similarly, a promo day will attract new prospects.
You can build excitement for the event with invites, teasers, and promotional materials. Depending on the nature of the event, it may be possible to secure local press coverage for the occasion. Another top tip is to have a guest speaker. A celebrity or an authority in your field will get people talking. Likewise, it is a step that will surely give your event the wow factor.
The added touch points leading up to the event can also educate them about the brand and its products. Or even point them towards a transaction.
Corporate Events Help You Leave A Lasting Impression
In addition to building excitement ahead in advance, your event has the potential to set a lasting impression. Most people can remember at least some of the best corporate events they have previously attended. It often translates to future transactions and increased spending with those companies. It could be yours.
The most important thing is to ensure that any talk or presentation is concise and engaging. You may also want to incorporate visual aids like videos to facilitate this. However, there should be fun elements also added to the event. Arcade games, charity casinos, and professional entertainers are some options for consideration.
Photo booths and custom Snapchat filters also work well. Whenever guests look back on the event, they will think positively about the company ~ even years later!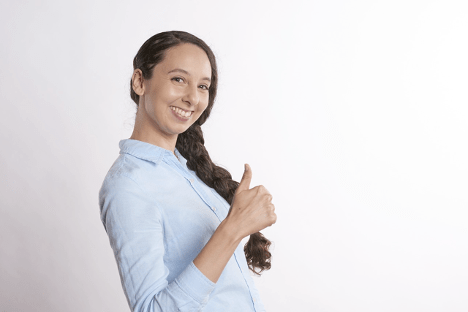 Corporate Events Are Fun For Employees
The benefits of your corporate event aren't limited to the guests, either. It can be a great way to celebrate the successes of your employees. Likewise, the chance to experience something vastly different from their daily tasks is a wonderful thing. From the planning to the partying, the entire process provides a lot of fun for employees.
It's also a chance for them to meet clients face-to-face and combine business chat with other topics. Of course, it can additionally serve as a fantastic tool for strengthening the bonds shared between your team members. Keep in mind, the corporate event even has the power to enhance productivity over the months to come.
Besides, happy employees will be far less likely to quit the company. Low staff turnover rates can only strengthen your position.
Corporate Events Are Great For Content
When designing your corporate event, it's likely that every element will be carefully considered. From the venue choice to the menu selections and entertainment, everything is built to impress. While the guests in attendance are the main concern, there is nothing to stop you from seeing results from other audiences. Content is the key.
You could easily turn a presentation into a video or audio download. This could be provided for free to attendees to provide extra value. Meanwhile, outside audiences could access it behind a paywall. Corporate video production firms could film and edit a stunning package to highlight how amazing the event was. The results can be incredible.
It's something attendees can reminisce over while others will be eager to attend the next one. In turn, they will keep coming back to learn more about the company.
In Conclusion: The Power Of A Successful Corporate Event
A corporate event does require a lot of planning, especially if you want it to be a success. However, it is a great way to educate a target audience about a new product or something else linked to the brand. When combined with a big effort to build deep emotional connections, the event will surpass your wildest expectations.
And the fact that many companies overlook corporate events will allow you to reap even greater rewards.
For More Insights, Visit Elinor's Amazon Author Page
Communicate to Attract Interest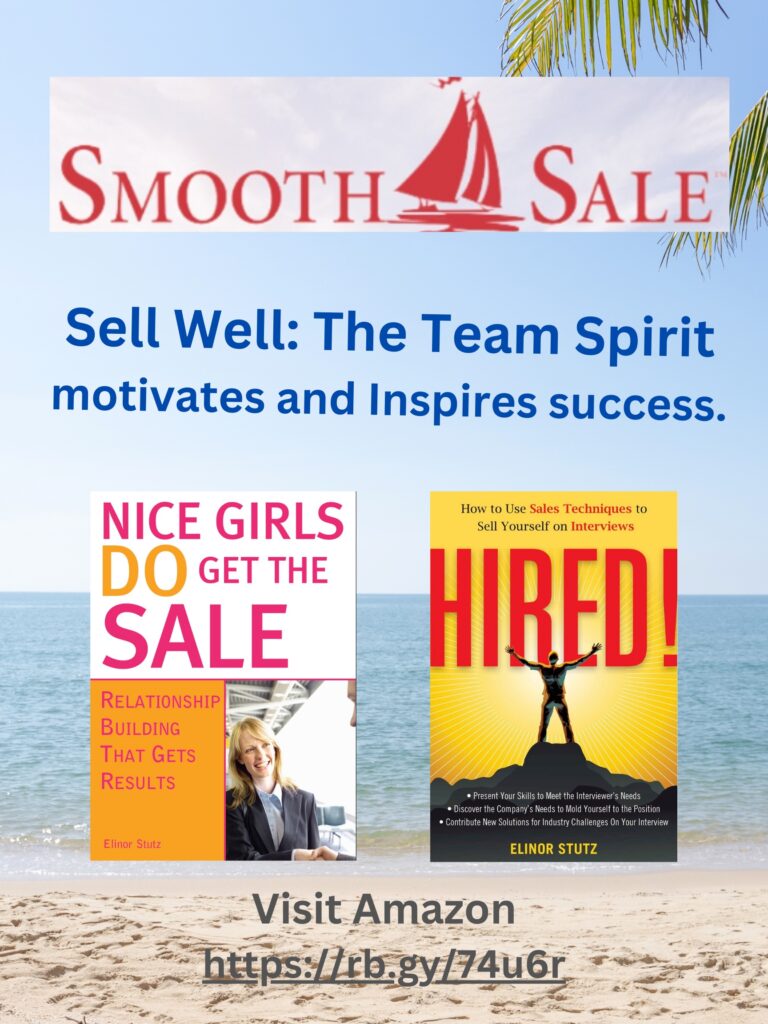 Be A Story-Teller
"Believe, Become, Empower"
Related Blog Stories:
Sales Tips: The Power Of A Successful Corporate Event
Coordinating a welcoming environment and engaging speakers encourages high-energy networking among guests.
While attendees may do business with one another after the fact, they give credence to the hosting company.
The guests will later tell everyone they know about the wonderful experience they enjoyed.
Joyful word of mouth after the event frequently encourages new prospective clients.
When you hear a compliment, inquire about the most intriguing element to know where interest resides and what to repeat.
Another engagement practice is sending a feedback form to gather insights on improving future events.
Equally essential is to treat staff as clientele and request their input for future improvements.
Consider rewarding employees who provide better suggestions for successful gatherings.
Between events, strive to enhance your product and service offerings.
Celebrate Success!
Today's insights are provided to help you achieve the Smooth Sale!
RESOURCES FOR PERSONAL AND BUSINESS GROWTH:
Advisorpedia Publishes information to help advisors build their practice, and those interested in the markets choose investments and find inspiration.
BabyBoomer – A trusted media source that collects and curates all the news and resources, plus offers a wide variety of excellent courses for the Baby Boomer generation.
BizCatalyst360 Presents a life, culture, and biz new media digest as a hub of creative expression and personal growth.
CatCat: Build your future one skill at a time.
ContactOut is a web-based platform that enables users to search for contact information and uncover contact details, including email addresses, phone numbers, and other personal data.
Fedica Realize your followers' interests to create tailored content to encourage a returning and referring clientele.
Greg Jenkins Consulting LLC – Helping organizations realize the value of diversity to build inclusive, evolving, high-performing cultures.
Growth Hackers – Helping businesses globally grow with lead generation, growth marketing, conversion rate optimization, data analytics, user acquisition, retention, and sales.
Inclusion Allies Coalition: "Everyone is welcome here." Learn more to train teams and join the advocacy program.
Internet Advisor Find the internet service right for you among 2083 internet providers across 36,380 cities; plus, Cellphonedeal compiles excellent deals on phones, plans, and prepaid to furnish you with the best options in your area.
Kred Connect with top-rated influencers to learn from and grow your networks.
LinktoEXPERT "It is not who you know – who knows you and what your expertise can do for them, plus understand the value of hiring you."
Lotus Solution LLC Helps organizations create diversity and inclusion to ensure fairness and work through customized consulting, training, and keynote speeches.
Onalytica: Find relevant influencers for your brand.
SalesPop! Purveyors of Prosperity; How to Compete against Yourself to Excel in Your Career.
Simma Lieberman, "The Inclusionist," helps develop inclusive leaders from the inside out to champion diversity and build equitable, inclusive cultures at every level.
Yoroflow offers a comprehensive suite of digital workplace platforms to help you streamline your day-to-day operations, manage your finances, and grow your business.
Vunela Provides a unique opportunity to view Videos and read articles by World Leaders.
WebTalk is the one-stop platform To build your marketplace and grow social connections.
Win Win Women is the world's only interactive network and an international community for women. Women WIN when they receive solutions + Experts WIN when they provide solutions = Win Win Women.