Photo by ribkhan via Pixabay
Attract the Right Job Or Clientele:
Do You Use These Four Ways To Reach Out To Potential Customers?
Business begins with how you reach out to potential customers upfront. If you want your business to grow, you must ensure enough customers regularly visit your retail shop or actively seek out your online platform. For ongoing visits, you must reach out to your prospective audience first. The goal is to get your outbound marketing in place so that you can make the possibility much more likely.
Upon considering the why and how to accomplish ongoing traffic, Our collaborative blog offers more effective ways to reach out to potential customers and initiate interest for them to take action.
_______________________________________________________________________________________________________________
Four Ways To Reach Out To Potential Customers
By Email
Email is one of the most popular means of outbound marketing these days, and with good reason, as it proves effective. You can't simply get people's emails and send whatever you like. But you can encourage them to register for email newsletters by sending a more personal note that catches their interest with a link to register for email newsletters. Their registration permits you to send emails regularly.
One note of caution is to ensure you don't spam them but also that it is consistent enough that your brand sticks in their mind. You will be amazed by the influence of consistency of brand awareness, something worthy of serious consideration. The effort can be the differentiator for attaining more customers and more quickly.
By Phone
A classic strategy in the outbound marketing world is that of outgoing calls. Many people hold negative views of this, but the outcome resides in the upfront approach. You must maintain TCPA compliance and ensure that you or your staff are not badgering people: diplomacy and politeness matter. Professionally conducting phone marketing can be very effective. Take time to consider the following:
Your introduction
Equal exchange of conversation
Use of questions vs. assumptions
Ask how they might like to proceed and their timeline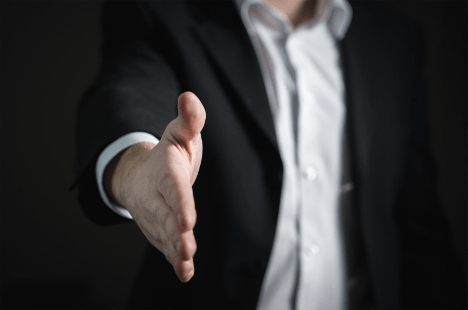 Trade Shows
One less stressful kind of reaching out that proves effective is attending trade shows and showing attendees what you provide while being professionally friendly. The results may surprise you, making the entire effort worth further consideration.
Steps to Increase Visibility:
Hire someone to greet people upon entering the trade show floor.
Set up an attractive stand and have free promotional handouts available.
Be professionally friendly as people approach and ask how you may assist.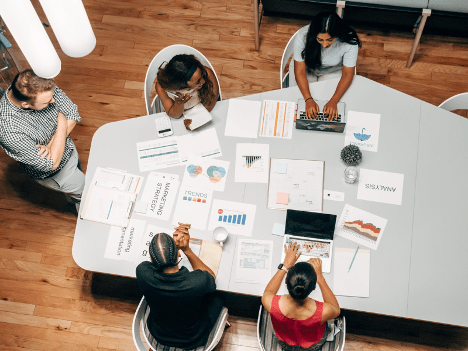 On The Street (Figuratively for Some)
Companies renting or owning buildings or storefronts can hire employees to meet and greet. Sometimes we witness people who hold eye-catching signs encouraging in-store visits. Other business owners frequently attend in-person networking events where professionally friendly conversations go a long way in motivating future business. And others network via group Zoom meetings; concise and intriguing messaging will encourage follow-up conversations afterward.
In Conclusion: Reach Out To Potential Customers
Upon enjoying the initial connection with another, a polite question of whether they want to continue the conversation can open many doors. Hearing, Yes!, ask for dates and times that work best for them for you to select one that will be best for both of you. The process described can lead to long-term relationships with loyal clients.
For More Insights: Visit Elinor's Amazon Author Page
'Communicate to Attract Interest'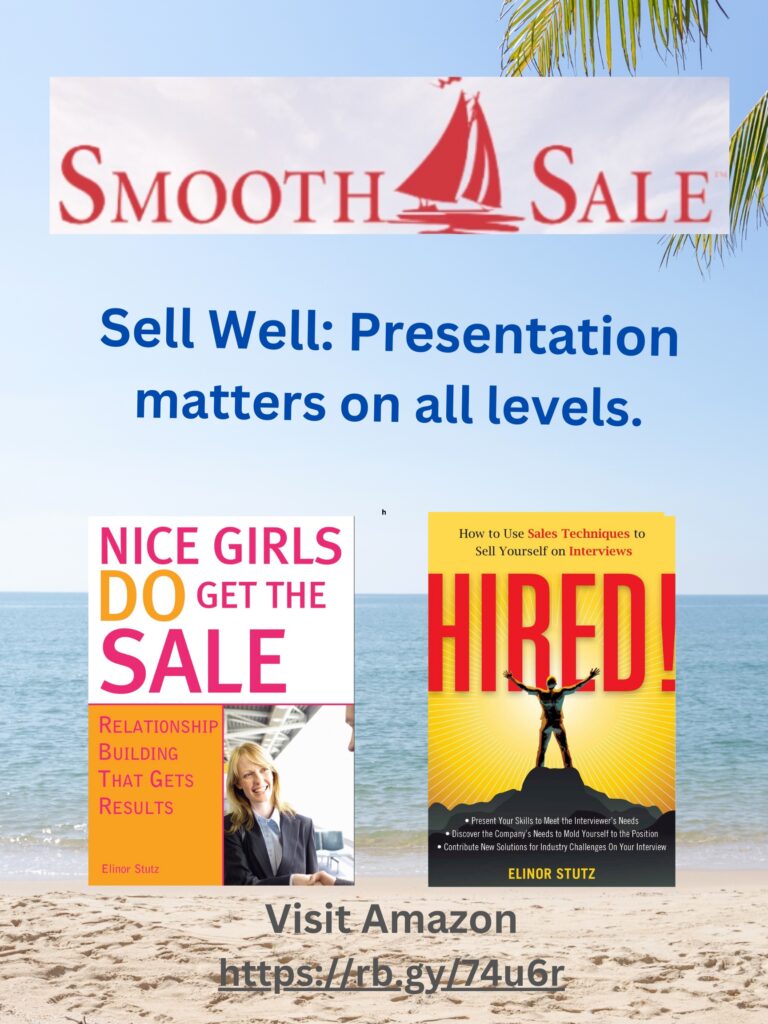 Authentic Relationships Are Essential
Be A Story-Teller
"Believe, Become, Empower"
Related Blog Stories:
Sales Tips: Reach Out To Potential Customers
Initial contacts are more likely to develop into professional relationships when we personalize the communication upfront.
Indicate why you are reaching out to connect, e.g., something about their experience caught your attention.
Ensure that regular email messaging speaks to the interests of your clientele.
Refrain from blatant selling in your newsletters; an offer can work well alongside valuable insights.
Consider bonus giveaways for new registrants of your newsletter.
Like retail stores, online platforms may offer special sales on select items.
Ask people what initially caught their interest and then their loyalty; reward their help.
Prompt follow-up on set dates or answers to questions will encourage further business.
Thank you is simple to say, yet it generates much more business.
Celebrate Success!
Today's insights are provided to help you achieve the Smooth Sale!
RESOURCES FOR PERSONAL AND BUSINESS GROWTH:
Advisorpedia Publishes information to help advisors build their practice, and those interested in the markets choose investments and find inspiration.
BabyBoomer – A trusted media source that collects and curates all the news, resources, and shows of interest for the Baby Boomer generation.
BizCatalyst360 Presents a life, culture, and biz new media digest as a hub of creative expression and personal growth.
CatCat Build your future one skill at a time.
ContactOut is a web-based platform that enables users to search for contact information and uncover contact details, including email addresses, phone numbers, and other personal data.
Greg Jenkins Consulting LLC – Helping organizations realize the value of diversity to build inclusive, evolving, high-performing cultures.
Growth Hackers – Helping businesses globally grow with lead generation, growth marketing, conversion rate optimization, data analytics, user acquisition, retention, and sales.
Inclusion Allies Coalition "Everyone is welcome here." Learn more to train teams and join the advocacy program.
Internet Advisor Find the internet service right for you among 2083 internet providers across 36,380 cities; plus, Cellphonedeal compiles excellent deals on phones, plans, and prepaid to furnish you with the best options in your area.
Kred Connect with top-rated influencers to learn from and grow your networks.
LinktoEXPERT "It is not who you know – who knows you and what your expertise can do for them, plus understand the value of hiring you."
Lotus Solution LLC Helps organizations create diversity and inclusion to ensure fairness and work through customized consulting, training, and keynote speeches.
Onalytica Find relevant influencers for your brand.
SalesPop! Purveyors of Prosperity; How to Compete against Yourself to Excel in your career.
Simma Lieberman, "The Inclusionist," helps develop inclusive leaders from the inside out to champion diversity and build equitable, inclusive cultures at every level.
Yoroflow offers a comprehensive suite of digital workplace platforms to help you streamline your day-to-day operations, manage your finances, and grow your business.
Vunela Provides a unique opportunity to view Videos and read articles by World Leaders.
WebTalk is the one-stop platform To build your marketplace and grow social connections.
Win Win Women is the world's only interactive network and an international community for women. Women WIN when they receive solutions + Experts WIN when they provide solutions = Win Win Women.