Photo by Tim Mossholder, Unsplash
Attract the Right Job Or Clientele:
As remote work puts greater responsibility on you, it gives way to realizing what you don't know. With uncertainty looming, may people cannot afford private coaching or mentoring. 
Be assured there is an alternative for getting help with what you don't know.  However, what you do need to realize upfront are the exact topics on which you need help.  Next, prioritize the subject matter before you seek assistance. 
You aren't alone in having difficulty with admitting what you don't know.  But, once you do come to terms with the dilemma, you will move past barriers more quickly.  Even better, you will position yourself to advance your career.
My Story
Whether we are on a corporate team or an entrepreneur, having a network, we can rely on makes all the difference.  On occasion, we recognize the need for extra help.  Our friends and peers can either step up to help or recommend someone who can. Other times, a personal conversation where we are comfortable confiding in another proves helpful, too.
Once I committed to fixing the issues I faced in corporate, my confidence began to build. Sales picked up to become robust. I was then on track for interviewing for better positions. 
However, it was a rude awakening to become an entrepreneur.  I quickly realized that sales are merely one portion of building a business.  There was so much more that I needed to learn.  For example, I knew nothing about:
Building both a personal and a business brand

Marketing

Attracting interest while at networking events

Creating collaborative partnerships

Publicity
Initially, I felt depressed and questioned whether the effort would be worthwhile.  But then I picked myself up and promised to take a tiny baby step each day.  My goal was to build the business I desired in a manner that excited me. I knew it would be the only way I would persevere for the long term.
The steps I took to increase my knowledge include:
Networking

Joining an online group dedicated to collaborative efforts

Hiring a mentor

Asking questions of more advanced people

Observing change around me

Questioning what I could do to remain ahead of the curve

Asking For Help
Early in our careers, we may feel inadequate for asking for help.  As we mature, we come to realize that everyone has their specialty. No one has (or shouldn't claim to have) all the answers.  And no one can guarantee that an idea is crazy or won't work.  The better arrangement is to create a collaborative effort among like-minded peers.  Some will refer to the initiative as a Mastermind Group, and others will call it Peer Mentoring.
Titles do not matter; the quality of help is what counts most. 
To this day, the steps never tire.  I am always alert to changing times and the new information I need to learn.  The extra success step is that of reciprocity. As I accept help, I offer sales insights.  And other times, I simply volunteer my thought to help others grow.
Circling back to working remotely without anyone to confide in or exchange information can be depressing.  To combat feeling sad or not smart enough, recognize that no person is an island. We are all inter-connected.  So when we strive to help others, we typically see a boomerang effect for the better.  The ultimate goal is for everyone to see a gain in their progress.
Recognize The People You Don't Know
For example, a business friend called upon receiving my email.  We have witnessed one another moving between employment and entrepreneurship. To my surprise, Joyce took a new job in an entirely different industry.  Upon relaying the assignment in front of her, I quickly realized and volunteered the perfect connection for her. 
My connection appears to reside on one specific social site.  Joyce then admitted she needs having the one social account fixed. I'm attempting to help her find the right person to help with the fix.  And then the introduction will more likely be a strong one.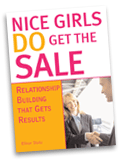 Related Blog Stories:
Your Story:  Realize What You Don't Know
Once your central dilemma is thought through and written out, consider all other areas that may be affected.  Admit what might happen if you do not address the issues.  By not doing anything, we limit our careers.  Upon recognizing all aspects relying on the subject, answer how things will turn around by applying a good fix?  Are you ready to establish a peer mentoring group?
Elaina Zuker introduced me to the term 'peer mentoring.'  She happens to be an expert on the topic. According to Elaina, these three bullet points will put you on the path of influence.  And you may learn more by visiting her website by clicking this link. 
Listen, listen, listen

Be prepared to scrap your original vision

Collaborate to create a shared (and larger) version of your original idea.
The better way to get the group on a solid footing is for each member to prioritize their goals. Everyone is to give thought to:
What do you want from the group

How do you see the group interacting

Together, develop rules to abide by
Each Member Is To Consider:
Which areas require help?

How will you pay it forward with your knowledge?

How will you and other members assess the progress?
The advantages of embracing a peer group are many.  Underneath all of it, you become more comfortable with listening to others as they speak.  You learn to obtain deeper meaning by asking further questions.  The dots begin to connect as you uncover related issues to the main problem. 
Ultimately, you begin to question what the other person wants to achieve by the end of their career.  All of the questions and answers contribute to the following:
More adept with sales conversations

Ability to uncover additional client issues

Ask tough questions to get to the truth of why you are in the meeting

Acquire comfort with a negotiation

Build more substantial sales through friendly and helpful conversations
Why Realize What You Don't Know?
Every time we practice and become adept with something new, it positively affects our next steps.  For example, by practicing peer mentoring with a private group, you become a type of mentor for your clientele.  Their appreciation becomes apparent and soon transforms into client loyalty.
Sales Tips:  Realize What You Don't Know
List the topics you need to learn

List your client industries undergoing change and what you need to understand

Check among peers who might be knowledgeable about the subject matter

Create a mentoring group of people wanting to both teach and learn

Verify that priorities and values are consistent among group members

Set an agenda for each meeting

Agree upon time limits for questions and answers

Test the advice in your daily business routine

Tweak suggestions, so they perform well with your style

Celebrate Success!
Today's insights are provided to help you achieve the Smooth Sale!
RESOURCES FOR PERSONAL AND BUSINESS GROWTH: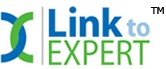 "It is not who you know – it is who knows you and what your expertise can do for them plus understands the value of hiring you." Visit LinktoEXPERT.

Vengreso provides Easy-to-follow on-demand sales training for LinkedIn.  It is a robust, well-designed training for all learning styles. Those who delve into the learning will become adept at building their desired clientele. The bonus is in enjoying more robust sales. Should this be of interest to you, or for your team, you may message me on LinkedIn or contact me by clicking this link.
Stuck at home like everyone else?  Check out the WebTalk one-stop platform to build your marketplace and grow social connections.  Sync and syndicate your apps.  Showcase your talent, brand, and offerings; connect, and earn money. The platform is in beta format so now is a great time to join!  Click this link ~  earn.webtalk.co/6790675 No cost to join!