Photo by Geralt via Pixabay
Attract the Right Job Or Clientele:
Do You Want and Know How to Get Free Advertising?
Advertising is a crucial component of any successful marketing strategy, but it can also be expensive, especially for small businesses and startups. Fortunately, there are several ways to secure free advertising and promote your business without breaking the bank. Our collaborative blog explores creative methods to get free advertising plus free marketing via specialty T-shirts.
___________________________________________________________________________________________________________
Know How to Get Free Advertising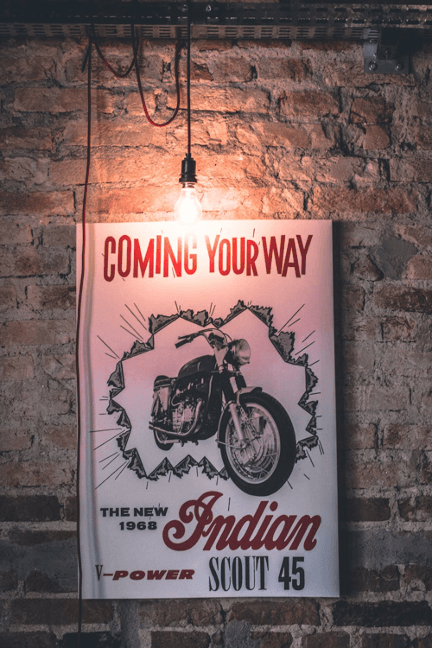 T-Shirt Marketing
One of the most effective ways to generate free advertising is by turning your customers, employees, and supporters into walking billboards through t-shirt marketing. It's only partially free because you must pay to print the shirts you desire upfront. But know that t-shirt printing is pretty cheap, and once you have paid for the shirts, you can advertise with them for free for years to come.
Positive word of mouth is essential for branding that converts to sales and business growth. Design shirts that catch the eyes of others will feature your logo. Upon handing them out free to customers, employees, and locals, they will do the rest on your behalf.
_____________________________________________________________________________________________________________
Leverage Social Media
Social media platforms like Twitter, Instagram, Facebook, and LinkedIn offer many free advertising opportunities. You can increase brand visibility and attract new customers by creating engaging content, participating in relevant online communities, and interacting with your audience. Regularly posting updates, promotions, and behind-the-scenes looks at your business can keep your brand top of mind and encourage followers to share your content with their networks.
Offer Free Workshops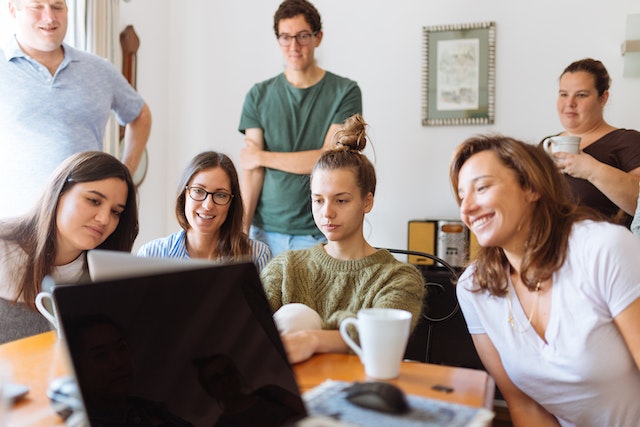 Offer Free Workshops or Webinars
Hosting free workshops or webinars can help establish your business as a thought leader in your industry and generate free advertising. Promote your events through social media, local community calendars, and targeted email campaigns to maximize attendance and reach. You can attract potential customers, showcase your expertise, and build credibility by offering valuable information and insights.
Create Engaging Video Content
Video content is highly shareable and can quickly go viral, making it an excellent medium for free advertising. Create engaging, entertaining, and informative videos related to your business and share them on platforms like YouTube, Vimeo, and social media. As viewers share your content with their networks, your brand visibility can grow exponentially, attracting new customers and generating buzz.
Attend Local Events
You can generate free advertising and foster goodwill within your community by getting involved in local events. Offer to speak at local business gatherings, participate in community fairs, or sponsor a local sports team. These activities can increase your brand visibility, attract new customers, and strengthen your reputation within your community.
Cross-Promotions and Partnerships
Collaborate with complementary businesses to create cross-promotional opportunities. You will do well to consider joint giveaways, shared social media posts, or co-hosted events. By partnering with companies that cater to a similar target audience, you can leverage each other's customer bases and increase exposure for both brands. The key is to choose a partner that genuinely complements what you do.
In Conclusion: Know How to Get Free Advertising
As you can see, free advertising is within reach for businesses willing to think creatively and take advantage of their opportunities. By implementing these strategies, you can maximize your advertising budget, increase brand visibility, and attract new customers to your business.
For More Insights: Visit Elinor's Amazon Author Page
'Communicate to Attract Interest'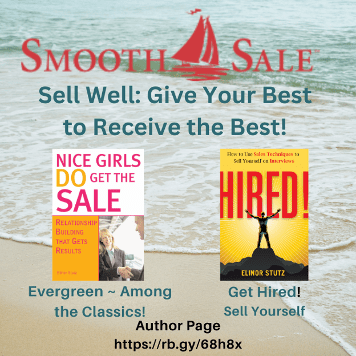 Authentic Relationships Are Essential
Be A Story-Teller
"Believe, Become, Empower"
Related Blog Stories:
Sales Tips: Know How to Get Free Advertising
Seek trustworthy venues for getting the word out about your business and ways to get free advertising.
Creative thinking vs. the ordinary routine will lead you to a larger audience for potential growth.
Ensure your logo is eye-catching and intrigues others to desire to learn more.
Be observant of remarks you read and see concerning your company to respond promptly and improve upon what is in place.
Be the one who realizes that your clientele can quickly transform into your salesforce free of charge.
Upon enjoying your products and services, clients will convey the experience to those they know.
The variety of ways you spread the benefits of your offerings will exponentially expand brand awareness and, ultimately, sales.
As you realize which methods work the best, expand upon them to generate further interest.
Collaborative efforts cost nothing and can produce outstanding results with the right partners.
Celebrate Success!
Today's insights are provided to help you achieve the Smooth Sale!
RESOURCES FOR PERSONAL AND BUSINESS GROWTH:
Advisorpedia Publishes information to help advisors build their practice, and those interested in the markets choose investments and find inspiration.
BabyBoomer – A trusted media source that collects and curates all the news, resources, and shows of interest for the Baby Boomer generation.
BizCatalyst360 Presents a life, culture, and biz new media digest as a hub of creative expression and personal growth.
CatCat Build your future one skill at a time.
ContactOut is a web-based platform that enables users to search for contact information and uncover contact details, including email addresses, phone numbers, and other personal data.
Greg Jenkins Consulting LLC – Helping organizations realize the value of diversity to build inclusive, evolving, high-performing cultures.
Growth Hackers – Helping businesses globally grow with lead generation, growth marketing, conversion rate optimization, data analytics, user acquisition, retention, and sales.
Inclusion Allies Coalition "Everyone is welcome here." Learn more to train teams and join the advocacy program.
Internet Advisor Find the internet service right for you among 2083 internet providers across 36,380 cities; plus, Cellphonedeal compiles excellent deals on phones, plans, and prepaid to furnish you with the best options in your area.
Kred Connect with top-rated influencers to learn from and grow your networks.
LinktoEXPERT "It is not who you know – who knows you and what your expertise can do for them, plus understand the value of hiring you."
Lotus Solution LLC Helps organizations create diversity and inclusion to ensure fairness and work through customized consulting, training, and keynote speeches.
Onalytica Find relevant influencers for your brand.
SalesPop! Purveyors of Prosperity; how to Compete against Yourself to Excel in your career.
Simma Lieberman, "The Inclusionist," helps develop inclusive leaders from the inside out to champion diversity and build equitable, inclusive cultures at every level.
Vunela Provides a unique opportunity to view Videos and read articles by World Leaders.
WebTalk is the one-stop platform To build your marketplace and grow social connections.
Win Win Women is the world's only interactive network and an international community for women. Women WIN when they receive solutions + Experts WIN when they provide solutions = Win Win Women.