Photo by Avinash Kumar via Unsplash
Attract the Right Job Or Clientele:
NOTE: Martin Siebel, Co-Founder, and CEO of GetCiara provides today's inspiring Blog Story, asking the question, 'Do You Want To Grow Revenue Faster?'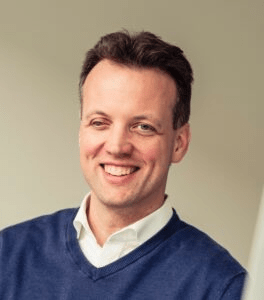 Introduction: Martin is an experienced SaaS entrepreneur. Over the past 15 years, he has founded, grown, and advised numerous B2B SaaS companies. He co-founded Ciara, the voice-powered assistant for inside and remote sales teams, where he currently serves on the Management Board and oversees marketing and sales. Martin believes in the boundless potential of voice technology for meaningful virtual sales interactions.
With Ciara, Martin is on a mission to help growing companies build scalable sales processes and reach their revenue goals faster.
____________________
Grow Revenue Faster
I've been active in the startup scene for years, both as a founder and adviser for dozens of young tech businesses. I noticed many of the companies I worked with constantly struggled with building a scalable and repeatable sales process. There was a significant disconnect between the amount of time and effort spent on sales training and the tools provided to enable this coaching. I started observing inside sales professionals to see how they were working and how their processes could improve. I knew I wanted to create a solution.
I quickly found my co-founder, Konstantin Krauss, who was in a similar situation to me. He also had already founded another company, was now working as a startup advisor, and was ready to start something new. We discovered that there was a window of opportunity opening up for companies providing personal assistants (like Alexa or Siri) but for professional conversations. So, the idea of a voice-powered assistant – Link: Ciara – was born.
We set about creating a pitch deck with our idea, talked to investors, and were lucky enough to raise money for creating a minimum viable product (MVP). Once we had something, we announced the funding alongside the launch of the MVP in a big press release where we also offered free trials. The feedback was massive, which validated our belief in the need for such a solution.
Scaling Ciara
When founding Ciara, like any company, there were two main things to deal with pretty early on: winning the first employees and winning the first customers. These are like two sides of the same coin in the early stages.
From my previous experience, I was already convinced of Ciara's potential and this untapped market. The only issue was, Ciara didn't exist yet. So when it came to finding employees and customers, the task wasn't just getting them to join but also to believe in the vision. With each new pair of eyes on the product, it became all about convincing other people of what Ciara could be.
Selling the Vision to Customers
Of course, this is easier said than done, especially with customers. At the start, it's all about finding the believers, not the skeptics – also known as "early adopters." Those are the ones we had to appeal to first. Adopting the product early on, initial customers can become part of the innovation process and help co-develop the product.
I can't stress enough the importance of talking to your customers from the outset. Unless you're having that direct communication with them, how will you make sure your final product is something people will want to use? While you're striving for your big, long-term vision, you need to ensure you're taking care of operational excellence at the same time and spending your time (and money) on things that your customers need.
By finding a good group of early adopters, we weren't just able to increase business but also rest assured that we were building something customers would want. It's not always easy, but if you believe in your vision, your customers will too.
Growing the Ciara Team
There are different theories on the best leadership style, but I believe in the value of servant leadership. Especially when you're building something from the ground up, you want to stay out of your best people's way. Make sure the people working around you feel empowered and encouraged to take the initiative. It's the same with employees; they need to believe in the vision and realize that they are a part of something new and exciting to come.
Things will go wrong, and founders aren't exempt from making mistakes! By fostering that sense of independence and trust in your employees, you'll find it easier to solve problems and keep the business moving forward.
Letting Ciara Take Center Stage
Next, let the product do the talking and never allow yourself or your product to become stagnant. At Ciara, we're still actively seeking customer feedback to make sure our product is as user-friendly as possible and has the tools our users need to thrive in their jobs. We've just had a significant release of a new feature called Deal Maps. It is a revolutionary, voice-enabled deal intelligence dashboard that empowers salespeople to manage their opportunities more effectively.
We believe this is a big step for Ciara and something that will bring immeasurable value to salespeople. Implementing significant updates like Deal Maps, we're demonstrating our continued value to those early adopters and everyone we've convinced along the way.
Ciara Going Forward
Our focus is now on building up our own sales teams, both in the U.S. and globally. Alongside that, we're trying to balance the startup spirit with processes to support growth, too, all the while working hard to keep up with product development. We're also always looking for new talent to join our team, and you can check out our current vacancies here.
Despite the development of our product (and team!), our core value proposition remains the same: 'Enabling all companies to build an easy and scalable sales process based on the latest voice technology.'
Try the latest version of Ciara for free, and let us know what you think!
My Final Advice?
Take action! The sooner you get started, the sooner you can learn from customer feedback and build something meaningful. Regularly seek advice from the people you are in a position to advise, but take any suggestions with a grain of salt. Not everyone will understand your product as well as you, and they won't all see your vision. Though an outside perspective can be instrumental, you should draw your own conclusions and not let them distract you from the bigger picture of what you're trying to achieve. May the above insights help you to grow revenue faster!
"Communicate to Attract Interest"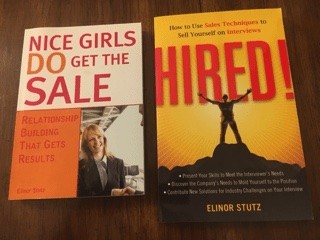 Be A Story-Teller
As the CEO of Smooth Sale, after her near-death experience, Stutz adapted the motto,
"Believe, Become, Empower.
"Nice Girls DO Get the Sale is an International Best-Selling and Evergreen Book – among the classics;
HIRED! Helped many to secure the job they desired.
Related Blog Stories:

Sales Tips: Grow Revenue Faster
Success begins with believing that your idea is possible.

Create an overall strategic plan that includes achieving goals.

Listen to negative commentary to uncover anything you may have omitted.

Turn the negativity into motivation to continue moving forward.

Review the steps that have you achieve your goals to continue forward.

Remain up to date on new trends, thoughts, and technology.

Incorporate new ideas and thoughts into your plan.

Keeping the above advice in mind will help grow revenue faster.

As you do achieve what you set out to do, teach others how to similarly do the same.

Celebrate Success!

Today's insights are provided to help you achieve the Smooth Sale!
RESOURCES FOR PERSONAL AND BUSINESS GROWTH:
Advisorpedia Publishes information to help advisors build their practice, and those having an interest in the markets choose investments and find inspiration.
BizCatalyst360 Presents a life, culture, and biz new media digest serving as a hub of creative expression and personal growth
CatCat Build your future one skill at a time.
For Book Lovers Only For Book Lovers Only introduces you, the book lover, to new and exciting authors and works of fiction and non-fiction.
GetCiara Make remote your unfair advantage.
Greg Jenkins Consulting LLC – Helping organizations realize the value of diversity to build inclusive, evolving high-performing cultures.
Inclusion Allies Coalition "Everyone is welcome here." Learn more to train teams, and join the advocacy program.
Internet Advisor Find the internet service right for you among 2083 internet providers across 36,380 cities, plus Cellphonedeal compiles great deals on phones, plans, and prepaids to furnish you with the best options in your area.
Kred Connect with top-rated influencers to learn from and grow your networks.
LinktoEXPERT "It is not who you know – it is who knows you and what your expertise can do for them plus understands the value of hiring you."
Lotus Solution LLC Helps organizations create diversity and inclusion to ensure a fair and just workplace, through customized consulting, training, and keynote speeches.
SalesPop! Purveyors of Prosperity; how to compete against yourself to excel in your career.
Vengreso Provides easy-to-follow on-demand sales training for LinkedIn.
Vunela Provides a unique opportunity to view Videos and read articles by World Leaders.
WebTalk is the one-stop platform Build your marketplace and growing social connections.
Women's Information Network (WIN) An education-and-event-based Global Community of Women Helping Women Worldwide Live Their Best Lives through Celebration, Self-Improvement, and Service.