Photo by Magnet.me via Unsplash

Attract The Right Job Or Clientele:
Note:  Emma Worden provides today's guest blog, Do You Want To to Improve Intra-Office Communication?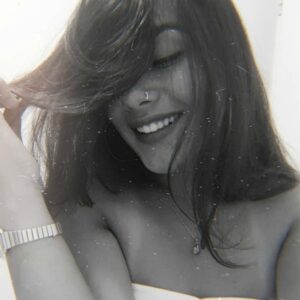 Emma Worden is a digital marketer and blogger from Sydney. After getting a Marketing degree, she started working with Australian startups on business and marketing development. Emma writes for many relevant industry-related online publications and is both an executive editor at Bizzmark blog and a guest lecturer at Melbourne University.
___________________________________

For years, I have been watching startups evolve, grow, and ultimately succeed or fail. Among my many observations, it's obvious that communication is one of the fundamental pillars of long-term success. It's about communication with customers and also communication within the organization itself. The desire to improve intra-office communication is essential along with taking actionable steps.
It doesn't matter if you have a remote or an in-house team; there is no denying that communication is paramount. If you're using a simple business strategy, you know that communication can stifle or elevate workplace productivity.
However, effective communication is not just about the tools you use or the policies you implement. Instead, it's about creating a living, breathing system that facilitates collaboration, builds a thriving culture and helps you grow your business.
I will be putting all of this into perspective to help you improve intra-office communication across the board. Here's what you should do:
Five Tips To Improve Intra-office Communication

1. Identify and eliminate communication barriers.
The first and most obvious step towards better communication is to eliminate barriers and bottlenecks.  After all, even the most sophisticated communication tools won't be able to overcome the human inability to communicate efficiently.
The first order of business is to conduct an internal communication audit. This process has several key steps to take:
Create a list of all teams and their jobs.

Identify the communication lanes and channels in your business.

Analyze your current communication hierarchy for potential organizational issues.

Identify the employees and teams that communicate daily.

Collect data from any digital tools you're using for communication and collaboration such as PM software and VoIP systems.

Organize your findings and visualize them in a chart to identify communication bottlenecks.

Look for signs of inefficiency, human error, and other issues that occur as a result.

Draft a plan to resolve these issues through employee training, software implementation, smarter delegation, and leadership.

Incentivize team-based and cross-team communication
In a modern business, no human is an island. The same applies to teams as well. The modern-day brand is a living, breathing entity that can only function if all teams work in unison. If your teams aren't communicating and collaborating, you will never maximize productivity and output. Again, we emphasize the need to  improve intra-office communication.
As the leader, incentivize team-based and cross-team communication. Start with the smallest unit. Aim to improve communication in individual teams with scheduled meetings and a stringent reporting policy. These actions will inspire employees and demonstrate that your reports are to communicate well to get ahead.
When it comes to cross-team communication, it's important to introduce digital communication tools to make communication seamless and effective.  It is especially so if you have remote teams that need to collaborate from varying locations.
2.  Introduce a centralized communications system like VoIP
Speaking of digital communication tools, take the extra measure to unify your communication system under VoIP. Establish a centralized communication platform to tie all communication channels and methods together. The measure helps to improve intra-office communication.
You can't hope to communicate effectively if one employee uses Zoom, the other likes Discord, and a completely different team uses only messaging apps. Do your research and find the best VoIP service provider for your needs. Preferably, one offering low-cost phone calls, video and audio conferencing, a mobile app, a chat function, collaboration tools, and more.
Unifying your communications will save you difficulty down the road, and it will instantly improve communication throughout your business. Most importantly, it will allow you to take employee productivity to the next level as you improve intra-office communication.
3.  Organize informal meetings and inspire people to share
Now everything is about work in the modern office. Whether it's a digital or a physical workplace, sometimes a meeting chat with your teams is in order.
The premise behind informal meetings is to allow every voice in your company to speak. If you have shy and always silent employees, this will help them break out of their shells. Organize these meetings to improve communication between employees and teams, but keep your role in mind.
Your employees need to know that this is a safe space and that there are no wrong opinions. Everyone should contribute in their way, and the topics can vary greatly. That said, the subject matter should still revolve around work-related issues, tasks, goals, and the like.  I repeat, the need to improve intra-office communication is essential.

4.  Build team cohesion through culture
Always remember that good communication begins with a thriving company culture.  Read the Forbes Article, How to define a successful company culture.
Your job as a leader should be to build and nurture a positive workplace culture where people feel safe and welcome.
Be sure to organize team-building events and hangouts between employees to inspire socialization and trust. Do this even if you're running remote teams to help your employees feel more connected and incentivized to collaborate.

5.  Wrapping up
If there is anything that a modern office cannot do without, it's an effective communication strategy. I do not doubt that communication will continue to define companies' success worldwide in the years to come. With that in mind, be sure to use these tips to improve intra-office communication and set the stage for a successful future.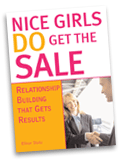 Related Blog Stories:
Sales Tips: Improve Intra-Office Communication
Establish open communication among your team(s)

Invite everyone to share their insights

Encourage discussions around novel thought in a positive framework

Have the team prioritize their favorite commentary with answering the 'why'

Keep in touch with each remote worker to demonstrate appreciation

Be open to coaching employees

Respond to questions ASAP

Create novel get-togethers for the remote environment via video meetings

Establish a challenge for the team that will increase team spirit

Celebrate Success!

Today's insights are provided to help you achieve the Smooth Sale!
RESOURCES FOR PERSONAL AND BUSINESS GROWTH: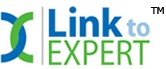 "It is not who you know – it is who knows you and what your expertise can do for them plus understands the value of hiring you." Visit LinktoEXPERT.
Women's Information Network (WIN) is an education-and-event-based Global Community of Women Helping Women Live Their Best Lives through Celebration, Self-Improvement, and Service.

Vengreso provides Easy-to-follow on-demand sales training for LinkedIn.  It is a robust, well-designed training for all learning styles. Those who delve into the learning will become adept at building their desired clientele. The bonus is in enjoying more robust sales. Should this be of interest to you, or for your team, you may message me on LinkedIn or contact me by clicking this link.
Stuck at home like everyone else?  Check out the WebTalk one-stop platform to build your marketplace and grow social connections.  Sync and syndicate your apps.  Showcase your talent, brand, and offerings; connect, and earn money. The platform is in beta format so now is a great time to join!  Click this link ~  earn.webtalk.co/6790675 No cost to join!