Photo by Inspired Images via Pixabay
Attract the Right Job Or Clientele:
Do You Want To Travel The World Without Quitting Your Job?
It is not uncommon for most people to sit in early morning meetings or behind piles of paperwork and have a strong desire to quit their jobs to travel the world. The thought of escaping to the other side of the world and sipping delicious cocktails on a tropical beach is appealing. However, quitting your job to travel the world is not all it's cut out to be. While it might work for others, consider its pros and cons before applying it to your life.
Our collaborative Blog provides ideas for you to get the best traveling experiences without quitting your job. If you have been wondering how to do that, below, you will find six ways to help you travel the world without leaving your job.
_________________________________________________________________________________________________________
Six Ways to Travel The World Without Quitting Your Job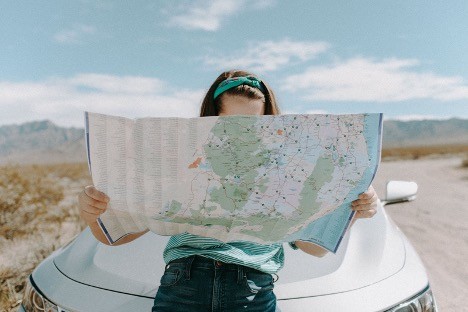 Take Advantage of Your Holidays
Routine can be the root of the frustration and boredom you feel when working at your job. It might make you hate your job, but you must switch things up a bit. That is why holidays are a lifesaver. Whether it's a one or two-day holiday, take the time away from the office to travel out of your state or country. Think of all the holidays in the year and target a new place to travel whenever you are on a holiday break. The unique scenery will help you feel relaxed and ready to start the work week.
2. Use Your Vacation Days
If you can't wait for the next holiday, consider using your vacation days. They exist to give you a break from tight schedules and strenuous days. Getting caught up in busy schedules to climb the corporate ladder and make more money will leave you drained. It won't be long before you feel an overwhelming urge to quit and pursue your adventurous dreams. However, quitting your job might not be the best option for you. Instead, use your vacation days to satisfy your wanderlust. Also, if you want long vacation days to hop from one country to another, consider planning them around the weekends or public holidays.
3. Negotiate A Remote Work Arrangement
Working from home has numerous benefits. Besides the work-life balance, it allows you to travel as much as you want without interrupting your work. To negotiate this arrangement effectively with your boss, you must put your best into your job and make your impact felt. If you show your productivity at the workplace, your boss will trust you with remote work. Doing this will allow you to make your travel dreams a reality. You can keep your job and do what you love simultaneously – Explore!
4. Don't Compromise On Your Weekends
Leaving your workplace on Friday with a workload on your desk can be annoying. You can come in over the weekend or take it home to finish. Spending your time away buried in work may not be the ideal thing to do. Use your weekends fully for rest and, in this case, travel. Setting clear boundaries on your no-work days will prevent you from feeling stuck and ready to quit. Whether you have one Saturday or both weekend days, you can visit new places within your city or take a short trip to an intriguing destination. Traveling around the world begins with where you are or the places around you.
5. Move To A Foreign Office
If you work for a company with offices in various countries, asking for a transfer will be a good prospect. While this move can help you learn new things in other environments professionally, it will also give you a chance to live in and experience new places. As mentioned above, your work ethic will give you some leverage when you send out your request.
Endeavor to continue putting in quality work in the new foreign office. It will put you ahead and make you the best candidate for International jobs and contracts. You will get to enjoy different sights while working at your job.
6. Switch to Jobs That Allow You to Travel
If you love to travel, consider switching to jobs that give you a chance to do so. For instance, you can become a traveling consultant or nurse. If you want to transition into a traveling nurse, you can start looking for traveling nurses jobs online or through a recruiter.
In Conclusion: Travel The World Without Quitting Your Job
Before you decide to quit your job for a life of worldwide travel, consider the ideas above and your thoughts to maintain your position while fulfilling your goals. Our example is to apply the concept of traveling the world without quitting your job. Whatever direction you select, your career will become far more fulfilling.
For More Insights: Visit Elinor's Amazon Author Page
"Communicate to Attract Interest"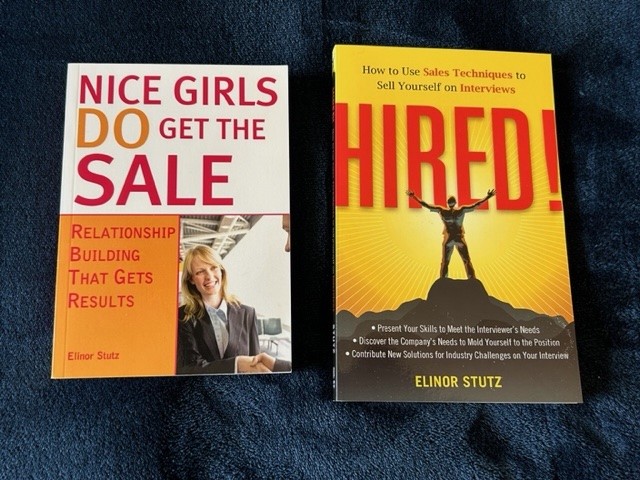 Authentic Relationships Are Essential
Be A Story-Teller
As the CEO of Smooth Sale, after her near-death experience, Stutz created the motto,
"Believe, Become, Empower"
" Nice Girls DO Get the Sale is an International Best-Selling and Evergreen Book – among the classics;
HIRED! Helped many to secure the job they desired.
Related Blog Stories:
Sales Tips: Travel The World Without Quitting Your Job
Use creativity to realize how to travel the world without quitting your job.
Depending on your skill set and the company size, you can ask to become a brand ambassador globally.
Should the desire to report the news is within you, ask to conduct interviews abroad with clientele to empower marketing efforts.
The idea of travel blogging serves individuals well who enjoy travel.
Inquire if in-person surveys and conversations with executives elsewhere will serve your company well.
Offer to visit clients in varying cities or countries to receive personal feedback on how you may improve products and services.
Revisit your desired role and figure out how you may apply travel to benefit your current company.
Suggest that you create focus groups in varying areas to receive ideas for improving current strategies.
Examine new position possibilities, offers, and what will work best for you.
Celebrate Success!
Today's insights are provided to help you achieve the Smooth Sale!
RESOURCES FOR PERSONAL AND BUSINESS GROWTH:
Advisorpedia Publishes information to help advisors build their practice, and those interested in the markets choose investments and find inspiration.
BizCatalyst360 Presents a life, culture, and biz new media digest serving as a hub of creative expression and personal growth.
CatCat Build your future one skill at a time.
ContactOut is a web-based platform that enables users to search for contact information and uncover contact details, including email addresses, phone numbers, and other personal data.
For Book Lovers Only For Book Lovers Only introduces you, the book lover, to new and exciting authors and works of fiction and non-fiction.
GetCiara Make remote your unfair advantage.
Greg Jenkins Consulting LLC – Helping organizations realize the value of diversity to build inclusive, evolving, high-performing cultures.
Growth Hackers – Helping businesses from all over the world grow with lead generation, growth marketing, conversion rate optimization, data analytics, user acquisition, retention, and sales.
Inclusion Allies Coalition "Everyone is welcome here." Learn more to train teams, and join the advocacy program.
Internet Advisor Find the internet service right for you among 2083 internet providers across 36,380 cities, plus Cellphonedeal compiles great deals on phones, plans, and prepaids to furnish you with the best options in your area.
Kred Connect with top-rated influencers to learn from and grow your networks.
LinktoEXPERT "It is not who you know – it is who knows you and what your expertise can do for them plus understands the value of hiring you."
Lotus Solution LLC Helps organizations create diversity and inclusion to ensure a fair and just work through customized consulting, training, and keynote speeches.
SalesPop! Purveyors of Prosperity; how to compete against yourself to excel in your career.
Simma Lieberman "The Inclusionist" helps develop inclusive leaders from the inside out to champion diversity and build equitable, inclusive cultures at every level.
Vunela Provides a unique opportunity to view Videos and read articles by World Leaders.
WebTalk is the one-stop platform To build your marketplace and grow social connections.
Women's Information Network (WIN) An education-and-event-based Global Community of Women Helping Women Worldwide Live Their Best Lives through Celebration, Self-Improvement, and Service.