Photo by Geralt via Pixabay
Attract the Right Job Or Clientele:
How to Enhance Your Business Approach to Customer Service
Our collaborative blog offers insights on 'How to enhance your business approach to customer service.'
Customer service is something that most businesses know they need to get right. These days, customers are fickle, and one bad experience with a customer service rep can be enough to ensure they never purchase additional products or use your services again.
The clients of 'no-return' are not what we desire. Remaining in business for the long term requires learning how to encourage a returning and referring clientele. For ideas on how to hold ourselves to a higher standard for being of service, you may read the insights below.
_________________________________________________
How to Enhance Your Business Approach to Customer Service
Provide Multiple Channels Through Which Customers Can Access Customer Service
It should be as easy as possible for your customers to contact someone who works for your business. If it becomes difficult and they can't find a way to reach your customer service team, they'll become even more tense and frustrated.
Each client has a preference for how they prefer to communicate. The more accessible approach for clientele is providing them with multiple channels to get in touch. Examples of varying services include customer service apps for shopify, live chats, phone lines, and social media. They each prove on their own to be helpful.
Show Genuine Empathy
When someone comes to you with a problem with your business's products or the service provided to them, first and foremost, make sure you or a representative expresses genuine empathy. Often, customers want to feel that they're being listened to and receive understanding regarding their problems by the customer service team representing your business. The worst outcome is to have your clientele believe that your customer service reps don't care.
Hire and Train the Right Skills
With the above in mind, ensure that you hire people for your customer service team that know how to show empathy and be personable and helpful when talking to customers. It's worth your time and attention as the skills are crucial in customer service. So think about hiring people with those skills and training them in relevant ways to enhance those core skills.
Improve Your Communications Hardware and Software
Sound communication systems will be critical when trying to offer your customers the best customer service. It would be best to put in place the hardware and software, such as a business VoIP phone service, to make life easier for your employees and more satisfying for your customers. Don't let the quality of your systems let you down.
Seek Feedback from Customers
Seeking feedback from your customers will help you see what you could be doing better and what you might want to focus on doing differently. Your customers know how strong your business's customer service performance is better than anyone else. And if you ask, you'll find that many of your customers will be more than willing to answer your questions regarding your team's performance.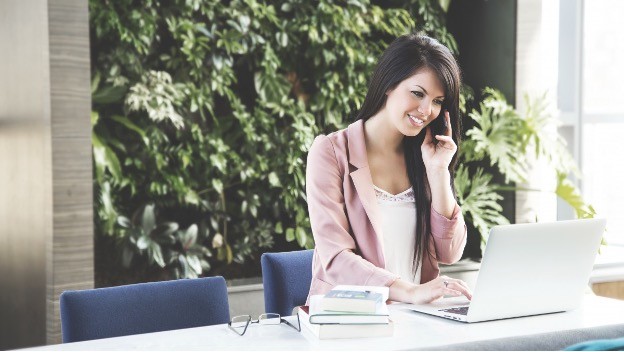 Customer service is certainly not something you will want to overlook if the goal is to keep your customers happy over the long term. Each of the ideas discussed above will help you take your approach to customer service to a new level. Adhering to them will help encourage a returning clientele and turn them into your unspoken sales staff.
In Conclusion: Satisfied clients will provide referrals and testimonials for more significant business growth.
For More Insights: Visit Elinor's Amazon Author Page
"Communicate to Attract Interest"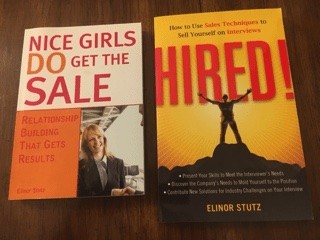 Be A Story-Teller
As the CEO of Smooth Sale, after her near-death experience, Stutz adapted the motto,
"Believe, Become, Empower.
"Nice Girls DO Get the Sale is an International Best-Selling and Evergreen Book – among the classics;
HIRED! Helped many to secure the job they desired.
RELATED BLOG STORIES:
Sales Tips: How to Enhance Your Business Approach to Customer Service
Thank everyone for their business, both online and in-person.
Create reward or loyalty programs for your clientele.
Offer incentives for referrals that a customer may provide.
Consider running a contest with giveaways for the top contenders.
Invite customers to join your mailing list to receive announcements and new offers.
Be available and have a support time to answer questions or address issues.
Respond ASAP to any troubling situation and offer to fix it with empathy evident.
Follow up on any problem or question to show you care about the client.
Continually review how you may enhance your business approach to customer service.
Celebrate Success!
Today's insights are provided to help you achieve the Smooth Sale!
RESOURCES FOR PERSONAL AND BUSINESS GROWTH:
Advisorpedia Publishes information to help advisors build their practice, and those having an interest in the markets choose investments and find inspiration.
BizCatalyst360 Presents a life, culture, and biz new media digest serving as a hub of creative expression and personal growth.
CatCat Build your future one skill at a time.
For Book Lovers Only For Book Lovers Only introduces you, the book lover, to new and exciting authors and works of fiction and non-fiction.
GetCiara Make remote your unfair advantage.
Greg Jenkins Consulting LLC – Helping organizations realize the value of diversity to build inclusive, evolving, high-performing cultures.
Growth Hackers – Helping businesses worldwide grow with lead generation, growth marketing, conversion rate optimization, data analytics, user acquisition, retention, and sales.
Inclusion Allies Coalition "Everyone is welcome here." Learn more to train teams, and join the advocacy program.
Internet Advisor Find the internet service right for you among 2083 internet providers across 36,380 cities, plus Cellphonedeal compiles great deals on phones, plans, and prepaids to furnish you with the best options in your area.
Kred Connect with top-rated influencers to learn from and grow your networks.
LinktoEXPERT "It is not who you know – it is who knows you and what your expertise can do for them plus understands the value of hiring you."
Lotus Solution LLC Helps organizations create diversity and inclusion to ensure a fair and a just workplace through customized consulting, training, and keynote speeches.
SalesPop! Purveyors of Prosperity; how to compete against yourself to excel in your career.
Simma Lieberman "The Inclusionist" helps develop inclusive leaders from the inside out to champion diversity and build equitable, inclusive cultures at every level.
Vengreso Provides easy-to-follow on-demand sales training for LinkedIn.
Vunela Provides a unique opportunity to view Videos and read articles by World Leaders.
WebTalk is the one-stop platform. Build your marketplace and grow social connections.
Women's Information Network (WIN) An education-and-event-based Global Community of Women Helping Women Worldwide Live Their Best Lives through Celebration, Self-Improvement, and Service.