Photo by Geralt via Pixabay
Attract the Right Job Or Clientele:
Are You Ready to Enhance Your Productivity?
Note: Nick Rojas provides today's guest Blog, 'Are You Ready to Enhance Your Productivity?' These insights are essential for business growth and the precursor for successful sales.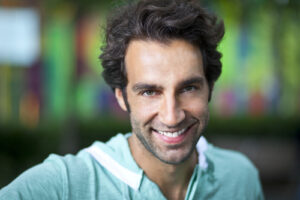 Nick Rojas is a business consultant and journalist. You may find his work on Entrepreneur, and they describe his writing as, 'Nick often discusses social media, marketing, and branding primarily for small and medium enterprises (SMEs).'
_________________________________________
Are You Ready to Enhance Your Productivity?
The amount of time we have available in a day is constant. It is impossible to buy more of it, and the time we have now cannot be saved for later. However, it is possible to manage your time and boost your personal productivity more effectively.
By working smarter instead of harder, you'll be able to achieve your personal and professional goals more quickly. You will have a feeling of accomplishment that gives way to tend to your health. Most of all, you can better enjoy the time you would have otherwise spent working. Use the management tips below to change how you think about your daily tasks and increase productivity.
Identify Your Passions
Passion is one of the strongest drivers of productivity we know. It is because being passionate releases the brain's two most potent neurotransmitters: dopamine and oxytocin. These two chemicals can organically keep you more energized, focused, and motivated to excel continuously. When we are working on something we are genuinely passionate about, we give it our undivided attention and ignore distractions. Better yet, we will allocate more of our time to activities that contribute to our passion and increase motivation, too.
Passion is also essential when completing professional goals. In the workplace, passion relates to how excited workers are by challenges. Workers with a genuine passion for their job are more excited by professional challenges and are more likely to seek additional challenges. The enthusiasm also affects how people learn, build skills, and solve problems. Passionate workers will deliver sustained performance improvement over time.
But finding a passion can be more complicated than many people expect it to be. And even once you do find yours, it may subside over time. One method of finding and maintaining a passion is to connect your short-term work with your long-term ambitions. Doing so will help you feel motivated immediately. Moreover, it will enable you to see how the work you're doing now fits into your larger goals. If you think your passion is declining, remember to take a break and celebrate how far you've come.
Be Productive, Not Busy
Being busy doesn't necessarily mean you are being productive. Working all day does not translate to many of your tasks that day being complete. Being genuinely attentive to essential duties can help identify your priorities. The following step is to tackle them in a space that is free of distractions.
Begin by identifying what tasks need prioritization in a day. Clear your schedule of everything else and focus entirely on these tasks. It may sound like you are setting yourself up to get less done throughout the day, but that isn't the case. By committing yourself to complete the most important tasks first, you'll likely cross off more of the day's tasks than you expect.
If you are working from home, avoid working from the same place you relax. Instead, strive to do all of your work in a space that promotes productivity. Ideally, this space would be free of distractions and shut off from the rest of the world. Otherwise, a relaxing area can subconsciously encourage you to slack off instead of getting work done.
If you can't find a quiet place to work, consider finding a focus playlist. Focus playlists can help us stay on track and drown out the noise surrounding us. It is especially true if you work in public settings such as coffee shops or bookstores. Wireless earbuds can help us take the power of a focus playlist anywhere we go.
Stop Multitasking
Multitasking sounds like a valuable method to get much work done, but the truth is that the human brain doesn't work well with multitasking. Doing so causes your brain to shift its focus across tasks and change thought processes constantly. It may make you feel as if you're getting a lot done at once. But, it's more likely that you're getting less done than if you tackled each task individually. Multitasking is incredibly draining and can make you feel completely exhausted by the end of a day. We can see that multitasking is a poor choice for productivity and mental health.
Success
Whether one is employed or attempting to make it on their own, success seems almost unachievable when things go wrong. However, those willing to put in the extra effort to continue improving, documenting, resetting goals, and committing to non-stop learning plus trial and error to discover what may work best will succeed. Should you be ready to enhance your productivity, consider how the above suggestions may advance your success, too.
For More Insights: Visit Elinor's Amazon Author Page
"Communicate to Attract Interest"
As the CEO of Smooth Sale, after her near-death experience, Stutz adapted the motto, "Believe, Become, Empower."Nice Girls DO Get the Sale is an International Best-Selling and Evergreen book – among the classics; HIRED! Helped many to secure the job they desired.
Related Blog Stories:

Sales Tips: Ready to Enhance Your Productivity
Remain faithful to your long-term vision for achievement.

Set a challenging early goal that will lead you toward your vision.

Create monthly goals that you believe may take up to six weeks to achieve.

Maintain a running task list for everything you need to complete.

Prioritize your daily task list for efficiency.

As soon as a distraction completes, return to your task list and top goal for the day.

Each evening review your plan for tomorrow.

Every new day review your priority list before you begin.

Revise your plan by being ready to enhance your productivity for a successful year-end.

Celebrate Success!
Today's insights are provided to help you achieve the Smooth Sale!
RESOURCES FOR PERSONAL AND BUSINESS GROWTH:
Advisorpedia Publishes information to help advisors build their practice, and those having an interest in the markets choose investments and find inspiration.
BizCatalyst360 Presents a life, culture, and biz new media digest serving as a hub of creative expression and personal growth
CatCat Build your future one skill at a time.
For Book Lovers Only For Book Lovers Only introduces you, the book lover, to new and exciting authors and works of fiction and non-fiction.
GetCiara Make remote your unfair advantage.
Greg Jenkins Consulting LLC – Helping organizations realize the value of diversity to build inclusive, evolving high-performing cultures.
Growth Hackers – Helping businesses from all over the world grow with lead generation, growth marketing, conversion rate optimization, data analytics, user acquisition, retention, and sales.
Inclusion Allies Coalition "Everyone is welcome here." Learn more to train teams, and join the advocacy program.
Internet Advisor Find the internet service right for you among 2083 internet providers across 36,380 cities, plus Cellphonedeal compiles great deals on phones, plans, and prepaids to furnish you with the best options in your area.
Kred Connect with top-rated influencers to learn from and grow your networks.
LinktoEXPERT "It is not who you know – it is who knows you and what your expertise can do for them plus understands the value of hiring you."
Lotus Solution LLC Helps organizations create diversity and inclusion to ensure a fair and just workplace, through customized consulting, training, and keynote speeches.
SalesPop! Purveyors of Prosperity; how to compete against yourself to excel in your career.
Vengreso Provides easy-to-follow on-demand sales training for LinkedIn.
Vunela Provides a unique opportunity to view Videos and read articles by World Leaders.
WebTalk is the one-stop platform to Build your marketplace and growing social connections.
Women's Information Network (WIN) An education-and-event-based Global Community of Women Helping Women Worldwide Live Their Best Lives through Celebration, Self-Improvement, and Service.