Attract the Right Job Or Clientele:
Advancing to different stages of life, we face the question of how do you solve puzzling problems? The first step is to relax in a spot away from distractions. Contemplate all that is on your mind.  As this becomes a common practice, you will find similar methods apply to the work environment.  
My Story  
Once again, I'm referring to an old Seinfeld episode.  George Costanza admitted whatever he decides to do never works out.  So from that point forward, he will do the opposite.  The delivery is funny; however, there is a gem in his thinking.  
Sometimes we are so set in our way that we don't stop to analyze what isn't working.  Those who make an effort to track results can decipher what is and is not working.  They are then in a position to make a change for the better.  
Analyzing both our personal and business procedures leads us to a more fruitful effort.  Becoming comfortable with reviewing practices also improves our conversations with everyone we encounter.  
The art of dissecting what we do translates to listening better than ever before.    
Just as we question ourselves, we learn to discern what clientele say and purposely omit. Similar to challenging ourselves, client relations become professionally personal and raise awareness of additional possibilities.  
Carol Roth, Business Unplugged, compiled The Best Motivation Tips for Entrepreneurs: 150+ Experts Weigh in. I highly recommend you save the sage advice for the days when motivation is in decline.    
My New Effort  
We have all heard the pronouncement that health is wealth.  Experts suggest special diets, vitamins, and exercise regimens.  Experimenting, I came to realize with the right combination our energy will increase.  The extra energy provides sharper acuity for business.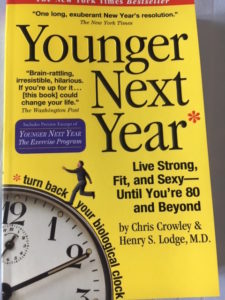 However, nothing is ever perfect.  I was given the book, Younger Next Year, by Chris Crowley & Henry S. Lodge, M.D. and advised to read Chapter 8.  George could well have embraced the instruction in the book because it is the opposite of everything I ever heard.  
I paused for a moment to ask myself, is the advice ridiculous, or should I give it a try? Working out six days per week is far more than I believe to be a good idea; or am I wrong?  I'm only into the second week.  However, instead of dreading taking time out to exercise, I'm now looking forward to it.  Surprised me!  
How Does the Effort Apply to Business?    
Learning not to dismiss ideas until we can examine all angles is the make or break factor for success. Others watch our reactions just as we watch theirs.  When we take the time to listen, question, and clarify the seemingly strange ideas, without judgment, our personality and brand stand out.  We are more likely to end the meetings with a more robust potential for all.  
For More Insights Read:    
Your Story:  Solve Puzzling Problems  
Typically, most salespeople are too busy checking off their lists.  The representatives fail to pay attention to the details affecting their records. Accordingly, they take hustle to the extreme without giving thought to the signals surrounding them.  
3 Common errors relating to sales include:
Being too busy to get the business rather than slowing down to earn the sale

Believing one knows it all coupled with talking too much

Giving excuses as to why sales are lost  
Have you ever said to yourself, 'this isn't working.'?  And then you told yourself that you were instructed to do it that way. So you continue with the same'?
Sometimes you have to face the fact that some instruction doesn't work for you. Sales and the job hunt are never one size fit all.    
When you realize that your personality conflicts with the instruction, two options exist:
Quietly do it your way for the results to be seen

Speak up ahead of time to question the concept and seek out a better approach  
Each of the two steps is risky because management dislikes upsets. You will have to take responsibility whichever way you choose.  However, know that by taking some risks, and tracking results, you will become more knowledgeable about what works well for you.    
Rarely is there a winner take all final say.  Even if something works out poorly, when you acknowledge the lesson, you find additional strength.  How you solve puzzling problems, and the following action you take will dictate future opportunities.   
Sales Tips: Solving Puzzling Problems  
Stop immediately to recognize the troubling matters

Ask yourself how you can solve the puzzling problems

Examine the issues from every possible angle

Discuss what is bothering you with your trusted peers

Take time out to reflect on circumstances leading to the problem I

s it possible to avoid the same in the future or does a new system need to replace the old

List all possibilities for solving puzzling problems

Make a note of your top three favorite approaches

Begin testing one by one to recognize which solution works best

Celebrate Success!  
Today's blog is provided to help you achieve the Smooth Sale!
Full Disclosure:  Fees may be applied and I may receive commission through the links below.
  HubSpot Sales  "Sell More and Work Less!"
Sales Hub – Direct OFFER: Inbound Selling Guide
RESOURCES FOR PERSONAL AND BUSINESS GROWTH:


Powered by Intellum, providing expertly curated content on the most sought after topics.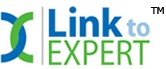 "It is not who you know – it is who knows you and what your expertise can do for them plus understands the value of hiring you."