Attract The Right Job Or Clientele:
Note:  Nirav Dave, CTO & CO-Founder, Capsicum MediaWorks, LLP, provides today's Guest Post.
Nirav Dave, CTO & Co-Founder at Capsicum Mediaworks, a digital agency based out of Mumbai, India. The company specializes in all things Web Design & WordPress. He Worships WordPress and Loves to read anything and everything about this exceptional CMS.
_______________
Content is the key aspect for a variety of online marketing campaigns. What ideal content length should you aim for or what is the ideal content length depends on a number of factors:
Your target audience

The purpose of the campaign

Increase email subscribers

Get more leads
There is a lot to take into consideration when it comes to content and its ideal length.
Statistically speaking, research shows that 2000+ words content tend to do well on the search result. The reasoning behind this is that such posts/articles are well-researched and in-depth, offering readers all the information required at one source.
From an SEO perspective, a comprehensive post helps:
increase site dwell time,

Reduce the bounce rate

Improve social shares

Aid in the link building activity.
This, in turn, helps improve organic traffic while giving a considerable boost to your siteís ranking on SERPs
Creating high-quality content is by no means an easy feat. As such, instead of wasting time, money, and effort behind creating a series of short form content on your website that fails to make an impact, it is much better to create long form quality content that remains relevant and brings in traffic long after its first published.
The below infographic highlights the ideal content length you should aim for. Thus, go ahead and check it out now!
Content Length and Its 10 Factors Affecting SEO [Infographic] by the team at Capsicum Mediaworks

.
Today's Blog is provided to help you achieve the Smooth Sale!
RESOURCES FOR PERSONAL AND BUSINESS GROWTH: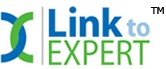 "It is not who you know – it is who knows you and what your expertise can do for them plus understands the value of hiring you." Visit LinktoEXPERT. 
A one stop platform to build your marketplace and grow social connections.  Sync and syndicate your apps.  Showcase your talent, brand, and offerings; connect, and earn money. Click this link ~ No cost to join!


Powered by Intellum, providing expertly curated content on the most sought after topics.