Attract the Right Job or Clientele:
Our normal routines finds us with many projects on which to focus. But with holidays around the corner, the routine becomes especially hectic. We feel as if we have far too many projects up in the air and that juggling is our primary career.
My Story
Setting goals and prioritizing always got me through the normal routine.  I do the same when holidays are around the corner. Enjoying the holiday comes first and I'm fortunate to have people with whom to share the good cheer. However, not everyone has people with whom to share the holiday, including a good friend of mine. Unfortunately, she is on the opposite coast or I would invite her to join us.
Balance is the theme of today's story. Thanksgiving gives us pause to think about what we have to be thankful for in our life. But not everyone is in the best of situations. We can each think about how we may help another or many on these special occasions. Possibilities include giving food to shelters, preparing meals where needed, inviting guests into our home or donating needed clothing and household items. The list of how we can make a difference in the lives of others is lengthy. As we connect, those less fortunate realize in the moment, the gift of giving.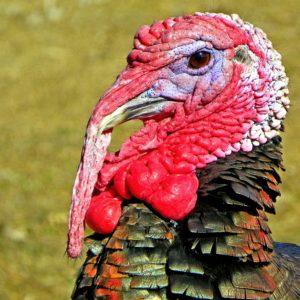 Turning our attention back to sales, most are made when we turn our focus on our clientele. Sales know-how isn't even a requirement although it certainly helps. On my first job training was not provided. But, I quickly realized it's the human-to-human connection that sells far more than any other suggested strategy. Consistency, credibility and trust are the three items that clients seek out from vendors.
Your Story
Returning to the idea of the human connection, are you working to empty your pipeline before year-end? If so, please re-think that idea! Huh? To be very successful in sales, your pipeline always has to be filled with possibilities. You may be thinking, but I already began to empty mine, what should I do now? For starters, read yesterday's blog, "Are You Running Low On Ideas?" 
As you speak to current clientele, ask for a report card on how your services have been working for them. Suggest honest feedback so improvement can be made. Should there be an issue, arrange to have it fixed immediately. And then check back in immediately afterward to be certain everything is resolved. If rave reviews come your way, ask if they might know of anyone else who can use a similar service. Most people never think to provide referrals, we have to ask.
Gift your better clients with a basket of delicacies or lunch. Have a get-to-know-one-another conversation and avoid any talk about business. At the very end, just a quick check for satisfaction is all that is needed for them to leave your presence in a happy mood. All of these steps is another way to check your list twice.
Finding balance, your goodwill allows you to relax during the holiday season. Best of all, is the recognition that your projects in the air will soon fill your sales pipeline for the beginning of the New Year.
Sales Tips
Think of others first

Offer help wherever you may

Be thankful for what you do have

Tell those you appreciate the reasons why this is so

Build a bond with those you meet

Express appreciation to each of your clients

Extend good wishes to your prospective clientele

Never close business

Always strive to open doors

Celebrate Success!
HAPPY THANKSGIVING!
P.S. Send us your sales related questions to elinor@smoothsale.net.
Book Packages Available; training and speaking may be included ~ Contact us for details.
Click Here to Visit Elinor's Author Page
         
   Visit EntrePerks for discounted proven services to assist with your business growth.