Attract the Right Job Or Clientele:
Your unique traits and habits indicate the likelihood of success, and the ultimate indicator is in asking, are you a problem solver? It is difficult and highly unlikely to sell a product, a service, or yourself while on job interviews, unless we focus on the issue at hand.
The best question to ask upon meeting with a new prospective client is: you must be so busy, why did you agree to an appointment today? The answer is the direct route for uncovering an initial and then multiple problems the company is facing.
Being a problem solver will help you unearth everything related to the problematic issues. Those who embrace the concept are in a better position to build robust solutions.

My Story
Before entering the business world, I wondered why some businesses were successful while others quickly folded. Sales seemed like the right route for me to learn first hand how some can build a long-term venture.
Over time, both as a sales representative and as an entrepreneur, I questioned why people don't do more to educate themselves for becoming successful. Throwing in the towel to return to a previous endeavor seems like a tremendous waste of time, effort, and money.
Observation, asking questions, and problem-solving help to advance us forward.
Curiosity on my first job led the way for me to become a problem solver. I ask many questions in the initial meetings. Gaining the prospect's perspective first paves the way for a better give and take communication. And then it is possible to get to the point where everyone gives credible input. As we come to an understanding, the takeaways are significant for solving problems. By working together, we develop more robust solutions. The reward is in developing a loyal clientele.
A social event brought everything to mind mentioned above. The interactions signaled the desperate need for practical communication training. Throughout the weekend, half of the attendees, male, assumed I am knowledgeable and capable of very little. Two quick scenarios display what is still wrong with much of the corporate environment.
A doctor proudly told me he was recently introduced to the Zoom video conferencing technology and suggested I look into it. Had he inquired first, I would have replied that I've been using it ever since it was introduced to the public. 
Assumptions rarely work out well.
As I entered the room for breakfast, the table was a chair short. Men and women were seated, but it was the men doing the talking. Each male advised I wait as I stand by the table.  According to them, the problem would resolve itself. No one got up to offer help. But being the problem solver, I walked to the next table where there was a vacant chair. I kindly asked if someone would be using the chair or if I could take it.
I walked back to our table while grasping the heavy chair. The men looked surprised that I could carry it, but no one offered help. Part of my being a problem solver is in working out at the gym so that I can take care of myself.
As I sat down next to a new female acquaintance, she said, 'Men. Not much has changed over the years.' We then went on to exchange our corporate tales. In so doing, we became new friends.
Assumptions, pontification, and not offering help will never work out well.
Getting back to the business environment, the welcoming of all perspectives per gender and ethnicity increases morale best. People from all walks of life want to feel an element of appreciation for their ideas and work. Providing kindness and respect to everyone we meet, socially or in business, will have a profound positive effect on our advancement capabilities.
The people we meet in social situations may have business introductions when we treat them well.
Take pride in what you do know while showing appreciation for the knowledge others are willing to share. The best way to begin our journey to success is by asking questions to become a problem solver.
For More Insights Read:
Your Story: Are You A Problem Solver?
Most salespeople and entrepreneurs believe everyone needs and want what they have to sell. The thought is overly ambitious and proves to be incorrect.
Come to terms with these five questions:
Why will someone want what I sell

Who will be that someone

How can I differentiate my offering from those of my competitors

What is the value add that I can provide

How can I increase audience interest and clientele?
For those starting in a new endeavor, it isn't straightforward to know who your ideal clientele will be. By tracking conversations and monitoring the type and size of the businesses showing interest, you will soon be able to focus on where interest resides. Also, note the questions prospects ask of you.
As a common thread appears, be the one to pose similar questions as you meet new potential clients. You will soon become seen as a mind reader and one who is a problem solver. The sales success meter will begin to turn in your favor.
By continuing to research new trends and continuing the conversations with your clientele, you will have first-hand knowledge of future needs. The extra effort to remain on top of the news adds to your ability to be a problem solver. The communication with your clients will transform them into a returning and referring clientele.
Sales Tips: Are You A Problem Solver?
Ask questions that include current problems

Inquire about solutions prospects are considering

Add to the ideas list for solving the situation

Research the solutions others provide for a more robust approach

Confer with peers how they handle similar circumstances

Confirm what you can and cannot provide

Set expectations for clients with a reasonable timeline

Keep clients informed as you begin to implement the fix

Hold a review with each client to confirm you are a problem solver

Celebrate Success!
Today's Blog is provided to help you achieve the Smooth Sale!
RESOURCES FOR PERSONAL AND BUSINESS GROWTH: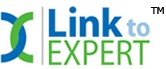 "It is not who you know – it is who knows you and what your expertise can do for them plus understands the value of hiring you." Visit LinktoEXPERT.
Women's Information Network (WIN) is an education-and-event-based Global Community of Women Helping Women Live Their Best Lives through Celebration, Self-Improvement, and Service.
A one stop platform to build your marketplace and grow social connections.  Sync and syndicate your apps.  Showcase your talent, brand, and offerings; connect, and earn money. Click this link ~ No cost to join!


Powered by Intellum, providing expertly curated content on the most sought after topics.