Photographer, Guille Álvarez
Attract the Right Job Or Clientele
NOTE: Jo-anne Bisenio, Online PR Specialist, Spiralytics, provides today's guest post with Infographic, Are You Ready To Achieve Goals?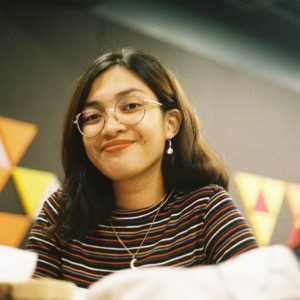 Jo-anne is an Online PR Specialist for Spiralytics. She loves digital media so much she aspires to have a successful career in it. Jo-anne likes to spend her free time watching films about history, indie, and romantic comedy or re-watching her favorite series, Friends.
__________________
How to Create Content for Links, Engagements, and Conversions
Every business should have a robust online presence and be ready to achieve goals in this day and age. Regardless of what industry your company is operating or the size, adopting the best digital marketing practices will allow you to scale your business seamlessly. You will be ready to achieve your goals.
When it comes to optimizing your customer acquisition efforts, pay attention to Pay Per Click Advertising (PPC), and Search Engine Optimization (SEO). These are two proven practices that are guaranteed to draw in the right leads.  Out of all the methods under the digital marketing umbrella, nothing can nourish your relationship with your audience better than content marketing.
As one of the most effective practices to date, content marketing is now at an all-time high, performance-wise. It refers to the creation, publishing, and distribution of valuable content to attract, engage, and delight customers. However, not all can make the most out of the valuable content they produce.
Reportedly, 60% of B2B markets fall into the notion that publishing 500-word blogs regularly will increase their online presence. While posting a lot of content is good practice in most cases, posting without a proper strategy can be very tedious and counterproductive. With this in mind, you shouldn't just produce content to make your website look active.  Also, focus on being ready to achieve your goals as you analyze what works best.
Quality will always outperform quantity. For example, websites that blog once a week but get a hundred engagements are a lot better than blogs that post every day but only get ten views. Now that the internet overwhelms us with so much content, readers would not want to waste their time browsing through a fluff-filled blog when they could find something better.
If you want to start creating content for links, every blog or graphic you produce is to serve a specific purpose. Your audience may not always express it, but they will greatly appreciate it if you're able to post content that:
Educates

Answers problems

Provides value 
Boost the growth of your business through the power of content marketing. The guide below will discuss some of the best practices in content marketing. Be ready to achieve goals!

Read Related Blog Posts:
Today's insights are provided to help you achieve the Smooth Sale!
RESOURCES FOR PERSONAL AND BUSINESS GROWTH: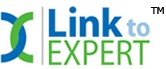 "It is not who you know – it is who knows you and what your expertise can do for them plus understands the value of hiring you." Visit LinktoEXPERT.
Women's Information Network (WIN) is an education-and-event-based Global Community of Women Helping Women Live Their Best Lives through Celebration, Self-Improvement, and Service.

Visit Webtalk:
Stuck at home like everyone else?  Check out the WebTalk one-stop platform to build your marketplace and grow social connections.  Sync and syndicate your apps.  Showcase your talent, brand, and offerings; connect, and earn money. The platform is in beta format so now is a great time to join!  Click this link ~  earn.webtalk.co/6790675 No cost to join!



   Get Ciara