Photo by Raphael Schiller, via Unsplash
Attract The Right Job Or Clientele:
Most of us will occasionally take a shortcut to drive to a destination, if at all possible.  But taking a shortcut for business can open up a floodgate of issues that we did not anticipate.  The worst outcome is when a client angrily dismisses the possibility of doing business.
If we agree that 'Trust is the soul of sales and all else that we do," then we need to put on the brakes when someone suggests we take a shortcut. More importantly, should management dictate, 'don't bother doing…' despite knowing that the matter is essential, we need to speak up.
Speaking requires a communication technique all on its own.  Sometimes we need to brace ourselves to eliminate the anger that we want to pour out of our mouths.  But nasty words never solve anything.  However, what throws people off their guard is to speak firmly yet softly deliver the verbiage with a smile.  Most often, people do not know how to reply to such delivery and will walk away.  I view the reaction to my response as a signal to do as I believe to be best.
My Story
Early in my sales career, I realized that prospective clients wanted to get to know me before seriously considering a purchase.  And a public speaking class taught me to be professionally personal.  The salesmen, comprising the rest of the team, were astonished that I would laugh with prospects on the phone.  The manager was upset because I spent so much time on each appointment. Even worse, according to them, was the fact I foolishly wasted time sending handwritten thank you notes to each new client. 
After much ridicule for the way I was handling my clientele, I spoke up at a meeting by using a question and a smile.  I innocently asked if what I'm doing is a waste of valuable corporate time, then why are people buying from me and not so much from other team members? Frustration on management and the team members' faces was evident, but there was no comeback to get me to stop working my way.
Through the years, I would hear salespeople claim that their clientele' requirements were too time-consuming and not necessary.  They never connected the dots as to why they were losing sales to competitors.  When prospective clients see us take a shortcut, they realize only the sales and commission matter to the representative, not the client care.  My differentiator was to view the time-consuming requests as a test to see if the client-to-be can count on me. 
I took the extra client care a step further.  I would check in with the person to ensure we delivered everything that was needed.  My bonus for the 'almost certain client' was to inquire if they might require anything else. And then I would let them know that I was doing everything in my power to make the transition to our company a smooth one.  My process earned client trust.
I could hear people gossiping about my conversations and wasteful time spent in the sales area for representatives. But, they were the ones to take a shortcut. Month after month, most failed to meet their quota. Before the end of the year, many needed to seek new work.
Thoughtful consideration of your clients and their unique needs is the sales differentiator.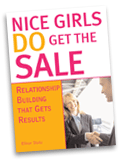 Related Blog Stories:
Your Story:  Do You Occasionally Take A Shortcut?
One evening, or over the weekend,  review your success to date with securing and growing business.  In your review, admit to the fact if you do take a shortcut on occasion.  Should the answer be positive, then analyze whether the potential business was affected by the shortcut.  You may want to consider revising your approach to improve your overall results.
Time-consuming tasks to review:
Database entries are prompt

Follow-up is on alert and punctual

Conversations are in-depth, professionally personal, and meaningful

Meetings of all types are professional and enjoyable

Inquiries of the client at the end of every exchange, 'is there anything else you want to know or need for making your decision?'
Most sales trainers and representatives use the term, 'close the sale.' But that can put a negative spin on the entire process and discourage further business.  In your review, come to terms whether you are closing the sale but not the door.  Are you earning a reasonable percentage of repeat business?  All of the above contribute to performing well.
When you take a shortcut, try to keep it connected with driving, not your client.  
When you strive to earn credibility and trust, you have a far better chance of achieving the sale.
When salespeople begin to use the phrase, 'earn the sale,' instead of 'close the sale' or 'assume the sale,' results improve.
Our mindset sends hidden messages to the people with whom we meet. Accordingly, they can detect when we are doing our best or attempting to take a shortcut. I believe the word, karma, comes into play. What you put out into the universe comes back many times over. Instead of focusing on taking a shortcut, concentrate on earning a sale and continuing business for the long-term.
Sales Tips: Do You Occasionally Take A Shortcut?
Keep your CRM up to date

Continually check off completed tasks and add new ones to the list

Be punctual in every regard

Verify the client is happy with your responses 

Accommodate prospects with their requests for additional information

Recognize you are being tested on early customer service response

Continue to build credibility, trust, and the client relationship

Be professionally personal on all levels

Set a schedule for occasional check-ins after the sale

Celebrate Success!
Today's insights are provided to help you achieve the Smooth Sale!
RESOURCES FOR PERSONAL AND BUSINESS GROWTH: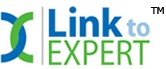 "It is not who you know – it is who knows you and what your expertise can do for them plus understands the value of hiring you." Visit LinktoEXPERT.
Women's Information Network (WIN) is an education-and-event-based Global Community of Women Helping Women Live Their Best Lives through Celebration, Self-Improvement, and Service.

Vengreso provides Easy-to-follow on-demand sales training for LinkedIn.  It is a robust, well-designed training for all learning styles. Those who delve into the learning will become adept at building their desired clientele. The bonus is in enjoying more robust sales. Should this be of interest to you, or for your team, you may message me on LinkedIn or contact me by clicking this link.
Stuck at home like everyone else?  Check out the WebTalk one-stop platform to build your marketplace and grow social connections.  Sync and syndicate your apps.  Showcase your talent, brand, and offerings; connect, and earn money. The platform is in beta format so now is a great time to join!  Click this link ~  earn.webtalk.co/6790675 No cost to join!