Photo by Geralt via Pixabay
Attract the Right Job Or Clientele:
Are You Ready to Reignite Passion In Your Career?
No matter how much your salary amount or how familiar you are with your current job circumstances, everyone must feel motivated and interested in their work. Otherwise, still on the job, they typically will apply their bare minimum effort, which can be difficult for many going forward.
Knowing where to turn can be tiresome if you've lost passion for your career discipline. After all, you may have become accustomed to the job role but may need to see a future in advancing to the next level.
The questions become, where do you go from here? What do you do? It can seem scary to contemplate the next few years if you have little passion for your work. It isn't necessary to be in love with every job you work, but it does help to have at least an interest in it. Our collaborative blog discusses a few steps to ease the situation. Hopefully, as time passes, it will give you a chance to progress: as desired.
___________________________________________________________________________________________________
Reignite Passion In Your Career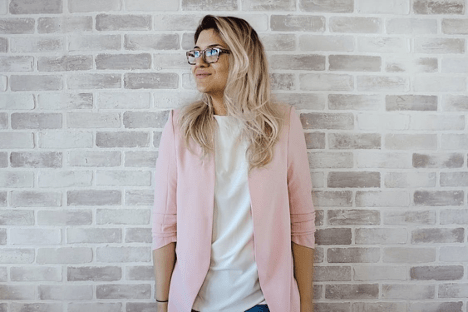 Consider Starting A Side Hustle Or Passion Project
While adding more to your plate of responsibilities might not sound like the wisest idea, you'd be surprised how effectively regenerating your creative and productive juices towards a task you care about can help. It may kickstart you back into action. For instance, Zarif Haque and his insights on the gig economy might inspire you to earn more on the side. You may freelance as a moonlighting creative professional through copywriting or dusting off your graphic design skills, which can be more than worthwhile. Side hustles and passion projects (even with direct hobbies like gardening) can make a profound difference.
Take A Break to Recharge Your Batteries
Taking a break when possible and recharging your batteries are also essential. You could have just felt burned out, bored, or frustrated. When you have the time to sit back and think through your situation, you can identify your problems and seek to rectify them. Doing so will give you the mental clarity to make a hard decision, such as moving on to greener pastures and more importantly, with passion in your career to reignite passion in your career..
Reconnect With Your Core Values to Repopulate Passion In Your Career
If you didn't fall into your career by chance (which some do, and that's perfectly okay), odds are you tried to focus on this field. Attempt to reconnect with the original intent you had. For example, you worked in a museum that you initially enjoyed but then moved into administration. You might see if you could get involved with additional conservation efforts or academic pursuits or move laterally within the organization to be closer to your original purpose. Taking the time to ponder your goals can be wise because you're a little older, wiser, and more experienced now – so if anything, you'll have more clarity now.
In Conclusion: Are You Ready to Reignite Passion In Your Career?
Life sometimes takes sharp twists and turns, necessitating challenging decisions, including your career. You will only regain satisfaction and look forward to the next day when you do so enthusiastically! It is essential to be ready to reignite passion in your career to enjoy success.
For More Insights: Visit Elinor's Amazon Author Page
'Communicate to Attract Interest'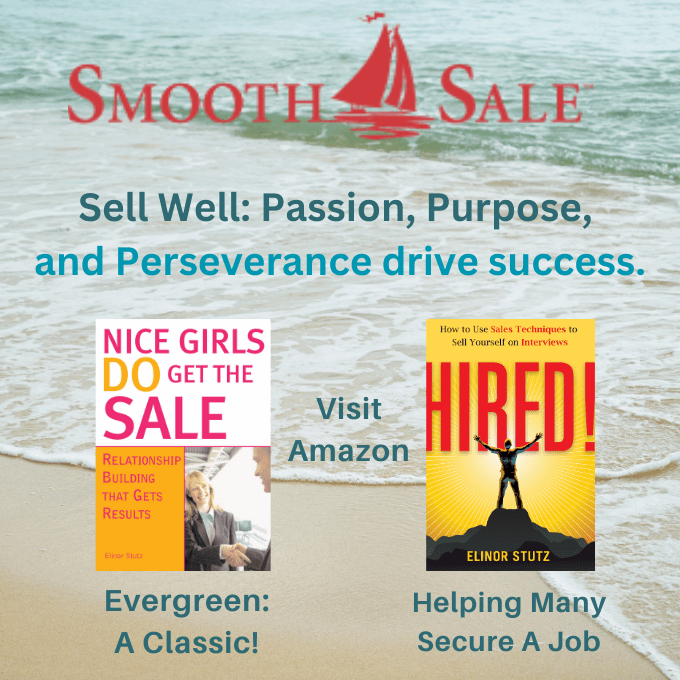 Authentic Relationships Are Essential
Be A Story-Teller
"Believe, Become, Empower"
Related Blog Stories:
Sales Tips: Are You Ready to Reignite Passion In Your Career?
Should you feel disconnected from work, reminisce about the original excitement and whether you may regain some elements to reignite passion in your career.
Create a document with two columns, elements I miss in my career, and what I want to regain for my efforts.
Give due consideration to the document to determine if you may recapture enthusiasm for the work.
If something needs fixing for you to stay, set an appointment with management to discuss it.
Should you realize it's time to do something else, contemplate your talent and interests to generate a list of possibilities.
Begin researching job descriptions to see where you match and the classes you may need to take.
Upon taking a class, decide if you enjoy the subject matter and want to continue in that direction.
Research job possibilities and descriptions to see where the better fit may be.
On job interviews, connect the dots between your inherent talent, motivation to learn, and the job description to hopefully reignite passion in your career.
Celebrate Success!
Today's insights are provided to help you achieve the Smooth Sale!
RESOURCES FOR PERSONAL AND BUSINESS GROWTH:
Advisorpedia Publishes information to help advisors build their practice, and those interested in the markets choose investments and find inspiration.
BabyBoomer – A trusted media source that collects and curates all the news, resources, and shows of interest for the Baby Boomer generation.
BizCatalyst360 Presents a life, culture, and biz new media digest as a hub of creative expression and personal growth.
CatCat Build your future one skill at a time.
ContactOut is a web-based platform that enables users to search for contact information and uncover contact details, including email addresses, phone numbers, and other personal data.
Greg Jenkins Consulting LLC – Helping organizations realize the value of diversity to build inclusive, evolving, high-performing cultures.
Growth Hackers – Helping businesses globally grow with lead generation, growth marketing, conversion rate optimization, data analytics, user acquisition, retention, and sales.
Inclusion Allies Coalition "Everyone is welcome here." Learn more to train teams and join the advocacy program.
Internet Advisor Find the internet service right for you among 2083 internet providers across 36,380 cities; plus, Cellphonedeal compiles excellent deals on phones, plans, and prepaid to furnish you with the best options in your area.
Kred Connect with top-rated influencers to learn from and grow your networks.
LinktoEXPERT "It is not who you know – who knows you and what your expertise can do for them, plus understand the value of hiring you."
Lotus Solution LLC Helps organizations create diversity and inclusion to ensure fairness and work through customized consulting, training, and keynote speeches.
Onalytica Find relevant influencers for your brand.
SalesPop! Purveyors of Prosperity; How to Compete against Yourself to Excel in your career.
Simma Lieberman, "The Inclusionist," helps develop inclusive leaders from the inside out to champion diversity and build equitable, inclusive cultures at every level.
Vunela Provides a unique opportunity to view Videos and read articles by World Leaders.
WebTalk is the one-stop platform To build your marketplace and grow social connections.
Win Win Women is the world's only interactive network and an international community for women. Women WIN when they receive solutions + Experts WIN when they provide solutions = Win Win Women.