Photo via Pexels – CC0 Licence
Attract the Right Job Or Clientele:
Common Problems That Can Damage Your Customer Relationships
It's easy to fall into the trap of believing that your business exists for your purposes. But it exists for your customers because otherwise, nothing happens without them. When all is going well, you will have a customer base satisfied with what you give them and not thinking about leaving anytime soon.
However, it's essential to know that challenging situations can permanently damage your customer relationship. It is your job to proactively prevent any of it from happening. Our collaborative blog points out common problems that can damage your customer relationships and provides suggestions below for avoiding them.
________________________________________________________________________________________________
Be Mindful Of Your Customer Relationships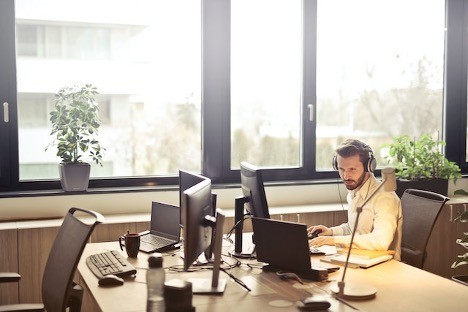 Broken Websites
A website doesn't have to crash entirely to be problematic for your visitors. Your customers will likely interact with your brand most frequently via your website. But, if your website doesn't work as well as it should, it is inevitable that you'll encounter problems with your customers. Unresponsive, slow, and overly cluttered website design can cause issues that may lead your customers to lose patience. Avoid this by handing over your website design and maintenance tasks to a third-party company.
Hard to Reach
It's easy for your customers to love your brand when everything's going well. But what about when they have an issue? At that point, they'll need to get in touch with you to resolve the matter. Problems will quickly arise if they're unable to do so. There's nothing more frustrating than speaking to someone from a company only to find they respond other than one expects. It's worse when contact information appears to be unavailable. You can prevent this problem by listing as much contact information on your site as possible — and making sure someone's always there to answer.
Untrained Employees
Your employees aren't just there to push your company forward. They're also ambassadors for your brand. A bad interaction with an employee can make a customer look for alternative businesses to spend their money. And note that a bad interaction doesn't necessarily mean rude behavior — it can just mean an unhelpful exchange. For example, the staff member can't help the customer with their query. Ensure all employees interacting with the public are well-trained and know their stuff. Most of all, they are well aware of the care you take for your customer relationships.
Slow Shipping
Your job only completes once you make a sale, the customer receives their product on time and is happy with what they receive. However, you want your effort to continue, as creating a loyal clientele for ongoing business is preferable.
Customers will become rightly annoyed if their products take extra time to arrive. You will do well to find a shipping process that ensures your goods arrive on time. Of course, one-off delays will happen from time to time. But if you're getting constant customer complaints about how long it takes for products to arrive, you know that something has to change.
Broken Products
Even worse than slow shipping are products that arrive broken. Customers feel the stress upfront because they know they will have to go through several more processes to end up with the product. It's unwise to believe that a product will arrive safely and sound without proper packaging, especially if it travels a long distance.
Reviewing your packaging across all parts of the supply chain is a good idea. Investing in new wood pallets can be helpful for safely transporting your goods from your warehouse to the supplier, as can investing in adequate padding. You may also want to test your packaging periodically to ensure it can withstand a few bumps.
Significant Price Increases
You will need to raise your prices from time to time. However, it's essential to do so tactfully. If you increase your pricing too much, too fast, then it's inevitable to cause damage to your relationship with your customers. Even small increases need serious consideration. It's always a good idea to alert your customers to any price increases and explain why you have to do so. If you're raising your prices due to external factors (a spike in the cost of raw materials, for instance), it will be wise to lower the prices once things are back to normal.
Social Media Controversy
You'll want the public to pay attention to your brand on social media. However, they notice your brand for the right reasons. You'll be in trouble if they're paying attention because you've said something controversial. There have been many people who have abandoned a company all because of something written on Twitter. In general, it's best to avoid overly political stuff and to play it safe with any attempts at humor. If you end up offending someone, then take the time to understand why what you said was offensive and make a genuine apology. Always have in mind that your customer relationships come first.
Slow Progress
Your customers came to your brand for a reason. However, times change. If it feels like your company is failing to evolve or improve, then there's every chance that your customers will begin to look elsewhere. No one likes to think they are giving their money to a company that is past its best. You will need to show investment and innovation in your products and services to stay at the top. It's vital to ensure you are always the best you can be.
Taking Them for Granted
Finally, the most subtle and common way to damage your relationship with your customers is to take them for granted. They might be supportive of your brand today, but that doesn't mean they will automatically stay with you forever. Many companies spend all their energy trying to acquire new customers, but there's value in nurturing relationships with current customers.
In Conclusion: Don't Damage Your Customer Relationships
Customers are the lifeblood of your business. Find varying ways to thank them for their loyalty. One possibility is to send a special promo or discount code "just because" to show them you value their business. Appreciation gives way to client loyalty.
For More Insights: Visit Elinor's Amazon Author Page
"Communicate to Attract Interest"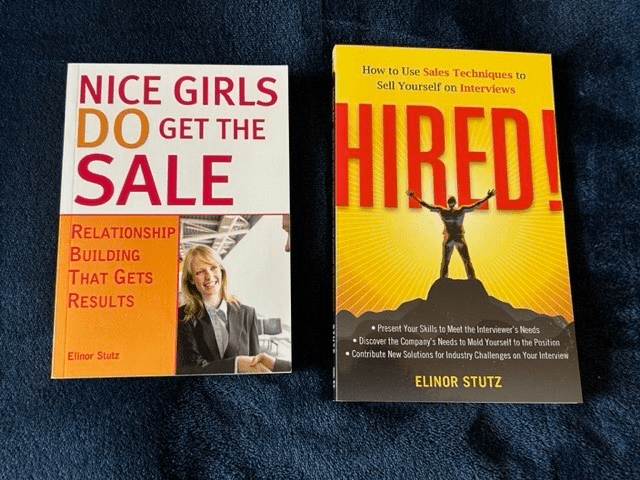 Authentic Relationships Are Essential
Be A Story-Teller
As the CEO of Smooth Sale, after her near-death experience, Stutz created the motto,
"Believe, Become, Empower"
" Nice Girls DO Get the Sale is an International Best-Selling and Evergreen Book – among the classics;
HIRED! Helped many to secure the job they desired.
Related Blog Stories:
Sales Tips: Don't Damage Your Customer Relationships
Put your customer relationships first for ongoing business.
Always be open to hearing feedback on how to improve potentially.
As a thank you for any suggestion you may implement, provide a gift or a discount coupon.
Review the unique offerings of your top competitors to see if any may apply to your business and adapt accordingly.
Ask peers and staff for ongoing suggestions for improving services.
Determine if AI may benefit your service in some way.
Create complementary products and services to your current line to enhance offerings.
Routinely review all systems to ensure they operate as they should.
Strive for rave reviews for your service.
Celebrate Success!
Today's insights are provided to help you achieve the Smooth Sale!
RESOURCES FOR PERSONAL AND BUSINESS GROWTH:
Advisorpedia Publishes information to help advisors build their practice, and those interested in the markets choose investments and find inspiration.
BizCatalyst360 Presents a life, culture, and biz new media digest serving as a hub of creative expression and personal growth.
CatCat Build your future one skill at a time.
ContactOut is a web-based platform that enables users to search for contact information and uncover contact details, including email addresses, phone numbers, and other personal data.
For Book Lovers Only For Book Lovers Only introduces you, the book lover, to new and exciting authors and works of fiction and non-fiction.
GetCiara Make remote your unfair advantage.
Greg Jenkins Consulting LLC – Helping organizations realize the value of diversity to build inclusive, evolving, high-performing cultures.
Growth Hackers – Helping businesses from all over the world grow with lead generation, growth marketing, conversion rate optimization, data analytics, user acquisition, retention, and sales.
Inclusion Allies Coalition "Everyone is welcome here." Learn more to train teams, and join the advocacy program.
Internet Advisor Find the internet service right for you among 2083 internet providers across 36,380 cities, plus Cellphonedeal compiles great deals on phones, plans, and prepaids to furnish you with the best options in your area.
Kred Connect with top-rated influencers to learn from and grow your networks.
LinktoEXPERT "It is not who you know – it is who knows you and what your expertise can do for them plus understands the value of hiring you."
Lotus Solution LLC Helps organizations create diversity and inclusion to ensure a fair and just work through customized consulting, training, and keynote speeches.
SalesPop! Purveyors of Prosperity; how to compete against yourself to excel in your career.
Simma Lieberman "The Inclusionist" helps develop inclusive leaders from the inside out to champion diversity and build equitable, inclusive cultures at every level.
Vunela Provides a unique opportunity to view Videos and read articles by World Leaders.
WebTalk is the one-stop platform To build your marketplace and grow social connections.
Women's Information Network (WIN) An education-and-event-based Global Community of Women Helping Women Worldwide Live Their Best Lives through Celebration, Self-Improvement, and Service.